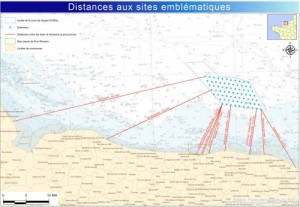 We here at CIMSEC are always looking for new partners to help keep you abreast of the maritime world from the various bits of the world. You'll see our current partners over on the right-hand side under "Partners Sites." Our newest comrades come from just across "the pond" over in the UK and France.
The first is ThinkDefense, a non-partisan U.K. website much like ours, which aims to encourage debate, writing, and analysis among writers of various outlooks and bring the best of it to you. Did you know that the Royal Navy has its sights set on a leap forward in replenishment-at-sea capabilities, that there are no real "tall ships" for training in the Royal Navy, or, less seriously, which British ship plays the U.N. command ship USS Argus in the upcoming movie World War Z?
The second is the blog of the prolific French reporter Philippe Chapleau, "Lignes de Défense" or "Lines of Defense". He provides an excellent mix of analysis on a variety of defense issues from front-line warfare to homefront anecdotes. For example, did you know that the Cherbourg Naval Base celebrated its 200th anniversary this past weekend, that a controversial wind turbine project is going up off of the beaches of Normandy, or that you can sign a petition to register the beaches as a UNESCO World Heritage Site? Did you know what NATO exercise just concluded on the French frigate Aconite or that American company AdvanFort as a greater counter-piracy presence off Somalia than the more widely publicized British group Typhon? Well if you did, you're smarter than me (admittedly not the greatest measure of intelligence), but we're happy to plug into ThinkDefence's and Philippe's knowledge and help bring it to you.