By W. Alejandro Sanchez
Though shipbuilding is a competitive global industry, one company has become a major provider to the naval forces (coast guards included) of various Latin America and Caribbean states: Damen Shipyards Group. Damen is now a household name among Latin American and Caribbean navies as it provides multi-purpose vessels, patrol boats and speed boats. These sales have enhanced the capabilities of Damen's clients as they face transnational threats.
While the defense budgets of Latin American and Caribbean states cannot be compared to those of the usual suspects (i.e. the U.S., Russia or China), a significant number of weapon deals have occurred in recent years between the Dutch-based company and these two regions.
Damen's sale of technologically advanced vessels is a positive development for the region for a variety of reasons. Most notably, since Latin America and the Caribbean are enjoying a marked lack of inter-state conflict  (the last war between two regional states was in 1995), the region's security forces are now focused largely on transnational crimes, particularly drug trafficking. Thus, it appears that Damen's clientele will continue to grow for the immediate future as the company is looked upon as a reliable supplier of vessels necessary to combat criminal activities that occur at sea, particularly in the Greater Caribbean region.
Recent Sales
In order to discuss Damen's effect on the shipbuilding industry and naval defense sector in Latin America and the Caribbean, a brief enumeration of confirmed deals and equipment delivery is necessary. This will also give us a clearer view of Damen's clients.
Damen has a number of clients in the Caribbean whose naval forces are more akin to coast guards rather than traditional navies. One good example is the Bahamas, which formalized a deal with Damen in 2014 for a variety of vessels, including four Stan Patrol 4207, four SPa 3007, and one roll-off ship Stand Lander 5612. The shipbuilding portion of this multi-faceted contract is valued at around $149 million.
The company has already delivered the four 4207 patrol boats. Moreover, this past January the Damen Gorinchen shipyard in the Netherlands received the hull for the Stan Patrol 3007. It is important for the 3007 to become operational soon as this vessel is urgently needed by Nassau to combat narcotics trafficking, a further example of how Damen technology is being utilized for positive security initiatives.
Another one of Damen's clients in the Caribbean is Trinidad & Tobago. This past May, the government in Port-of-Spain ordered 12 new vessels for its coast guard, including four type Stan Patrol 5009, two Fast Crew Supply 5009 and six Interceptor speedboats. The deal is worth $189 million USD. In early June, the "TTS Point Lisas" (GC 23), one of the FCS ships, was delivered to the Caribbean government.
When it comes to the mainland, several Latin American states are turning to Damen for naval equipment. For example, the Colombian Navy purchased one of Damen's Swath-type vessels, which was constructed in Singapore.  Additionally, in 2014, Ecuador signed a deal with Damen to obtain two Stan Patrol 5009 for the country's coast guard. The vessels are being constructed in Ecuador by the country's shipyard, Astilleros Navales Ecuatorianos, under the oversight of Damen technicians. Additionally, Damen obtained a contract in early 2014 to construct a fourth Stan Patrol 2606 (the country already operates three),  which will also be built in Ecuador.
Additionally, Mexico and Venezuela have purchased various types of Damen's vessels. Just this past January, the Mexican Navy received the Coast Guard vessel Tenochtitlan-class "ARM Mitla" (PC-334), which was constructed as a joint project between the shipyards of the Secretaria de Marina (the Mexican Navy) in Tamaulipas and Damen. The "Mitla" is based on the Stan Patrol 4207 model. This is the second of two vessels that Mexico and Damen are building together following a 2014 agreement. The other vessel is a supply variant of the Fast Crew Supplier 5009. Like the "Mitla," it is also being constructed in Mexico's Sonora state. These developments suggest that Damen has become an integral part of the country's naval shipbuilding. Apart from the aforementioned vessels, SEMAR and Damen jointly constructed three other patrol vessels based on the 5009 model.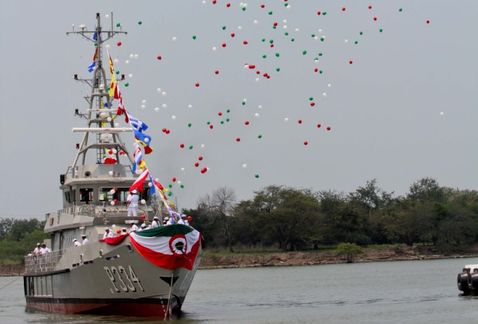 As for Venezuela, Caracas has ordered a number of new vessels for its Navy including a 2014 deal for 18 type Interceptor 1102 speedboats. The speedboats are being constructed in Cuba under the Havana-Caracas cooperation agreement. The first of these vessels arrived this past May and is currently undergoing testing. In addition, Damen has also constructed four support vessels for the South American nation based on the Stan Lander 5612 model. On February 2014, a new contract was signed for an additional eight vessels, a deal worth around $132 million USD. Finally, Venezuela's military complex (UCOCAR) in Puerto Cabello is building five patrol boats based on the Stan Patrol 2606 model. The country's navy already has one operational vessel based on that model, the "Pagalo" (PG-51).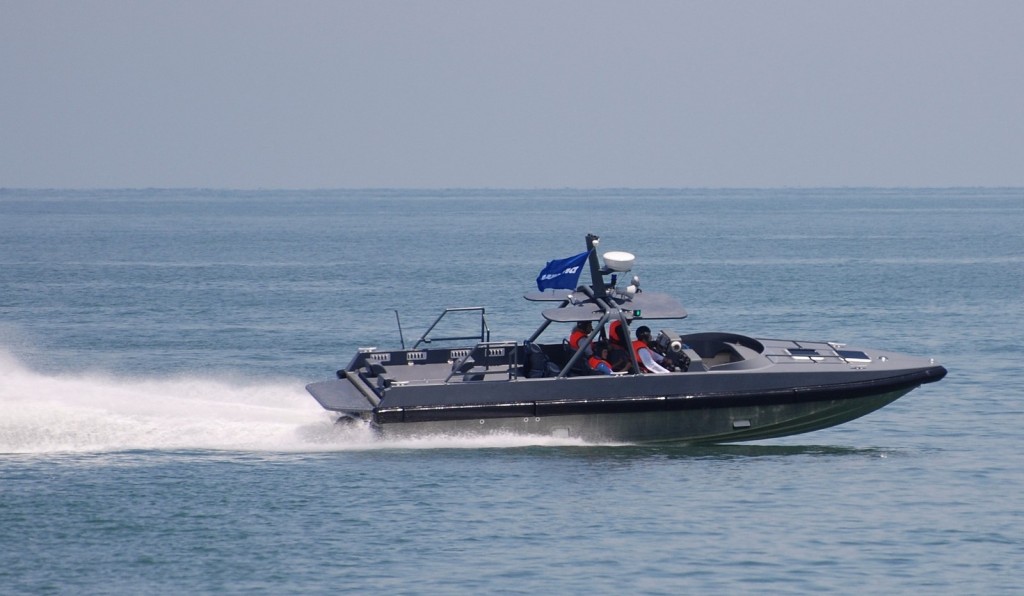 It is important to note that Damen has a construction facility, Damex Shipbuilding & Engineering, in Cuba. The facilities, which were established in 1995, are located in the bay of Santiago de Cuba. Damen's website explains that "the yard is equipped with one slipway provided with transverse parking facilities for new buildings and repairs and a lateral slipway for new buildings of up to 100 metres." As previously noted, the shipyards have constructed vessels for Venezuela.
It is important to stress that not all Damen deals have been scandal-free. This is best exemplified by a 2013 contract via which the government of Honduras purchased six Interceptor speedboats and two Stan Patrol 4207. The contract deal was reportedly worth almost $62 million. However in late 2013, the Honduran judiciary investigated it due to various irregularities, specifically the accusation that the vessels were overpriced  – according to the Honduran newspaper La Prensa, the vessels were overpriced by some $29 million. The newspaper argued that the Honduran Secretariats of Defense and Finance created a paper company called "Servicios Maritimos S.A.," which was utilized by Florentius Antonious Florentius Kluck,  a Dutch citizen and honorary consul, as the intermediary for the sale.
In spite of these accusations, the deal ultimately went through, and the Honduran Navy has begun to receive the vessels. This is an important deal for Honduras since drug traffickers utilize the country's coast for transporting illegal narcotics, and thus it is especially necessary for small Central American country to have vessels that can locate and seize the infamous narco-speedboats. Nevertheless, the details of the deal themselves are problematic, as the question its transparency and whether the Honduran government could have obtained similar vessels at a cheaper price. Even more, even though the Honduran judiciary never passed judgment on the  deal, scandals like the Honduran affair throw into question whether other contracts gained by Damen were due to shadowy middle men and nefarious deals.
Read Part 2 here.
W. Alejandro Sanchez is a Senior Research Fellow at the Council on Hemispheric Affairs (COHA) where he focuses on geopolitics, military and cyber security issues in the Western Hemisphere. His research interests include inter-state tensions, narco-insurgent movements and drug cartels, arms sales, the development of Latin American military industries, UN peacekeeping operations, as well as the rising use of drones (UAVs) for civilian and security uses in Latin America. Twitter: @W_Alex_Sanchez