The supremacy of the conventional projection of U.S. naval power has come under the threat of foreign naval expansion and comparatively low-cost Anti-Access/Area-Denial (A2/AD) capabilities, namely those of China. As planners finally come to terms with these challenges, a loud and very confusing debate is raging between what many consider the two strategies to counter these threats: "Air-Sea Battle" (ASB) and "Offshore Control" (OSC).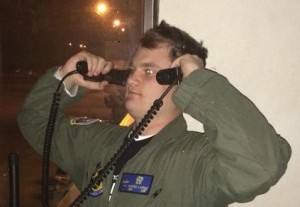 If you are lucky, you have missed most of the ASB vs. OSC debate outside the comforting walls of CIMSEC, since it has a high noise-to-signal ratio: many arguments with mislabeled terms.
ASB-detractors decry what they see as an expensive, high-tech campaign to penetrate Chinese airspace and pepper their critical networks with precision strikes. It is often labeled a "strategy," with its central tenant being an escalatory, wide-spread attack on the mainland using a force that would actually only play into the opponent's numerical and cyber/space advantages.
Detractors of OSC oppose what they imagine is a "sit back and wait" strategy in which a blockade is utilized to choke the economy of a belligerent China. It is accused of ceding the PRC too much freedom to pursue military objectives and too much time to develop the conditions necessary to consolidate gains before negotiating a lift of the blockade.
The problem is that these views are off-point; the ways in which ASB and OSC have been defined are wrong; the concepts are actually compatible, not oppositional.
ASB is not a "strategy" like a "convoy" is not a strategy. One could compare ASB to a brewery; it takes the water of the Navy, the hops and roasted malt of the Air Force, adds yeast and ferments them together into a delicious stout in which 500lb bombs get dropped from an F-16 onto boats attacking a carrier in a major strait. The military has always talked about acting in a "joint" way, but ASB imagines the capabilities, advantages, and application of taking that a step further: beer, not a cup of barely mixed with water. In spirit, ASB remain very close to its origins in ADM Stravridis' (USN, Ret.) Naval War College papers (.pdf download).
The official DoD ASB report does talk about "attacks-in-depth" (.pdf download) that detractors claim are escalatory, but ASB is just a toolbox and not nation specific. As with every toolbox, not all tools are used for every job. The Kennedy administration emphasized this idea with "flexible response." Though the United States had nuclear weapons, we also had other qualitative and quantitative degrees of force for our strategies as appropriate to the scenario. To quote the Old Salt Emeritus, ADM Harvey (USN, Ret.), ASB is "not about dropping JDAMs into downtown Beijing." You don't have to drink the whole keg of ASB; you can pour yourself a pint and you can definitely drink it in far more places than the Pacific.
Unlike ASB, OSC is a strategy, one that sees economic strangulation as the means to victory in a war against China. However, wouldn't any campaign against a major conventional opponent seek at least in part to strangle their economy? Col TX Hammes (USMC, Ret.) created OSC as a sober guard against attacking the Chinese mainland, which he sees as the possible escalatory route nuclear war. He does note in his writings that he would not cede what is called the "first island chain" to a belligerent China and would, where able, attack force projection assets outside the mainland. However, in order to accomplish such a wide campaign…one might want to use ASB. The loud debates miss that actually, ASB and OSC could walk hand-in-hand if properly applied.
The major point of contention is then, not between ASB and OSC, but an operational debate on one side and on the other a debate about the nature of escalation, the capabilities we would retain, and our starting conditions. Arguably, with our pivot to the Pacific and concerns with China, that strategic debate is far more important.
OSC beats ASB as an "answer" in so much as it is an actual strategy against a specific opponent, but Col. Hammes doesn't get away scot free. Robert McNamara, reflecting on the Vietnam War, said that one of our major flaws was that we assumed our opponents thought the same way we did. Would the PRC see the destruction of military assets and projection power capabilities as more escalatory than shutting down the Chinese economy? Would a "systemic" attack like a blockade be met with an in-kind cyber-attack to bring down the US economy as possible, in ways that a naval exchange in the South China Sea would not? The potential for escalation is difficult to divine, and OSC may not identify the correct tripwires. To be fair however, as GEN Eisenhower said, "plans are useless, but planning is indispensable."
In applying any "big" strategies, we are challenged by the unknown spark and scale of our conflict: from Taiwan, to the South China Sea, to North Korea. While there are many scenarios where the United States might respond with full-fledged military operations, there are far more that will involve general or targeted low-level escalation (such as the East China Sea Air Defense Identification Zone).
While we debate a potential high-end conflict, a real conflict of passive-aggressive escalation is occurring now in the East China Sea where the PRC is burrowing under our tripwires to their objective. In "A Cooperative Strategy for 21st Century Seapower," the U.S. Navy declared that "preventing wars are as important as winning them." We want a war-winning strategy, but we don't want China to gain a position of confidence in which they would force us to use such a plan. Moreover, we don't want to miss a subtle fait-accompli while we're waiting for a war that will never come. Suffice it to say, an operational plan that puts American forces shoulder-to-shoulder with our allies, a soft power plan that strengthens political and military alliances and interoperability, and unwavering U.S. regional commitment is at least a start in preventing regional bandwagoning with the PRC.
Matthew Hipple is a surface warfare officer and graduate of Georgetown's School of Foreign Service. He is Director of the Online Content and hosts of the Sea Control podcast. His opinions may not reflect those of the United States Navy, Department of Defense, or US Government. Did he mention he was host of the Sea Control podcast? You should start listening to that.