International Maritime Satire Week Warning: The following is a piece of fiction intended to elicit insight through the use of satire and written by those who do not make a living being funny – so it's not serious and very well might not be funny.
On Friday, the Chief of Naval Operations (CNO) will direct the Navy Equal Opportunity Office (NEOO) to set up a series of Equal Opportunity Red Teams (EORTs). NEOO leadership is attempting to bridge the growing gap between the sparsely reported violations of the Navy's Equal Opportunity policies and the well-hidden sea of writhing bigotry in today's navy.
With bigotry so well disguised in competent and reasonable professionals, Command Managed Equal Opportunity (CMEO) members need opportunities to keep their skills sharp. "We know wide-spread discrimination is out there," said CAPT Frank Sandwall, OIC of the EORTs, "It's hard to build the experiences necessary when the overwhelming racism and sexism of our military is so effectively hidden." The EORTs are gearing up to visit upon crews openly the vast biases they have hidden so well under their professional and friendly demeanor.
Details are still light on how EORT's will function, but several potential options discussed include:
1. Operation Kholer: Aesthetically sub-standard inspectors will monitor Sailor's ability to detect being leered at while attempting to shower, offering counseling afterwords and training on how, even if you don't see them doing it, most Sailors are perverts not to be trusted.
2. Operation Quick Draw: EORT will quickly enter a space, screaming as many slurs as they can at all parties present to remind them of the many harmful things they should be attuned to. Afterwords, counselors will survey the Sailors on phrases and terms NEOO missed to use in the future.
3. Operation Undercover Boss: EORT personnel will disguise themselves as embarked Sailors and play racist/sexist comedy routines from Comedy Central on laptops to determine which Sailors are willing to accept hurtful humor in the workplace. Names of Sailors with inappropriate levels of apathy or complicity will be noted and referred to Perform to Serve.
4. Operation Denny Crane: EORT will deploy female personnel of higher-than-average attractiveness and ensure that all personnel attempting to converse on non-work-related topics are immediately counseled on inappropriate relationships in the workplace.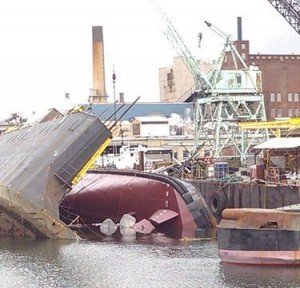 NEOO predicts that further funding will be required within a month of EORT deployment to deal with the seething wound of hidden bigotry revealed by the EORT program. There are current plans to follow up EORT with red-teaming designed to flesh out command Drug and Alcohol Prevention Adviser (DAPA) program issues. Recent deployment of quarterdeck breathalyzers have failed to curb the yet undetected plague of work-hours drunkenness that some high-level administrators know in their hearts is rampant in the fleet.
"Al-Qaeda is out in the field red-teaming their forces every day," said CAPT Sandwall. "While they are sharpening their skills to end American and allied lives, we should spend the time necessary to red team our equal opportunity policies. Diversity is a strategic imperative in the Navy, and if we don't find and destroy all humor, personal connections, and differences that threaten it, we will fail."
Despite the high spirits at NEOO, not all personnel are as positive on the new programs. When asked about the initiatives, an anonymous petty officer recently returned from a tour on an IA in Afghanistan curled up in a ball and started screaming.
"Clearly, these were screams of delight," said CAPT Sandwall.