By Natalie Sambhi
Seriously, what's with Thailand's coups?
In this week's episode of Sea Control: Asia Pacific, Natalie Sambhi interviews Greg Raymond, a research fellow at the Strategic and Defence Studies Centre at the Australian National University. He is currently working on a research project looking at Thailand, the United States and China. He is also converting his PhD thesis on Thailand's strategic culture into a book.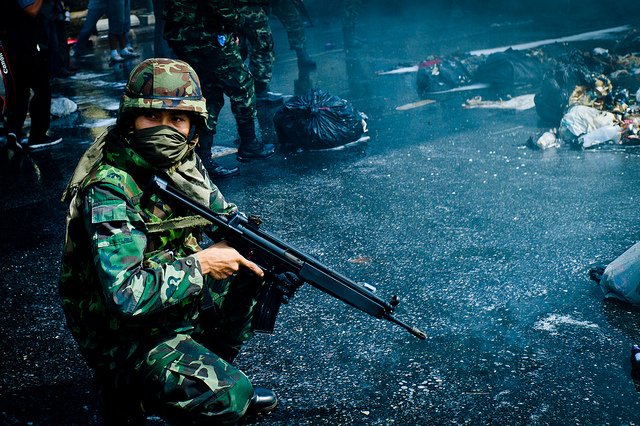 They delve into what drives the Thai military, why strategic culture matters and how Thailand's coups have impacted on the development of its doctrine. As Greg explains, understanding the military and its history is key to understanding the future trajectory of this pivotal Southeast Asian state and its civil-military relations.
Download Sea Control Asia Pacific 124 – The Thailand Military, Coups and Strategic Culture
Follow Greg on Twitter @GregoryVRaymond
For more on Thailand and strategic culture, here are Greg's top reading picks: