By Alex Calvo
Traditionally the junior service, operating in the Army's shadow and receiving a ten percent share of the 2015 defence budget of $6.6 billion, Pakistan's Navy personnel numbers more than 22,000 active, plus 5,000 in the reserve. This secondary role stands in contrast with the economy's dependence on the sea, with the port city of Karachi contributing 25 percent of GDP and the proposed China Pakistan Economic Corridor (CPEC) raising the country's maritime profile even further.
Much of the Navy's backbone, including its seven submarines, five French-made 'Khalid' class conventional hunter-killer (SSKs) acquired in the 1990s plus two 'Hashmat' class SSKs from the 1970s, is nearing retirement. The Navy is working to acquire new surface and undersea combatants, boosting domestic shipbuilding in the process and in cooperation with Beijing.
Plans include procuring an additional four 3000-ton F-22P/'Zulfiqar' (Sword) class frigates with improved sensors and weapons (including HQ-17 surface-to-air missiles, developed from Russia's Tor 1/SA-N-9), as well as six Type-022 Houbei stealth catamaran missile boats. State-owned shipbuilder Karachi Shipyard and Engineering Works (KSEW) is responsible for these programs, and is expanding its facilities with a new foundry, manufacturing areas, and two dry docks of 26,000 and 18,000 dead weight tons, spread over 71 acres. Islamabad had been hoping to procure six Perry-class frigates from the US on easy terms, but congressional hostility has prompted greater reliance on China, a country heavily committed at all levels to Pakistan, being a key to Beijing's strategy of securing access to the Indian Ocean and keeping New Delhi distracted by a regional rival.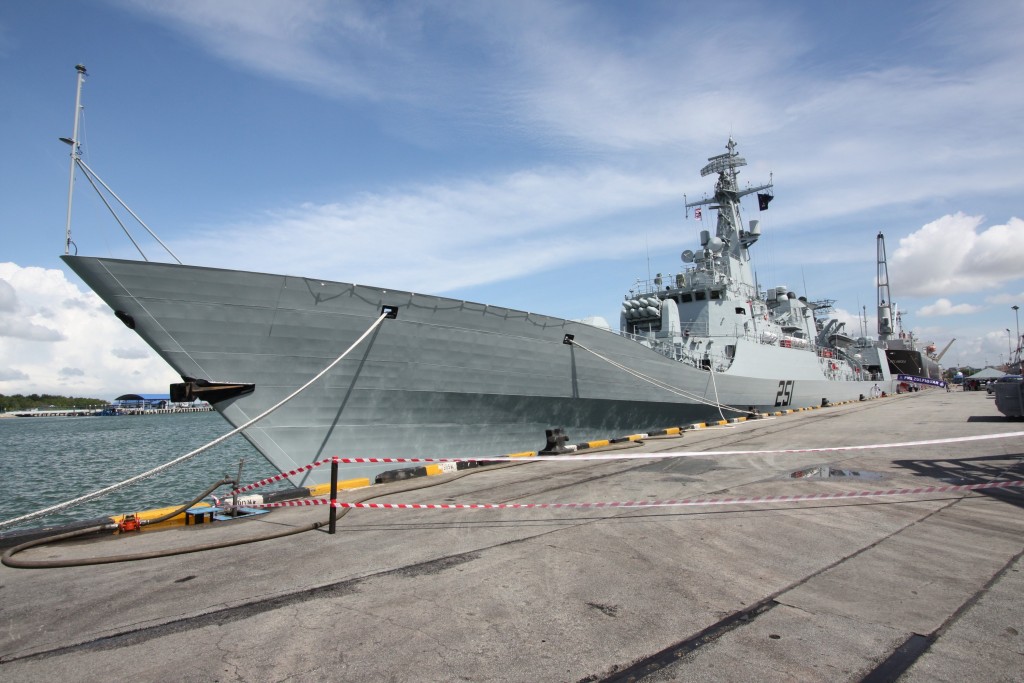 Karachi is the traditional home of the Pakistani Navy, and remains of the utmost importance, despite diversification into other bases, among them PNS Siddique (in Turbat, in the south-west, close to the strategic deepwater port of Gwadar and the border with Iran), Pasni, and Jinnah Naval Base (also in the south-west). Asked whether security is considered by the Pakistani Navy as a reason to push for further diversification away from the city, Zoha Waseem (PhD Candidate at King's College London and an expert in Pakistani security and policing) explains that "the situation in Karachi in terms of the ongoing operation is linked with the need of the military to keep investing in Karachi. The construction of military bases, infrastructure, and training centres and accommodation does not appear to be decreasing. Karachi is an ATM machine, and a prime location for any stakeholder to have its assets here."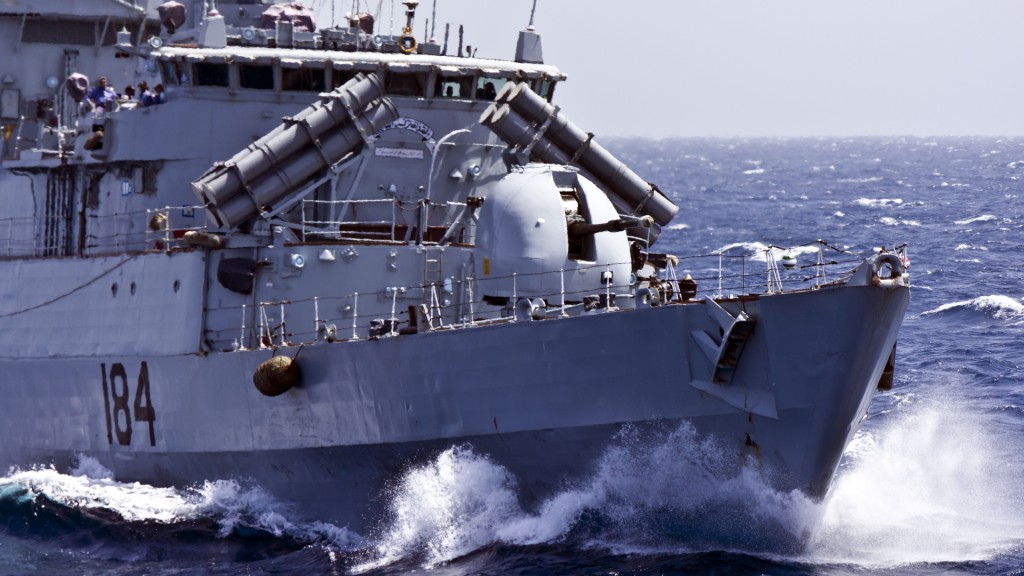 While new ships are seen as essential in terms of maritime security and the fight against piracy, it is Pakistani plans to acquire new submarines that have met with the greatest concern in New Delhi. In March 2015, Islamabad announced plans to procure eight new Chinese submarines, and in October 2015 confirmed that four would be purchased from Beijing and four built at KSEW. The package includes a training centre in Karachi and probably includes access to China's Beidou-II (BDS-2) satellite navigation network. Thanks to similar designs, Beijing, in turn, gets to enjoy the necessary maintenance personnel and facilities enabling her to operate her own submarines much more efficiently in the Indian Ocean, home to vital SLOCs (sea lanes of communication) for China. Ideally the Navy would like a total of 12 new boats. These Chinese-designed submarines will probably be based on the air independent propulsion (AIP) equipped Type 39B Yuan SSK (known as S-20 in its export version). Displacing 2,300 tons, they can fire both cruise missiles and 533 mm torpedoes, and can also deploy mines and special forces. Pakistan, already working on a version of the National Defence Complex Babur missile capable of launch from her old Khalid submarines, sees the S-20 as more than a conventional platform, although preventing an Indian blockade is certainly a major goal in and by itself. A sea-based deterrent would provide Islamabad with a second strike capability, while avoiding perceptions of falling behind India in the nuclear sphere. The resulting improvement in survivability is seen by Mansoor Ahmed (Stanton Nuclear Security junior faculty fellow at the Harvard Kennedy School's Belfer Center), as providing greater strategic stability to South Asia, given that India could not be sure of completely destroying Pakistani nuclear forces and thus escape unacceptable damage herself.
Work on a sea-based deterrent may also be closely linked to the Navy's status within the military. According to Scott Cheney-Peters (US Navy reserve officer and CIMSEC founder) "Unless Pakistan's Navy can develop an at-sea strategic nuclear deterrent it is likely to remain the 'junior service.' This means it has a strong institutional incentive to pursue an SLBM second-strike capability. But just as this incentive may not be enough to bring the capability to fruition any time soon, so the second-capability may not be enough to remove the perception of the Navy as a junior partner in the nation's armed forces."
Alex Calvo is a guest professor at Nagoya University (Japan) focusing on security and defence policy, international law, and military history in the Indian-Pacific Ocean Region. A member of the Center for International Maritime Security (CIMSEC) and Taiwan's South China Sea Think-Tank, he is currently writing a book about Asia's role and contribution to the Allied victory in the Great War. He tweets @Alex__Calvo and his work can be found here.
Featured Image: MAYPORT, Fla. (Aug. 31, 2010) Pakistan sailors parade their country's colors during the decommissioning ceremony of the guided-missile frigate USS McInerney (FFG 8) at Naval Station Mayport. During the ceremony, McInerney was commissioned into the Pakistan navy as PNS Alamgir (F 260). (U.S. Navy photo by Mass Communication Specialist 2nd Class Gary Granger Jr./Released).