Good evening CIMSECians and welcome back to another edition of the Member Round-Up. Our members have had a busy few weeks posting on a variety of security topics. We have shared a few of them here with you for some light reading before the holiday season.
Patrick Truffer returns this week with an article featured on the Swiss security policy blog, Offiziere. His piece on 'traditional' Russian institutions, such as the Orthodox Church, as well as Russian language, culture and identity, feature heavily in President Putin's rhetoric. This is a must-read for observers and analysts who may not be well-versed in Russian culture. Without this understanding, according to Patrick, it may make Russian foreign policy appear irrational.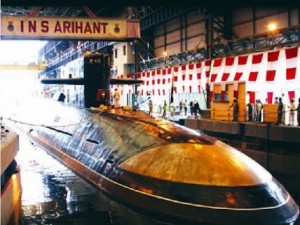 Bringing the subject back to the topic of submarines,  The National Interest's managing editor, Zachary Keck, returns with two posts for this week's round-up. The first post reports that India began the first-of-class sea trials for INS Arihant, India's first ever indigenous ballistic missile nuclear submarine.
The second post reports that the Philippines wishes to continue along the same veins as other Asian nations and procure three of its own submarines. Whilst no official statement has been made regarding which submarine the Navy will procure, given the number of submarines proliferating in the region this new development will most likely be a prominent feature in any upcoming analysis of maritime security in the region.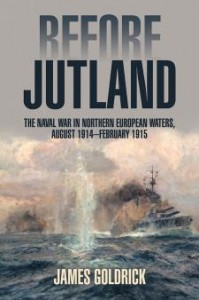 James Goldrick also returns this week with two contributions. His analysis of the US Navy's Littoral Combat Ship, and the recent announcement by outgoing SECDEF Chuck Hagel to continue plans to purchase the remaining 20 ships, first featured on the Australian Strategic Policy Institute's The Strategist blog here. It can also be accessed on The National Interest's website
. Also, for those who are interested in all things historical (and naval) 
James Goldrick's latest book, Before Jutland, will be available circa May 2015 through USNI Press. It provides an historical analysis of one of the key periods in naval operations during the First World War.
Over at The Daily Beast, CIMSECian Dave Majumdar, reports that several Pentagon insiders are concerned that potential adversaries, such as Russia or China, have the capability to counter any competitive advantage that the US' latest stealth fighters may have in their long-range missiles. The article can be accessed here.
As always we continue to look for works published by CIMSEC members. If you have published, or know of another member who has published recently, please email dmp@cimsec.org so that we can promote your work. Keep an eye out for the next Round-Up in the new year.