This is a roundup of events by Follow @emilmaine that our readers and members might find interesting. Inclusion does not equal endorsement, all descriptions are the events' own. Think of one we should incl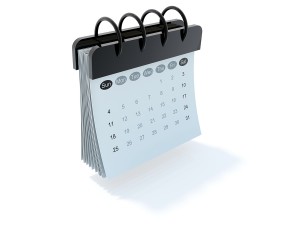 ude?  Email Emil at extrelations@cimsec.org.
————————————————–
Upcoming CIMSEC Events
Join our DC chapter for its March DC-area informal meet-up/happy hour. We'll be chatting about the new U.S. Maritime Security Strategy revision and enjoying drinks in the company of interesting people.
Miss CIMSEC's first annual Forum for Authors and Readers (#CFAR15)? Here is the opening keynote by BJ Armstrong on his new book "21st Century Sims: Innovation, Education, and Leadership for the Modern Era" (videos of the presentations here)
————————————————————————————-
23 – 27 March 2015 Events of Interest
23 March 2015 – Washington, DC – CSIS – "Agility, Acquisition, and American Security"
23 March 2015 – Washington, DC – Asan Institute for Policy Studies – "Asan Seminar, ​​"New Assessments of the North Korean Threat"
24 March 2015 – Washington, DC – Smithsonian – "Navies of the Civil War"
24 March 2015 – Washington, DC – FPI – "Identifying a Strategy: The US-China Military Relationship"
25 March 2015 – New York, NY – FPA – "America's Role in a Changing International Landscape"
27 March 2015 – Washington, DC – CSIS - "Artful Balance: The Future of US Defense Strategy and Force Posture in the Gulf "
————————————————————————————-
Long-range Events
30 March-01 April – Canberra, Australia – ASPI – "Australia's Future Surface Fleet Conference"
31 March 2015 – Ohio State University – AHS - "What is the Proper Size and Anatomy of the U.S. Armed Forces Heading Forward?"
7-9 April 2015 – Carlisle, PA –  Army War College – "Balancing the Joint Force to meet Future Security Challenges"
15-17 April 2015 – Jacksonville, FL –  – Maritime Patrol Association – "2015 MPA Symposium"
17-18 April 2015 – Portsmouth, UK – National Museum of the Royal Navy – "Statesmen & Seapower"
22 April 2015 – Arlington, VA – CNA – "U.S. Navy Future Strategy Forum"
21-23 April 2015 – Singapore – Seatrade Global and SMF – "Sea Asia"
28-29 April 2015 – London, UK – ACI – "Global Shipping Trends and Trade Patterns"
13-14 May 2015 – Washington, DC – AIE – "Additive Manufacturing for Defense and Government" ft CIMSECian Scott Cheney-Peters
13-16 May 2015 – Monterey, CA – North American Society for Oceanic History – "Pacific – The Peaceful Ocean?"
19-20 May 2015 – Larnaca, Cyprus – Republic of Cyprus Ministry of Defense – "CYP Naval 2015″
19-20 May 2015 -Newport, RI – USNWC China Maritime Studies Institute – "China's Naval Shipbuilding: Progress and Challenges" ft CIMSECian Scott Cheney-Peters
20-21 May 2015 – London, May – ACI – "6th FPSO Vessel Conference"
29-30 May 2015 – Providence, RI – North American Society for Oceanic History – "50th Anniversary Gaspee Days Maritime History / Maritime Studies Symposium"
2-5 June 2015 – Oslo, Norway – Nor Shipping – "Nor Shipping 2015 Exhibition"
4-5 June 2015 – Berlin, Germany – Zentrum Moderner Orient – "Cooperation, Coercion and Compulsion across the Red Sea from the Eighteenth Century to the Present" 
24-25 June 2015 – Edinburgh, UK – ACI – "2nd World Ocean Power Summit" 
26 June 2015 – Washington, DC – CNAS – "CNAS Annual Conference" (Save the date)

11 July 2015 – Canberra, Australia – Australian National University – "SDSC Conference 2015: Pacific War"
2-3 Sept 2015 – London, UK – ACI – "6th Maritime Salvage & Casualty Response"
18-19 Sept 2015 – Annapolis, MD – USNA – "US Naval Academy 2015 McMullen Naval History Symposium" (Registration forthcoming)

23-25 Sept 2015 – Mumbai, India – Informa Exhibitions and Hamburg Messe und Congress - "INMEX-SMM India"
23-26 Sept 2015 – Giardnini Naxos, Sicily – EISA – "Pan European Conference on Maritime Security"
10-11 Oct 2015 – Philadelphia, PA – Temple – "U.S. Bases and the Construction of Hegemony"
14-16 Oct 2015 – Lisbon, Portugal – Portuguese Naval Academy (Escola Naval)- "The Navy and the Great War-Politics and Naval Power" (Paper Proposals Due 28 Aug)
28-29 Oct 2015 – Joint Base Anderews – DHS/S&T – "9th Annual SMA Conference"
11-12 Nov 2015 – London, UK – ACI – "7th Artic Shipping Summit 2015″