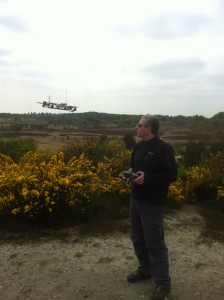 The Black Fish is a non-governmental organization (NGO) "working for the oceans that has integrated the use of unmanned air vehicles in support of its marine wildlife protection operations.  Blackfish's UAS were provided by Laurens De Groot's organization ShadowView, which supplies UAVs to non-profits for conservation projects.  The group flew initial demonstration sorties with a quad-rotor over a harbor and is looking to improve their UAS capabilities to fly longer-range missions over the open water in an effort to expose illegal driftnet fishing in the Mediterranean
 
The Black Fish joins the ranks of a growing number of NGOs using drones for maritime activism, specifically UAVs for surveillance operations, including Sea Shepherd Conservation Society, Earthrace Conservation, and Greenpeace.
This article was re-posted by permission from, and appeared in its original form at NavalDrones.com.