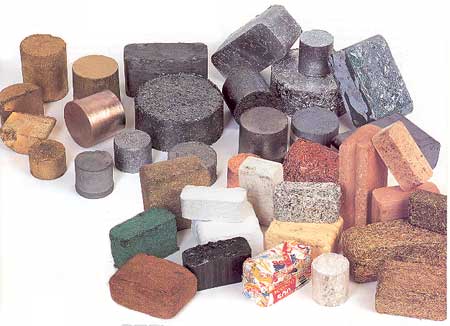 The fourth installment in our series on 3D printing's impact on the future of the world's fleets.
In this post I'll examine the impact on fleet logistics, complications that must be worked out, and the likely uses at sea.
As Matt Hipple pointed out, 3D printing has the potential to affect U.S. Navy logistics by accelerating repair time; reducing costs from excess parts, personnel, and facilities; and reducing costs by transporting raw materials instead of parts – or purchasing the materials at the destination.
This new type of manufacturing will also require new contracting business models. Whether the U.S. Navy maintains its own shore-side printing facilities, which I anticipate as likely in order to hone and develop its engineers' skills, or just incorporates them into ship design, it will need to reach agreement on payment with the companies who design the parts. One likely model is that used in software licensing – either paying per each copy or for each machine that uses the design. This model can also be used aboard commercial vessels and at commercial shipyard facilities. All designs will be easily accessible via a local database, updatable at sea.
Not every part might be more economically manufactured on an as-needed basis. High-volume, heavy use items such as fluorescent light tubes or paper might still be cheaper off the production line. It also might not make sense to carry every rare raw material needed in parts with low rates of failure. Even then, if a failure does occur, printed stand-in parts might allow equipment to function at reduced capacity until a true replacement can be installed.
For a good many items, however, raw material rather than finished products will be the bulk stock under logistics specialists' care. This in itself won't free up too much space as the stocked components are essentially still carried on-board, just in a broken-down form, but it will affect the design of storage areas and reduce excess void space from oddly shaped or packaged pieces (goodbye Styrofoam peanuts and bubble-wrap!). This likewise will impact what supply ships carry, how they are designed, and how they conduct replenishments at sea. It also leads to the interesting potential of self-resupply through mining or reclamation – either through intermediary specialized ships, or through new types of drones. Matt Hipple will expound on this further in a future post.
At some stage, designers will begin to build ships with 3D printers embedded aboard. They will need to determine which type is best suited for shipboard use and what core raw materials to keep aboard. They may determine a different type is best for each of the multiple potential uses. What I anticipate are multiple printers in key locations. In addition to the obvious ship supply and machinist shops, repair lockers might see smaller desktop versions that can quickly churn out custom-fitted shoring or patching. The raw material may be distributed via a centralized system or fed locally.
Meanwhile on the messdeck, and in the chief's mess and wardroom, sailors might soon chow down on printed food, an already demonstrated capability. This could be especially useful for ships with smaller crews with less ability to support a large cooking staff, and could potentially allow a great variety of meal options (though there's no accounting for taste…).  While Matt predicted the printing of human tissue and organs for medical emergencies if current research bears out in the future, this is probably a feature fleets will install only on larger ships or with large medical staffs, as very few personnel would not otherwise get the necessary care from medical evacuations.
Initial 3D printer testing could involve a few simple commercial off-the-shelf devices to determine potential uses and problems, but it will be a long road to shipboard integration. New Navy Enlisted Classification (NEC) codes and perhaps even new rates will be needed to fill the technically demanding field of maintaining, operating, and just plain experimenting with the printers. However, the sooner fleets and shipbuilders start looking at the advantages and uses of this remarkable new field, the sooner they can reap their benefits.