By Alex Calvo
This is the fourth installment in a five-part series summarizing and commenting the 5 December 2014 US Department of State "Limits in the Seas" issue explaining the different ways in which one may interpret Chinese maritime claims in the South China Sea. It is a long-standing US policy to try to get China to frame her maritime claims in terms of UNCLOS. Read part one, part two, part three. 
[otw_shortcode_button href="https://cimsec.org/buying-cimsec-war-bonds/18115″ size="medium" icon_position="right" shape="round" color_class="otw-blue"]Donate to CIMSEC![/otw_shortcode_button]
3.- "Dashed Line as a Historic Claim"
The third way to see the dashed-line, according to the Limits in the Seas series paper, would be as a historic claim. Under UNCLOS this can take two forms, "one of sovereignty over the maritime space ('historic waters' or 'historic title')" or "some lesser set of rights ('historic rights') to the maritime space." The paper devotes much more room to discussing this possibility than to the two previous alternative interpretations. It begins by pointing out that "some Chinese government statements and acts could be read to support a version of this historic claim interpretation", and by noting that given that "the dashed-line maps pre-date the People's Republic of China, the views of Taiwan are also of interest." Concerning the Island's claims, the text underlines that while in 1993 its "Policy Guidelines for the South China Sea" said that the dashed lines enclosed a "'historic water limit' within which Taiwan 'possesses all rights and interests'" (see K-H. Wang, "The ROC's Maritime Claims and Practices with Special Reference to the South China Sea," Ocean Development and International Law, Volume 41, 2010, pp. 237-252), Taipei has not stuck to this view. "Subsequent maritime legislation enacted by Taiwan and subsequent public statements, however, suggests that this view may no longer be officially held," noted the State Department in another Limits on the Seas series issue, published in 2005, devoted to Taiwan. While the text refers to this 2005 paper, the latter's contents do not discuss in depth ROC claims on the South China Sea, as clear from the fact that the term "South China Sea" only appears three times, whereas "dash" is not to be found. Thus, while the assertion that in studying PRC claims one should pay attention to ROC claims seems logical, this is not followed up, either in the 2005 Limits on the Issues paper devoted to Taiwan, or in the 2014 one dealing with China. In other words, the Department of State does not follow its own advice. How should we read this? On the one hand, the preeminent use of "Taiwan" may seem to amount to a limited recognition of political realities on the ground, in opposition to Beijing's views, further contradicted by the scant regard for ROC practice as opposed to the PRC's emphasis on administrative and international legal continuity with the Nationalist regime. An alternative, more Beijing-friendly, interpretation of the DOS approach may be that it is treating Taipei as the de facto authority on the Island, also for law of the sea purposes, while restricting its role in the South China Sea, where the PRC has consistently sought to exclude Taiwan from regional fora, in line with its traditional policy towards the Island. More generally, this may reflect the complex and ambiguous status of Taiwan, with neither the Island itself nor countries like the United States completely sure what it is. To add to the confusion concerning Taiwan in the DOS paper, it states on page 21 that "Many islands and other features in the South China Sea are occupied not just by China, but by … Taiwan," yet again this is not followed by any detailed examination of Taipei's claims.
Going back to evidence for the possible interpretation of Beijing's claims as historic, the report cites as "most notable" China's "1998 EEZ and continental shelf law, which states [in Article 14] without further elaboration that '[t]he provisions of this Act shall not affect the historical rights of the People's Republic of China'" (emphasis added in the DOS report). China's 2011 Note Verbale says that Beijing's claims are supported by "historical and legal evidence," but while the DOS report adds emphasis to "historical", one should be careful not to confuse a historical claim with a claim supported by history. A country may put forward historical evidence in both negotiations and arbitration or adjudication in areas where UNCLOS refers to "equitable" solutions. The text also notes how many "Chinese institutions and commentators have considered that the dashed-line maps depict China's historic title or historic rights."
The DOS reports explains that "some" Chinese Government actions and statements which are "inconsistent with" UNCLOS, while not amounting to "express assertions of a historic claim, they may indicate that China considers that it has an alternative basis – such as historic title or historic rights – for its maritime claims in the South China Sea," and provides some examples, such as the assertion by Foreign Ministry Spokesperson Qin Gang on 10 March 2014 that the Second Thomas Shoal (Ren'ai Reef) was under Chinese "sovereignty." Qin Gang said "It is known to all that China has sovereignty over the Nansha Islands and their surrounding waters, including the Ren'ai Reef." This mantra about sovereignty, together with repeated appeals to history, could indeed be considered as evidence that what Beijing has in mind is a historic claim. Furthermore, it may well be a claim going beyond the provisions for such term in UNCLOS. The report provides further evidence, beyond statements, to support the view that China may be making a historical claim. First of all, the "periodic oath-taking ceremonies at James Shoal" by Chinese naval vessels "to affirm 'sovereignty' over this bank" and the 2012 introduction by the China National Offshore Oil Corporation (CNNOC) of lease blocks in front of Vietnam's central coast, in "waters under jurisdiction of the People's Republic of China" according to the company yet with "portions of two of these blocks (BS16, DW04)" extending "without explanation to waters that are beyond 200 nm from any Chinese-claimed island." The DOS report stresses that the resulting "assertion of maritime jurisdiction … exceeds what is provided for under" UNCLOS.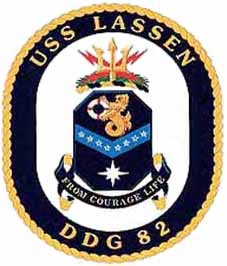 The idea that Chinese claims are "separate from, and additional to" UNCLOS is also suggested by domestic legislation, the DOS report notes. As an example it cites China's 1999 Law on Marine Environmental Protection, which describes its geographical scope as extending to the country's "internal waters, territorial sea, contiguous zone, exclusive economic zone, continental shelf of the People's Republic of China and other sea areas under the jurisdiction of the People's Republic of China" (emphasis in the DOS report). According to the text, UNCLOS is restricted to maritime zones mentioned in the law, and not to any "other sea areas under the jurisdiction" of the PRC, and "perhaps" this is a reference to "areas where China considers that it has historic claims." Again, we must remember that this could be understood in two different ways, either China making a claim based on historic facts (recognized to a limited degree by UNCLOS) or China laying down sovereignty over certain areas of the sea based on principles and rules outside UNCLOS, or outside the prevailing interpretation of UNCLOS.
Has China made a historic claim? Next the DOS report examines two issues: whether China has actually "Made a Historic Claim", and whether it would "have Validity." Concerning the former, the text states that "China has not actually made a cognizable claim to either 'historic waters' or 'historic rights,'" the reasons being a lack of "international notoriety" and the statement in her 1958 Territorial Sea Declaration that "high seas" separate the Chinese mainland and coastal islands from "all other islands belonging to China". The text admits that the expression "historic waters" appears in some Chinese legislation and statements, and actually cites some of them, but believes that this does not amount to "notoriety" to a degree sufficient to "at the very least" allow "other states" to "have the opportunity to deny any acquiescence with the claim by protest etc." (Taken from C.R. Symmons, Historic Waters in the Law of the Sea: A Modern Re-Appraisal, (Leiden: Martinus Nijhoff Publishers, 2008), p. 145) since "no Chinese law, declaration, proclamation, or other official statement" exists "describing and putting the international community on notice of a historic claim." The text dismisses references to "historic rights" in the 1998 EEZ and continental shelf law as "a savings clause" and "not a statement of a claim itself." An additional reason put forward by the text is that these could be references to "China's sovereignty claim to the islands, and not the waters." The 1947 map does not constitute either, according to the DOS report, a claim, and furthermore even if one had been made, the fact it was published domestically "in the Chinese language" would not amount to "an act of sufficient international notoriety to have properly alerted the international community." More generally, the text considers that no subsequent Chinese map can be treated as having made a claim either, since they all "lack the precision, clarity, and consistency that could convey the nature and scope of a maritime claim" and cites in support of this view the ICJ "statement of principle" in the Frontier Dispute case between Burkina Faso and Mali, which says that "Whether in frontier delimitations or international territorial conflicts, maps merely constitute information which varies in accuracy from case to case; of themselves, and by virtue solely of their existence, they cannot constitute a territorial title, that is, a document endowed by international law with intrinsic legal force for the purpose of establishing territorial rights."
Read the next installment here. 
Alex Calvo is a guest professor at Nagoya University (Japan) focusing on security and defence policy, international law, and military history in the Indian-Pacific Ocean. Region. A member of the Center for International Maritime Security (CIMSEC) and Taiwan's South China Sea Think-Tank, he is currently writing a book about Asia's role and contribution to the Allied victory in the Great War. He tweets @Alex__Calvo and his work can be found here.
[otw_shortcode_button href="https://cimsec.org/buying-cimsec-war-bonds/18115″ size="medium" icon_position="right" shape="round" color_class="otw-blue"]Donate to CIMSEC![/otw_shortcode_button]