International Maritime Satire Week Warning: The following is a piece of fiction intended to elicit insight through the use of satire and written by those who do not make a living being funny – so it's not serious and very well might not be funny. See the rest of our IntMarSatWeek offerings here.
Producers and financial backers for the 60th edition of the enduring "Survivor" series have high hopes for this season. Today, the two competing teams of survivors disembarked from the luxury yacht Neptune's Refuge on to one of the most remote and desolate locations on the planet. "Survivor: Phoenix Islands" is likely to be the most taxing and potentially violent edition of the long-running television series and the third iteration since the purchase of all rights to the show by the Sino-Russian (and possibly North Korean) Yakov-Liaoning Financial (YLF) Group. Russian billionaire and YLF founder Yakov Rozhestvensky bade personal farewell to the competitors while his staff ensured their non-disclosure agreements and personal wills were in order before each contestant left the yacht.
Only today Roszhestvensky's company revealed that this edition of Survivor would take place on the famous Nikumaroro island, a one-time failed British colonial possession believed by many to have been the final resting place of lost aviatrix Amelia Earhart and her navigator Fred Noonan. Rozhestvensky and his chief financial officer Victor Shu brushed off journalists' questions about how much they paid the Kiribati Provisional Govt. for use of Nikumaroro, an island that had been a protected wildlife refuge until just March of this year. There had been speculation that YLF had financed the Kiribati coup that last year ousted the previous peaceful government of the island chain.
Rozhestvensky has high hopes that this season will duplicate and even exceed his previous two Survivor efforts, which were noted for their exotic and dangerous locations. Believing audiences bored by the standard "tropical paradise" environment of the long-running series, "Survivor 58: Viking Island" shifted to a polar location on the Greenland coast. There contestants battled cold weather, ate fish and whale blubber for 30 days, and competed in "Viking-like" challenges such as open-boat whaling, tug of war over a fiery pit, and extreme cold-weather swimming. Ratings were mixed until soaring in the latter half of the game when 10 contestants were medevaced for hypothermia or injuries sustained in the challenges.
This perhaps prompting Rozhestvenski's next effort, "Survivor 59; The Poseidon Adventure." During this latest installment the Russian entrepreneur purchased the laid-up cruise liner Dolphin Voyager and conducted challenges reminiscent of the 1972 disaster movie with the ship moored in the middle of the Sea of Okhotsk. Contestants were divided into two groups and forced to move about the ship in darkness while navigating hazards, re-rigging electrical power to dark sections of the ship, and swimming through flooded compartments.
Rozhestvensky had planned to actually sink the ship with the contestants aboard (and have them attempt to escape) as the season finale, but the Russian govt. intervened. Apparently this stunt was too dangerous for even President-for-Life Vladimir Putin to countenance and instead the ship was beached and "survivors" forced to move by lifeboats to a gravel-covered, cold, windswept beach. One of the lifeboats overturned and two contestants went missing for a day before they turned up with serious hypothermia further down the coast from the landing site. The "abandon ship" episode had an even higher viewership than "Viking Island." With iTunes purchases of these episodes filling his coffers, Rozhestvensky is planning the next installment to be even more of a thrill-ride.
This season's contestants could also be more colorful than any in the past. Distinctly themed teams will compete against one another for the top prize, with representatives of the Sea Shepherd Conservation society squaring off against a mysterious and shadowy group of former Somali pirate whalers personally recruited by Rozhestvensky for this season's effort. The Sea Shepherds are motivated by a legal agreement with Rozhestvensky stipulating that he will shut down his whaling company and donate the proceeds of its liquidation to the activist conservation group. Sea Shepherd vessels had attempted to halt the whaling part of the "Viking Island" season but were intercepted and seriously damaged by Rozhestvensky's security craft. For their part, the Sea Shepherds agreed to forgo their lawsuit in a Dutch court against Rozhestvensky in return for his acceptance of their conditions for participation in this season of "Survivor." These provisions demand that no whale products will be used in any aspect of this season, or any further season.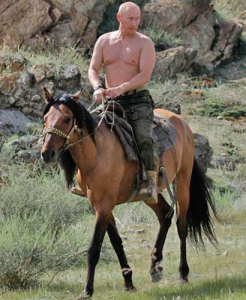 While the addition of Somali pirate whalers to the contestant pool may be an ironic protest of these prerequisites, this season's location of Nikumaroro Island meets the requirement that it be nowhere near any whaling activity, although a statement by the Sea Shephards denounces their "forced trespassing on an unspoiled refuge" as a "trick." While there is edible food on Nikumaroro, YLF will provide all water supplies via helicopter air-drop. Multiple fixed and unmanned aerial vehicle-mounted cameras will record the game play. Rozhestvensky himself will play the role of host and "tribal council" moderator via hologram. This provision alone has caused concern as some sources indicate Rozhestvensky was a one-time KGB apprentice interrogator and worked directly for Putin – a combination of factors that has worried some that Rozhestvensky plans to turn this season into his own edition of "Lord of the Flies."
While the Sea Shepherds are a familiar group for many viewers, the Somali pirate whalers are an unknown quantity and potential source of violence on the show. Rozhestvensky brushed off such concerns and stated that the men and women he recruited in Somalia were "honest fishermen." He further stated that if he really wanted to "mess with the Sea Shepherds' minds," he would have hired "ex-Japanese Coast Guardsmen and members of the Institute for Cetacean Research security" as the opposing team. Nonetheless, this volatile combination of teams, remote location, and few if any safeguards will likely draw the large international viewership Rozhestvensky craves and could be the highest-rated edition of Survivor yet unveiled.
Steve Wills is a retired surface warfare officer and a PhD student in military history at Ohio University. His focus areas are modern U.S. naval and military reorganization efforts and British naval strategy and policy from 1889-1941. He posts here at CIMSEC, sailorbob.com, and at informationdissemination.org under the pen name "Lazarus."