The Red Queen's Navy
Written by Vidya Sagar Reddy, The Red Queen's Navy will discuss the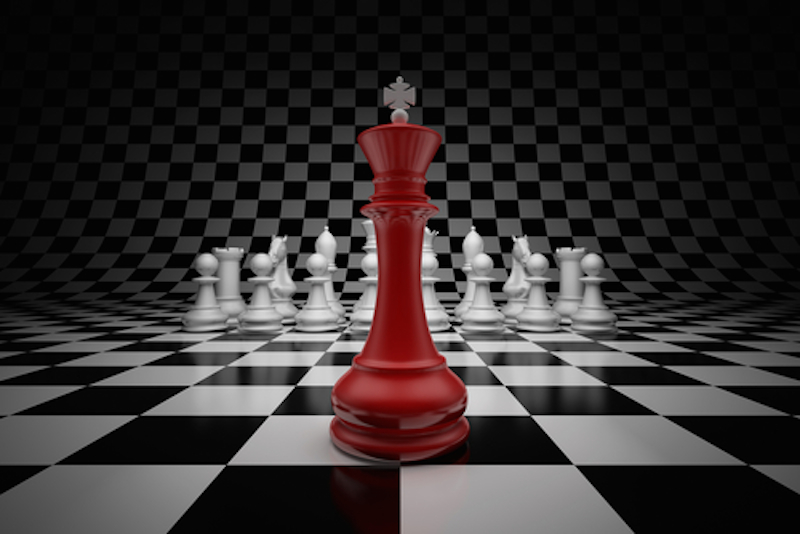 influence of emerging naval platforms and technologies in the geostrategic contours of the Indo-Pacific region. It identifies relevant historical precedents, forming the basis for various maritime development and security related projects in the region.
"Now, here, you see, it takes all the running you can do, to keep in the same place."– The Red Queen, Through the Looking Glass, Lewis Carroll.
By Vidya Sagar Reddy
Introduction
Contrary to Western assessments that Russia's military intervention in Syria would only deepen the economic crisis it is already facing, Vladimir Putin is tactfully turning this situation into an advantage. He is betting on the enormous Russian military-industrial complex with the logic that increasing the cash flow into this sector would create jobs and enhance military exports, reviving the economy. He is not alone in this thought. Foreign military sales is one of the principal sectors of the U.S. national economy creating millions of jobs, supporting local industries, and promoting innovation.
Russia provided ideological and military support to Communist forces in Asia, influencing the outcome of the Korean and Vietnam conflicts during the Cold War. The fallout of these conflicts continues to overshadow emerging security dynamics in the Asia-Pacific. In this context, the Asia-Pacific region, which is grappling to respond to the rise of a regional hegemon, appears to be most promising for exporting Russian weapon systems.
Russian Arms Sales in the Asia-Pacific
It is hard to substantiate whether Russia is a direct stakeholder in the stability of the Asia-Pacific. Its principal support to China in the South China Sea dispute is more of a measure to obtain a reciprocal response from China in its own altercations in Europe and West Asia. The conflicts in Ukraine and Syria continue to interrupt Russia's plans to establish a network of energy pipelines, which is a major source of revenue for the country. The deteriorated political relations with Ukraine also means a setback for Russia's military exports since it is dependent on Ukraine-made engines and sensors.
Amid these tensions, Russia has swung to Asia-Pacific, concluding a string of strategic partnerships and securing export orders for its defense industry. China is set to buy 24 Russian Su-35 fighter jets and 36 S-400 air defense systems. India has also finalized a deal to buy the S-400 which only adds to the dominance of Russian military equipment in its arsenal. India and Russia are also discussing the exportation of jointly developed BrahMos cruise missiles to other countries such as Vietnam.
During the recent BRICS Summit in Goa, India finalized the $2 billion deal to lease a second nuclear powered attack submarine (SSN) from Russia. India is currently operating an Akula II class SSN, rechristened the INS Chakra, on lease since 2012 for a period of ten years. India will also be buying four improved Talwar class frigates from Russia for $3 billion. Two of these ships will be built in Russia and the other two in India with the former's assistance. These four add to the six commissioned warships of the same class, all built in Russia.
The decision to let the initial two warships be built in Russia has come as a surprise since India has already built the next generation Shivalik-class frigates domestically and has approved the construction of seven follow-on Project 17A stealth frigates by Indian shipbuilders. India will also need to buy the required power plants for these new frigates independently from Ukraine as the latter refuses to export military equipment to Russia due to the ongoing conflict. The fact is that Russia has already semi-built these frigates in its shipyard, but is struggling to obtain the engines from Ukraine. The Indian-Russian deal will arrange for these engines to be supplied to Russia through a third party (India) and the finished platforms will be commissioned for the Indian Navy.
The cruise missile salvo launched from the Caspian Sea flotilla against the targets in Syria is not only a show of force for Russia but also a live demonstration for elevating the export potential of its missiles. Several international customers including a few countries in Southeast Asia have expressed interest in the Russian Klub cruise missiles. As Russia's official arms exporter Rosoboronexport puts it, this interest in cruise missiles leads to more orders for Russian warships and submarines because these cruise missiles require transportation and command and control platforms for deployment. Vietnam is keen to acquire land attack and anti-ship cruise missiles given the ever increasing threats from China to its territorial integrity. It has already purchased six Kilo class submarines from Russia, which will be armed with the Klub.
Russian Navy ships fire cruise missiles into Syria nearly 1000nm away from the Caspian Sea. (Russian Ministry of Defense)
Russia's military equipment has a steady demand in the Asia-Pacific and other regions, partly due to the absence of issue linkages such as the human rights record the Western democracies would entangle their prospective buyers with. Russia is also generally insensitive to the security interests of its clients as evidenced by large deals with Vietnam, China, and India despite those nations' concerns about one another.
Building on this demand and increasing its political leverage, Russia is even mulling reopening Soviet-era bases in the Asia-Pacific and beyond. For example, Russia is in discussions with Egypt, which is keen on allowing Russia to operate military bases in the country, thereby increasing the latter's military footprint in the Mediterranean. There is speculation that Russia is also interested in renewing bases in Cuba and Vietnam. This will allow Russia to closely monitor both U.S. and Chinese naval activities, especially in the South China Sea.
Conclusion
Military might has always been a source of inspiration and pride for Russians, but military power does not automatically translate into economic well-being for the country. This is where Putin's strategy comes into play, building on Russia's vast military industrial apparatus for both international stature as well as the economic build up of the country. The Syrian conflict and the emerging security situation in the Asia-Pacific are being exploited for this purpose. The success of this economic strategy can only be awaited.
Vidya Sagar Reddy is a research assistant in the Nuclear and Space Policy Initiative of the Observer Research Foundation, New Delhi
Featured Image: Russian warships are seen during a naval parade rehearsal in the Crimean port of Sevastopol (Moscow Times)