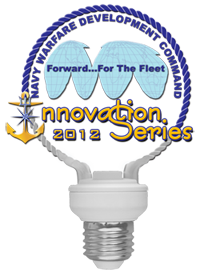 With so much to read in the naval blogosphere this week, don't forget about Navy Warfare Development Command's Junior Leader Innovation Symposium. The event is this Wednesday, and all the other details are here. Importantly, you don't have to be in Hampton Roads to attend – you can also do so virtually via Defense Connect Online.
Events such as these provide an opportunity to network with like-minded officers and Sailors and build the intellectual and social capital to advance the art and science of naval warfare, particularly at the operational and tactical level. The author of a recent USNI Blog post on tactics, LT Rob McFall, will be there as will many other important people. Don't miss this opportunity!
If you can't make it, I will definitely be writing up some thoughts in a post later this week.