The Future of Undersea Competition Topic Week
By Vidya Sagar Reddy and Rajeswari Pillai Rajagopalan
Two events set the stage for India-China strategic competition going underwater – one is the docking of China's submarine in Sri Lanka's Colombo port and the other is the loss of India's submarine INS Sindhurakshak in a major fire incident.. These and subsequent events showed that China is signalling its strategic intentions in the Indian Ocean via its submarines while the resident power is scrambling.
The claim by China that its submarines are deployed as part of anti-piracy operations in the Gulf of Aden has been refuted on the grounds of overmatching capability of these platforms and the timing when piracy is coming down.
Protection of sea lines of communication in the vast Indian Ocean region is in the interest of every state and therefore naval cooperation would be both economical and reassuring. Such an outlook is however not forthcoming from China. Rather it is undertaking unilateral actions without establishing proper communication with other navies in the region.
The submarine deployments can therefore be considered as geopolitical signalling of a rising China. First, the long range deployments showcase the capabilities of a blue water navy. The Indian and Pacific Oceans are the primary theatres of such deployments. Second, the timing of deployments showcases intent.
A Chinese submarine docking in Colombo coincided with the visit of Japan's Prime Minister Shinzo Abe to Sri Lanka. The docking in Karachi came on the heels of India's Prime Minister Modi's first official visit to China. It sent warships inside the U.S. territorial waters off Alaska when President Obama was visiting.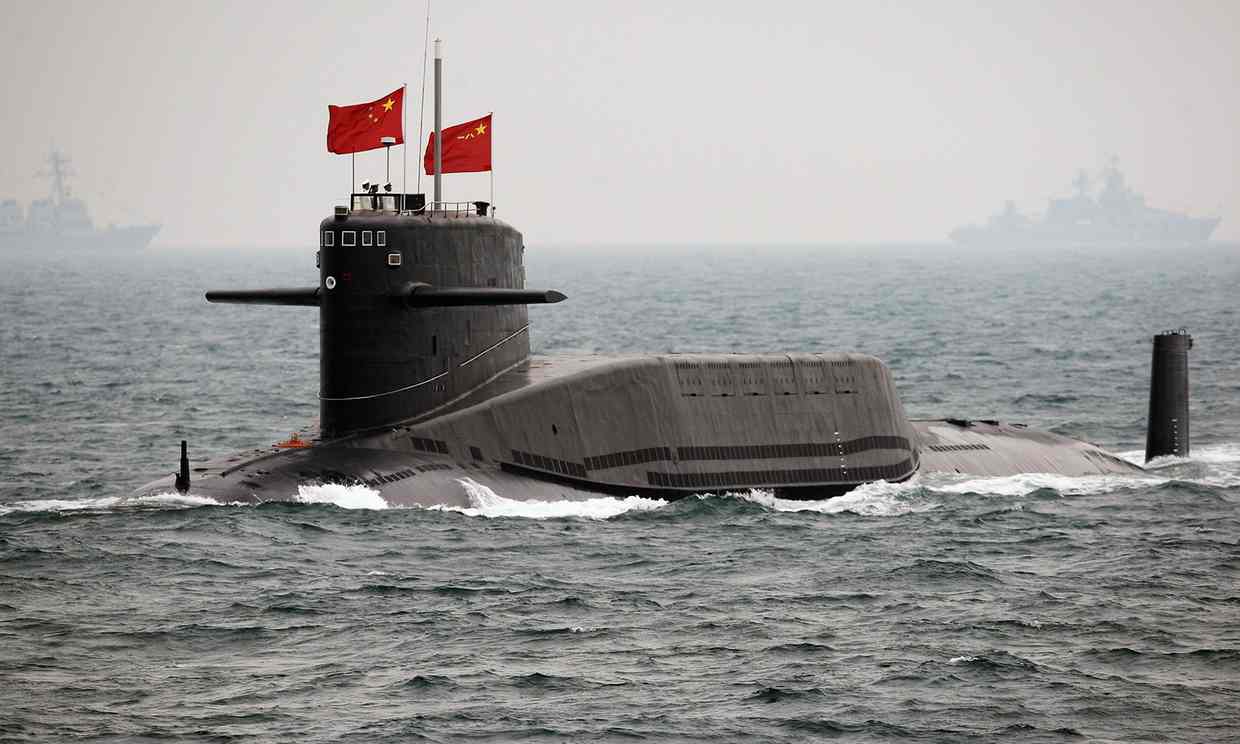 The intent behind these strategic signals cannot be missed. China consistently opposes any partnership between the navies of India, Japan, and the U.S. given their capacity to challenge its unlawful assertions in the East and South China Seas.
India's economic growth and influence in the international order are dependent on the reawakening of its maritime culture. Accordingly, it is taking a number of policy and investment actions in this direction.
The success of these initiatives is dependent on a peaceful and stable neighborhood along with a secure Indian Ocean region. China's presence and intentions in this region carried out through its submarine deployments signals the contrary. It even finalized a deal to sell eight submarines to Pakistan with little regard to India's sensitivities.
Considering these developments, India decided to augment its current underwater fleet of only 13 aging diesel-electric (SSK) submarines (nine of Soviet and four of German origin). These submarines constructed during the Cold War have already reached their replacement period. Commissioning new submarines into the force is critical at this juncture  as India's national interests expand and threats multiply across the Indian Ocean.
India therefore initiated Project 75 and Project 75(I) to strengthen its submarine arm. The Project 75 will deliver six SSK of French Scorpene design with the last two added with indigenously developed air-independent propulsion system (SSP). There is also a provision for adding three more platforms.
The Project 75(I) is follow-on to the Project 75 to build six advanced SSP submarines fitted with vertical launch systems to fire BrahMos supersonic cruise missiles and torpedo tubes. India is also designing six nuclear powered attack submarines.
The first of Project 75, INS Kalavari, is undergoing sea trails and is expected to be commissioned by 2016. The remaining five boats will be delivered by 2020. Unfortunately, the INS Kalavari will be commissioned without its main weapon, the torpedo, since the government decided against buying them from a company under investigation.
It will be quite some time before these projects mature and the submarine arm of the Indian navy operates at its full potential. The Project 75 itself is running almost four years behind schedule. Additional Poseidon P-8I anti-submarine warfare (ASW) aircraft can be acquired to fill the gap initially and to later form a three dimensional force to counter submarine threats.
The P-8I is the Indian variant of P-8A Poseidon operated by the U.S. Navy for long range maritime reconnaissance and ASW requirements. India contracted Boeing to build eight of these aircraft for the Indian Navy. Indeed, the first platform arrived in 2013 just as the Indian Ocean's subsurface started heating up.
Its speed, range and endurance enables India to mount rapid surveillance missions deep into the Indian Ocean. It was deployed recently for surveillance in the exclusive economic zone of Seychelles and had been pressed into action to hunt for Chinese submarines probing near the strategically located Andaman and Nicobar islands. The P-8I boasts advanced sensor and communication suites and is armed with missiles, torpedoes, and depth charges.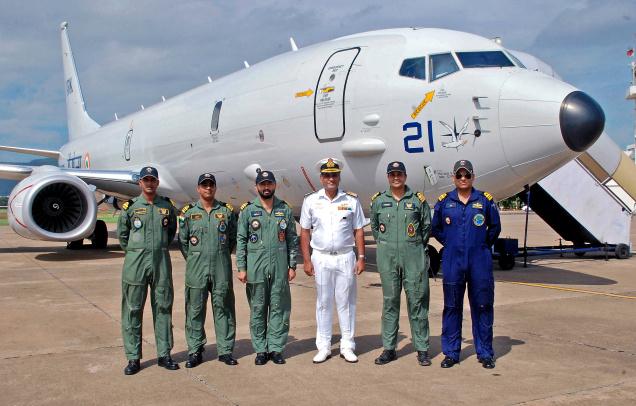 The P-8I is a key platform enabling interoperability with the U.S. Navy that shares India's concerns in the Indian Ocean. Both countries have decided to upgrade their defense relationship to include submarine tracking, communication, and ASW capabilities. The next joint naval exercise will see enhanced ASW practice.
India should also enhance its submarine interoperability with Vietnam, Indonesia, and Australia while  extending the scope of partnership beyond the Indian Ocean. Australia recently finalized an agreement with the French firm DCNS to deliver 12 submarines to replace its aging Collins class submarines. Vietnam and Indonesia are set to acquire six and at least two Russian Kilo submarines respectively.
India has already trained Vietnam's submariners and is in talks with Russia to establish Kilo class submarine maintenance and modernization infrastructure in the country. South East Asian countries are weary of China's intentions and are visibly frustrated with its use of force in the South China Sea (SCS). Vietnam is on the frontline while Indonesia is closely monitoring the situation but is also perturbed.
China's turning out of   large number of submarines each year and the associated basing facilities in Hainan and their proximity to SCS islands easily overwhelms other claimants and concerned parties in and beyond the region.
It is absolutely essential to exchange information for forming a joint operational picture of the undersea domain of the Indo-Pacific. Submarine interoperability between the concerned parties is critical to deter and defeat fast emerging threats. India should take advantage of its diplomatic and material capabilities to realize these objectives for the purpose of maintaining peace and stability in the region.
Vidya Sagar Reddy and Rajeswari Pillai Rajagopalan is a Research Assistant and Senior Fellow respectively at the Observer Research Foundation, New Delhi.
Featured Image: Indian Navy's first Scorpene submarine being launched in Mumbai, April 2015. Photo: Reuters.