As part of the Fourth Global International Studies Conference held in Frankfurt (Germany) 6-9 August 2014, a series of panels was organized on Maritime Securityscapes. One of the events was a roundtable on the future of the emerging, informal subdiscipline "Maritime Security Studies", a rapidly growing field of analysis and research. The participants were asked to provide their comments along four broad questions. The following is one participant's input to provide food for thought and a better understanding of maritime security as an academic field of interest and study.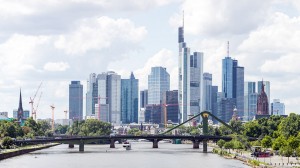 What are the most pressing and important questions that Maritime Security Studies (MSS) need to answer?
There are four immediate aspects to this, two of which are more inward-looking and two of which are more outward-directed. First, students of maritime security must better utilize the momentum of conditions that are in favor of the thrust of the field (e.g., the littoralization of security, the maritime [and indeed naval] dimensions of climate change, the hypothesis of the increasing utility of naval forces in future conflict scenarios, the recent publication of a cross-sectoral European Maritime Security Strategy, etc.). Second, maritime security scholars must consider, and learn to mitigate, condisations that are seemingly at odds with the thrust of the field (e.g., current land-centric conflicts, continental geopolitical and strategic thinking in policy-making circles, etc.).
Third, there must be a consistent evaluation of the contemporary relevance of maritime security, especially in light of what will come after "anti-piracy". The naval operations off the Horn of Africa have locked the theme of security at and from the sea in the minds of many policy-makers and analysts to the degree that maritime security is often seen as exclusively about counter-piracy. Naturally, this self-imposed limitation is neither desirable nor practical. Here, it is especially the strategic-minded researchers that have an obligation to make decision-makers aware of the broad security dimensions of the maritime sphere. While they cannot prevent the career of certain terms, they should at least attempt to manage it properly. Fourth, maritime security students must consider how policy-makers can be convinced that investments in maritime security capabilities and capacities at home and aboard is beneficial. This relates to the challenge of doing critical and pragmatic studies: traditional security studies are increasingly dominated and even overpowered by constructivist approaches.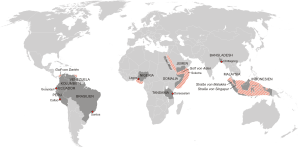 What issues should be prioritized? What are the top priorities?
As with many fields of study, the top three priorities are funding, funding, and funding. Beyond stating this obvious desire, there appears to be the need to sharpen arguments and understanding of the subject matter "Maritime Security". For example, in Germany, "maritime security" ("maritime Sicherheit") has become an all-encompassing term, meaing all kinds of things to all kinds of people. From a naval perspective, "maritime security" usually means just one set of missions among many others (for the U.S. Navy as laid out in the most recent U.S. Navy strategy "A Cooperative Strategy for 21st Century Seapower" from 2007; for the German Navy by default, i.e. the operational experience in counter-terrorism and anti-piracy operations since 2002/2008).
Disciples of the emerging field of study should also not forget to look at the field from a commercial and naval perspective. The defense industry, after all, is increasingly looking at littoral security and the emerging maritime safety and security missions, fishery surveillance, counter-piracy, drug interdiction, environmental protection, humanitarian aid, and SAR. Commercial shipping companies are increasingly looking at security in the littoral areas, the ports, and the choke point regions. This offers critical and pragmatic scholars an excellent starting point to link their academic work and insight with influence on actual events and developments.
Scholars should also consider to revive and revitalize the concepts of seapower/sea power in their institutional, function, and geographic dimensions (as British naval strategy dean Geoff Till reminded us once, sea power is something that certain states, or seapowers, have). In addition, it behooves to freshen up on the three uses of the sea for navies (developed by Ken Booth in 1977 and Eric Grove in 1990): diplomatic, constabulary, and military.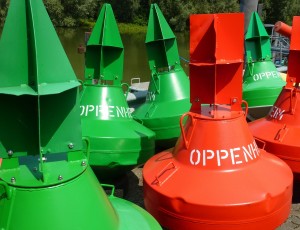 What are the convergences between academic and policy needs in maritime security? Are there shared gaps and how could these be addressed?
The effects of sea power and the policies that make and shape it must ultimately be felt ashore. The same goes for maritime security studies; there are inherent limits to bemoaning "sea blindness" again and again. Policy and maritime security studies both need a better understanding and appreciation of the value and virtue of naval power, and the opportunities of naval forces (presence, flexibility, versatiltiy, modularity, speed, crisis response, etc.). To that end, Maritime Security Studies disciples must learn to embrace navies (even if it means learning some dreaded military lingo and going to acronym hell and back). Navies, in turn, should learn to reach out to the academia and ask hard questions and demand sustainable answers and solutions. Whereas many navies are more about operations than about strategy, and policy-makers often confront a whole host of demands and pressures that keep them from thinking (and acting) strategically, the ultimate goal must be a closer linkage between naval officers, policy-makers, and maritime security students. Those in every field that reach out to the other two players must be identified, and the relationship could even be deepend by way of reserve duty in a navy for civilians and academic fellowships for naval officers).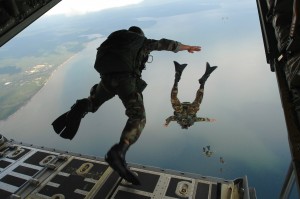 How can the new maritime security studies be strengthened? What institutions will we need to undertake research collaboratively?
From a German perspective, there isn't a single definitive center of gravity for maritime security (especially strategic) intellecutal thought, although there are a number of institutions that could collaboratively engage in maritime security studies (such as the Future Ocean cluster in Kiel, the Institute for Peace Research and Security Policy in Hamburg, and the University of the German Armed Forces).  Maritime Security Studies can only be strengthened in a comprehensive manner. Geramns love the comprehensive approach but too often quickly turn a blind eye toward the indispensable military component of that approach. This requires a mapping of institutions and actors who are into the subject. The Institute for Security Policy in Kiel, with its demonstrated experience in third-party research projects and maritime security and naval strategy expertise (one PhD completed in 2009, one to be completed this year, three more due between 2015 and 2018) would be another natural player. Last, but certainly not least, the Center for International Maritime Security itself could play a role.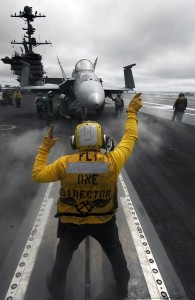 What are plausible next steps for Maritime Security Studies?
There should be a drive for greater institutionalization of the field through dedicated conferences, journals, university chairs, summer schools (one such event was recently organized in Greece), M.A. and PhD courses, etc. There could be a biennial maritime security studies conference – not unlike the McMullen Naval History Symposium in Annapolis, MD – that brings together experts and students from different fields (e.g., naval strategy, recent naval history, etc.). The subject at hand is interesting and exciting enough to explore more dimensions and collaboratively engage in visits on ships, war games and simulations, etc.). In the end, the goal must be to move from maritime case studies such as the dominating anti-piracy operations to the larger trends.
Sebastian Bruns is a Research Fellow at the University of Kiel's Institute for Political Science/Institute for Security Policy. He holds an M.A. in North American Studies (U of Bonn 2007). The views he presented in Frankfurt and here are his own.