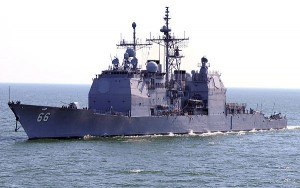 Third in our series on 3D printing.
The U.S. may not have much capability to launch humans into space these days, but in many other ways we are moving towards the sort of future envisioned in the likes of such sci-fi mainstays as Star Trek (if you are just joining this blog – I am in fact somewhat of a nerd). In our smartphones we have a close approximation to the series' tricorders and communicators, able translate, record data, communicate and scan items. Researchers are even developing the device's medical scanning functions as apps and add-ons. Elsewhere energy weapons and rail guns are taking shape in the labs of the U.S. military. Even the underlying science behind the series' most fantastic device of all – transporters, able to instantaneously transmit matter and people from one location to another thousands of miles away – may have been discovered with the recent breakthroughs in quantum entanglement. So it should come as no surprise that another of the series' future tech is already progressing through very real early stages of development, that of the replicator.
In this 3rd installment in our series on 3D printing – also known as additive manufacturing – I lay out my own thoughts on how this very real technology is impacting and will impact shipbuilding and design, particularly for the U.S. Navy.
"We're Gonna Need a Lighter Boat"
3D printing will revolutionize the way every piece of equipment for a navy is built, and this starts at the design stage with a focus on decreasing a ship's weight. First, the way parts can be created using 3D printing, building components as a whole rather than requiring further assembly later, allows designers to mimic the intricate internal structures found in nature to develop extremely strong parts while using lighter materials such as carbon fiber in place of steel. Second, components created a piece at a time in a traditional factory typically require additions like brackets and flanges for handling and for surfaces to bolt or weld the pieces together. Third, designers can create more rounded shapes for system components such as ducting and piping. This not only allows internal ship systems to operate more efficiently, as the rounded shapes are much more conducive to fluid flow than elbow-shaped pipes and ducts stamped out in a traditional factory, but again will decrease weight by eliminating unnecessary system volume. The Economist reports the Navy is already using "a number of printed parts such as air ducts" in F-18s for these very reasons.
As maritime professionals know, lighter does not mean weaker, but does mean faster. It also means cost savings from decreased fuel consumption, and increased operational range – less reliance on oilers and brief stops for fuel.
Heavy Metal Savings
3D printing can bring down costs in other ways. The material savings of additive manufacturing can be enormous. According to The Economist, while traditional manufacturers of parts requiring high-grade metals such as titanium for aircraft can see up to 90% of the costly material cut away and wasted, researchers at EADS show the use of titanium powder to print the parts uses only 10% of the raw material.
3D printers can similarly reduce the costs of creating prototypes in comparison with traditional methods, and because they can make the prototypes much more quickly they allow designers more time to experiment with models of everything from valve handles to hull forms.
After the printer is purchased or built, the cost to customize an item or completely switch production is primarily only the labor cost of the design change and the difference in the material. The potential savings are huge to customers such as shipbuilders and navies, where constant updates, upgrades, and requirement changes would otherwise lead to cost overruns.
I'll Take a Cruiser in Pink
Where does this lead us? In the short-term there will still be many high-volume, high-use parts that vary little and are cheaper to make using traditional methods. But as 3D printers replace assembly lines, ever more complicated 3D printers that can produce greater portions of a finished vessel or aircraft will make their mark on the fleets of the future. Sooner than you think shipyards' production halls may be transformed into large 3D printer complexes able to print the hull and major superstructure pieces, leveraging the ability to create highly complex internal structures and designs to bring down weight and cost.
As most of the ship design and production is nowadays done by defense contractors, sailors may be less aware of these impacts of 3D printing on their experience at sea. In the next post in our series, I respond to Matt Hipple's and take a look at the much more direct impacts of 3D printing on life at sea, including the potential to shift supply and production from ashore to afloat.
Photo: US Navy