By Michael A. Milburn
As the U.S. Coast Guard Law Enforcement Boarding Team prepares to board a commercial tanker suspected of trafficking narcotics, the Combat Information Center operator monitors the situation intently. Sitting just behind the operator is the Commanding Officer, who is watching the full tactical situation as it develops and waiting for the opportune time to direct a Right of Visit boarding to determine the vessel's nationality. Three thousand miles away, the Coast Guard Eleventh District Commander anxiously watches the live video feed to determine in real-time if his team pinpointed the correct vessel of interest. The Boarding Officer signals to his team that embarkation is approved. Immediately, six Coastguardsmen enter the ship and sweep the inside hull and topside. For the first time in history, a boarding team is relaying what they see, without saying a word. Two members discover an undocumented shipping container on the manifest and head in the direction marked. One team member discovers packages wrapped in similar fashion of known traffickers. All eyes watching the video cheer in triumph.
Keeping Current with Technology and the Community
The proliferation of advanced technology in the last decade, coupled with a renaissance  in electronic sensors, has amplified the situational awareness and effectiveness of command ships, command posts and combatant commanders tenfold. Despite these sophisticated tools, however, decision makers continue to wait in silence for minutes that feel like decades, all in hopes of receiving confirmation that the target is indeed of interest, carrying illicit narcotics, or smuggling illegal immigrants. What if they were able to see in real-time, though? What if the operation could unfold right before their very eyes? Hollywood exemplifies this notion in every secret agent movie and clandestine operation film. From society's perspective, we have come to believe that this is the standard for all military operations. Although this may be a reality for some specialized subdivisions, it is not entirely true for the vast majority of operational units.  The filming of Osama Bin Laden's death demonstrated to the world that U.S. Special Forces have the ability to relay live video feeds during their operations back to command posts, providing Situational Awareness (SA) for optimal information gathering and sharing for analysis, as well as real-time decision making to the commander[i]. More importantly, it provides the commander additional sets of eyes (staff) to help inform his or her decision. While the team is trained to enter, sweep, and detain the threat, a set of analysts can provide insight back to the team in real time. Notably, this is where the blended concept of communications and video feeds come into play. A concept that is nothing new for the Department of Defense (DoD)[ii], but an innovative concept to integrate into high-risk law enforcement evolutions for the U.S. Coast Guard. Relevantly, the Posse Comitatus Act [iii] and military policy strictly prohibit DoD personnel from directly engaging in law enforcement activities. In turn, the Coast Guard was designated the lead agency for the interdiction and apprehension of illegal drug traffickers on the high seas.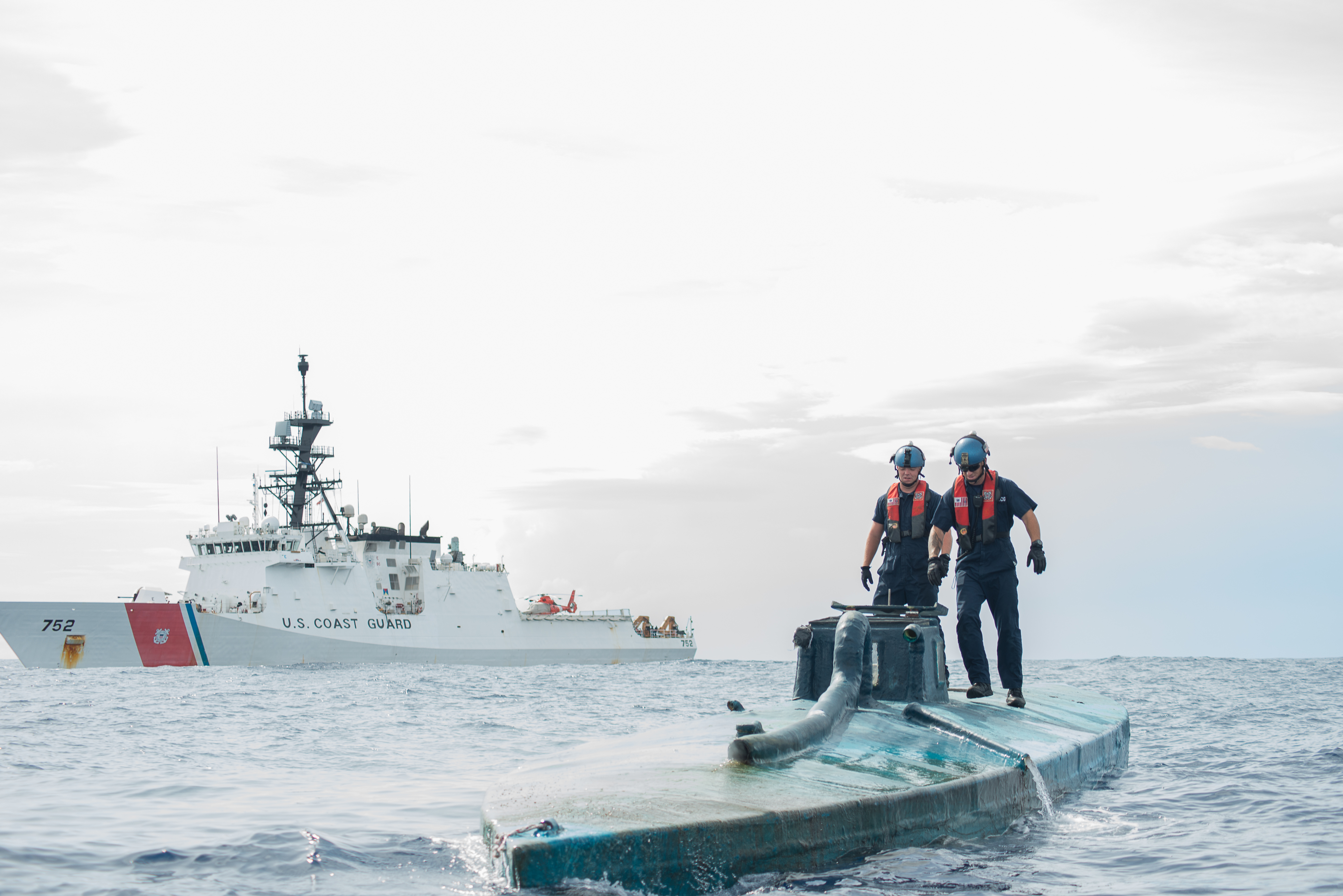 On an average day, the U.S. Coast Guard screens about 360 merchant vessels for potential security threats prior to arrival in U.S. ports, seizes 874 pounds of cocaine and 214 pounds of marijuana, interdicts 17 illegal migrants, conducts 24 security boardings in and around U.S. ports, executes 14 fisheries conservation boardings, and lastly, completes 26 safety examinations on foreign vessels[iv]. For as long as the Coast Guard has been conducting law enforcement missions, it has relied upon two primary principles : Communication and Accountability. In terms of communication, boarding teams are able to portray on-scene conditions to the operational commander via words. The commander must then visualize the mission by painting a portrait of it in his or her head. Secondly, accountability provides a detailed account of what happened and normally documented in the form of After Action Reports or Situation Reports. There are two significant and inherent risks present in every boarding situation – people and vessels. In any given situation, there are myriad factors the boarding team must take into account; however, what if the team missed a critical element because it simply was focused on the threat and not familiar with the associated information? Filling that gap, the law enforcement exploitation team onboard the unit, also known as the "snoopie team," documents as much vital information as possible as it receives photography and video from the boarding team on-scene. In turn, this enables the boarding team to collectively build a complete case file on the apprehended suspects, which is critical during the prosecution phase.
Moving Ahead Without Borders
Imagine if snoopie teams could watch live video feed and relay information back to the intelligence community for real-time assessment. This would allow boarding teams to shift their focus from being an information relay to actually executing the boarding. In addition to saving time and energy, the intelligence community could now assist with building the case package from a remote location, which inarguably would result in better overall case packages. Prosecution and approval for boardings or seizures becomes nearly instantaneous as well, without any latency stemming from sluggish relays through the various layers of the law enforcement hierarchy. Case packages have fewer chances of missing critical information, and from a legal standpoint, cases have fewer chances of being dismissed in court due to evidence. Further, case packages are now synced between the district, joint commander, and the unit itself.   A Commanding Officer's worst fear is a member of his or her team being ambushed or injured. While this situation is rare, there is  potential it could occur, which normally causes a change in tactics, procedures, or policy. Live video feeds have proven themselves useful and convenient for the military, and it is time for the Coast Guard to embrace it. They say a picture is worth a thousand words – if that is the case, what then is a video worth?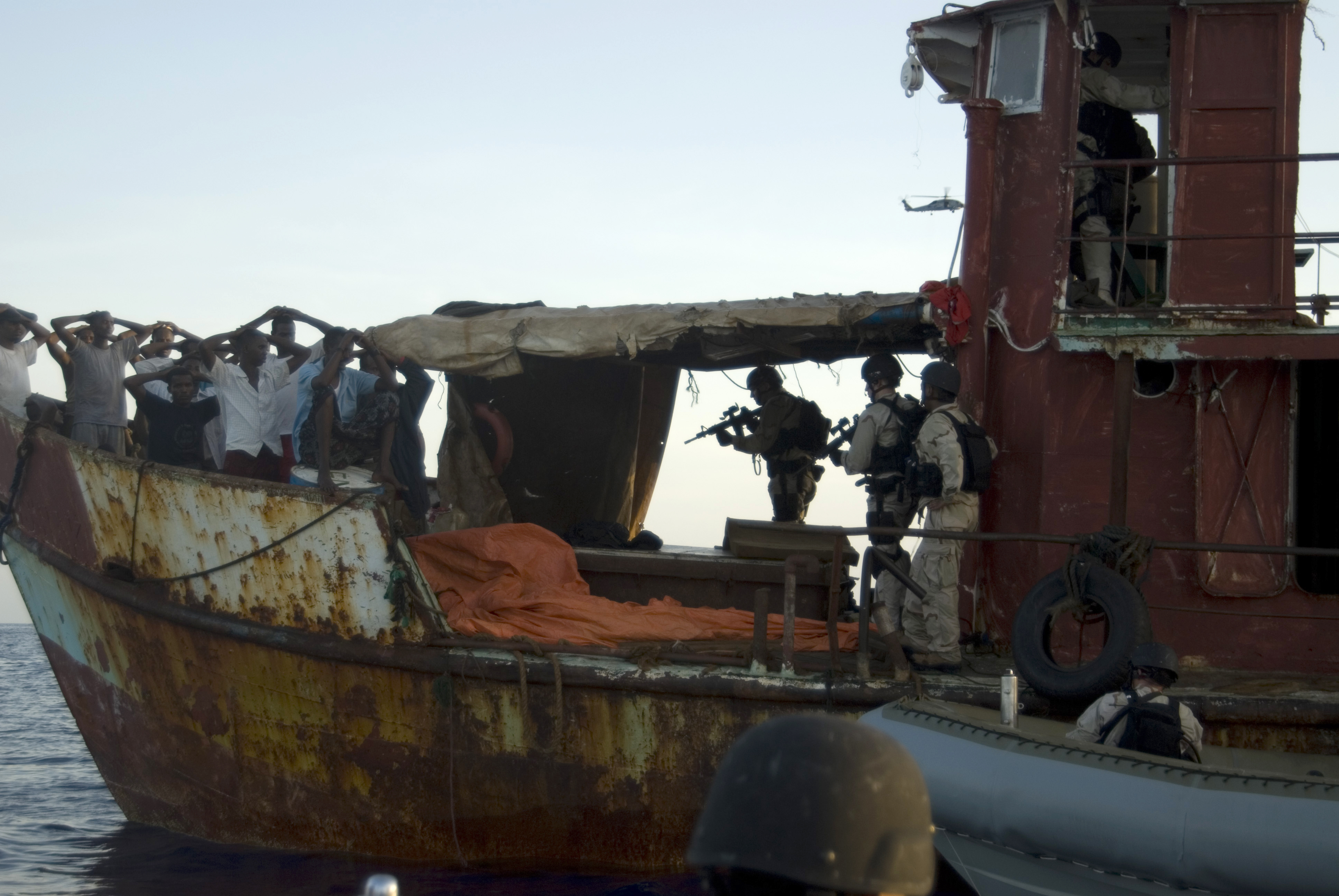 As the Coast Guard continues to follow the ever-evolving "cat and mouse game" between the U.S Government and transnational narcotics traffickers, they will have an endless need to position themselves ahead of the curve. While the Coast Guard remains intently focused on the war on drugs and its essential "Western Hemisphere Strategy," there are needs not outlined in the strategy that would follow them world-wide[v]. Such a system could pave the way for adaptation of live-video feeds onto current airborne platforms and future UAV and cutter programs, presenting a worldwide capability where any District or Area Commander has the  full view and a complete operational picture when desired.
One of the many benefits of live video feed is improved training.  All professional sports teams "watch the tape" to better prepare for the next game. Similarly, boarding videos would provide the boarding team and trainees the ability to evaluate and critique their own performance in order to improve future evolutions. The days of "standard boardings" or training would be a thing of the past. Boarding teams on the frontline would now have the upper-hand and the opportunity to train and develop new techniques and tactics to better counter transnational narcotics trafficking and potential terrorist attacks. MSST and MSRT units training can relay the scenario back "live" to a control room where both trainers and decision makers can play through any scenario. Imagine taking a video feed from a high risk boarding today and streaming it to every boarding team tomorrow – the training benefit would be immeasurable.
A New World of Opportunity Awaits
Not only are members streamlining the safety and security process, but they are devising new reasons to challenge existing policy and improve it with lessons learned observed firsthand.  The motto, "Time Is of the Essence," comes to mind time and again. Current tactics have teams using GoPros for boardings, which creates a review delay back onboard and throughout the chain of command. In this case, latency is a major concern. Imagine your team is granted five minutes to conduct a quick search.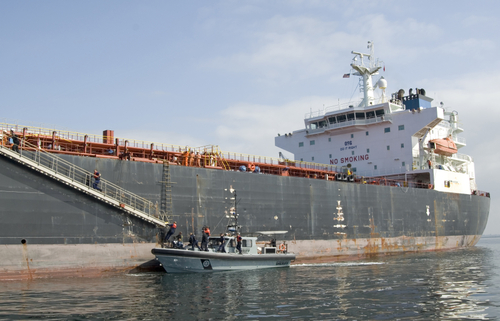 Admittedly, this may sound like fiction from a Hollywood movie, but it could be reality as early as tomorrow. Challenges will always present themselves (i.e., system integration, funding, legalities etc.), however, when the idea of live tactical video was presented to actual boarding team members, they were enthused and optimistic. Their reasons for wanting live tactical video were for enhanced situational awareness, improved focus on the actual boarding itself, and an improved flow of information up the chain of command.  As mentioned, there are always limitations and risks vs. gains ranging from use in operations and policy, up to the program level. Fortunately, proven systems exist today i.e. the Harris "Tactical Video System,"[vi] and require minimal testing and integration from the Coast Guard. These systems are the stepping stones needed for a 21st century Coast Guard operating in a multifaceted environment.  As the Coast Guard confronts counterintelligence and aggressive, evolving enemies, it must be optimally prepared to respond to any situation. By implementing an enhanced reconnaissance tool, the Coast Guard will be better suited to perform its missions and better protect the citizens of the United States.
Petty Officer Michael A. Milburn is a career cuttermen, with nearly 7 years of  experience aboard four different cutters, including commissioning two National Security Cutters. Petty Officer Milburn's awards include the CG Achievement Medal, CG Commandant Letter of Commendation, two Coast Guard Unit Commendations, three Coast Guard Meritorious Unit Commendations and three Coast Guard Meritorious Team Commendations. He is currently enrolled in American Military University to pursue his Bachelor of Arts in Cyber Security.
[i] http://www.cnn.com/2011/TECH/web/05/02/bin.laden.video/
http://techland.time.com/2011/05/04/how-did-seal-team-6-feed-live-video-of-the-raid-to-obama/
[ii] http://www.streamingmedia.com/Articles/Editorial/Featured-Articles/Video-in-the-War-Zone-The-Current-State-of-Military-Streaming-101310.aspx
[iii] https://en.wikipedia.org/wiki/Posse_Comitatus_Act#Exclusion_applicable_to_U.S._Coast_Guard
[iv] https://www.uscg.mil/budget/average_day.asp
[v] http://www.uscg.mil/seniorleadership/docs/uscg_whem_2014.pdf
[vi] http://rf.harris.com/media/CSVehicle108B_tcm26-18150.pdf