By Alex Calvo
Introduction
Ever since its conception, the UK's sea-based deterrent Trident has prompted a measure of controversy. This includes, among others, the wider question of nuclear armament, the system's opportunity cost (in this context, the weapons or other security and defence assets the UK stops buying or producing in order to pay for Trident) the indirect impact on the conventional defence budget, and the British "minimal" nuclear posture and doctrine. Trident has also been part of debates such as the UK's place in the world, her relationship with the EU, and the "special relationship" with the US, while featuring strongly in the 2014 Scottish referendum. While the Conservative victory in the last election featured a "manifesto that included a commitment to build four new ballistic missile submarines … replacing the Vanguard submarines that come out of service from the early 2030s," as stressed by British Defence Secretary Michael Fallon, the debate is still likely to continue, boosted by both political and technological factors. The purpose of this four-part series is to outline the most important terms of the debate, in a language accessible to non-specialists, providing a short yet comprehensive look at the matter. An effort has been made to sum up the different views on this issue, and to present alternatives.
In the first installment in the series, we review some key concepts in nuclear strategy theory and look at the basic characteristics of the Trident system, which provides sea-based, national, and minimum deterrence. We then examine the costs involved, what is meant by "extending Trident," and discuss the continued relevance of nuclear deterrence. This first part concludes with a look at the gap between the UK's nuclear and conventional postures.
Preliminary Considerations
The basis of nuclear deterrence is the belief that a country equipped with nuclear weapons will not be attacked by another nuclear power because this would result in an exchange and the resulting destruction of both countries. As a result, a "balance of terror" is achieved, whereby nobody uses this kind of weapon, which nevertheless, in spite of being "unusable," plays a key role in the national security of nuclear powers. The concept of nuclear "mutual deterrence" quickly gained currency as soon as the US nuclear monopoly was breached in 1949, with the Soviet Union's maiden nuclear test, and became one of the defining characteristics of the Cold War. It is also known as MAD ("mutually assured destruction.")
It is important to stress two aspects of mutual deterrence:
1. A key condition is the invulnerability of both nuclear deterrents. If there is no way country A can destroy the nuclear weapons of country B, and vice versa, then none will have an incentive to use them, since it would inevitably result in the attacker's destruction. This would happen, no matter who attacked first, the end result being the same. Attacking first only means dying a bit later. Thus, this acts as a stabilizer at times of crisis, since there is no incentive to strike first in order not to lose one's nuclear deterrent, there is thus no "use them or lose them" factor. This explains why, during the Cold War, the two superpowers agreed to limit work on anti-missile defences, signing the 1972 ABM (Anti-Ballistic Missile) Treaty. While it may seem counterintuitive, by agreeing to have their cities remain vulnerable to a nuclear strike, they considered to be favouring stability. A working missile shield may have tempted its owner into believing that a nuclear war was "winnable," one of the reasons for continued Russian hostility in this area. This need to guarantee the invulnerability of one's nuclear forces also explains the drive to develop sea-based deterrents in the form of submarines equipped with nuclear missiles. Since it is very difficult to detect a submarine, it is expected to survive an attack, thus removing any incentive for the enemy to strike first in the hope of destroying one's nuclear missiles. Again, like in the case of the ballistic missile defence ban, this was considered to contribute to stability, reducing the risk of nuclear war.
2. The possession of nuclear weapons by two powers, under the above circumstances (vulnerability of their population and invulnerability of the weapons themselves) meant, according to the theory, that nuclear war would not take place. Proponents of nuclear deterrence cite the Cold War as evidence for this. However, neither the theory nor actual historical evidence excluded the possibility of conventional or asymmetrical war (in this series, we will understand "asymmetric warfare" in a broad sense of the term, including terrorism, insurgency, non-lethal use of force, and the currently very much en vogue "mixed war" or "hybrid warfare"). Indeed, the Cold War did not feature any nuclear exchange, but many conventional conflicts took place, involving proxies and sometimes one of the superpowers as well, in addition to myriad instances of terrorism and insurgency. Concerning the relationship between nuclear and conventional weapons, some countries have issued a guarantee that the former would not be used against a non-nuclear enemy, but not all have, and even where a formal guarantee exists, some observers doubt a nuclear-weapons state would renounce using them if its very existence or essential national interest was at stake.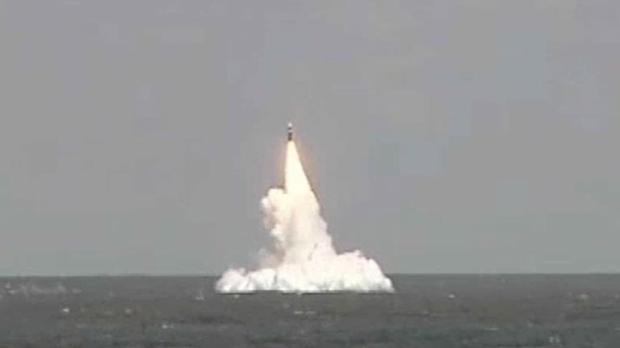 Right from the beginning it was clear that nuclear weapons would have a major impact on warfighting, and the British nuclear program and the later US Manhattan Project were fueled by fears that Nazi Germany may be more advanced in this field. Nuclear weapons were controversial even before they were first used, with some of the nuclear scientists involved making a last-minute attempt to employ a device for a "demonstration" in the hope Imperial Japan would surrender without the need for the mass destruction of civilian lives. Later years saw campaigns against nuclear weapons, often wider and including a blanket opposition to civil nuclear power, while some countries made desperate efforts to secure their own deterrent, and others signing the Non-Proliferation Treaty (NPT) as non-nuclear weapons states in exchange for some sort of guarantee by an accepted nuclear power that the latter would use, if necessary, its own nuclear weapons to defend them. This practice, known as "extended deterrence," should not be forgotten, since it is doubtful that without it so many countries would have accepted the NPT. This division of countries into two leagues, only one of which was allowed to own nuclear weapons according to international law, was bitterly denounced by India, which branded it as "Nuclear Apartheid." Other established nuclear powers kept insisting that "non-proliferation," the policy of restricting the spread of nuclear weapons to other countries, was conducive to stability. One may note a certain contradiction between the concepts of deterrence and non-proliferation, whose relationship is complex. In recent years New Delhi has signed a number of agreements with the US and other countries, the International Atomic Energy Agency, and the Nuclear Suppliers Group, so that we can now say India is a "de facto" recognized nuclear weapons state outside the NPT.
Trident: The Basics
In a few words, Trident is a sea-based national minimum nuclear deterrent.
Sea-based because it consists of four Vanguard-class submarines equipped with nuclear missiles. As explained above, submarines are considered to be very difficult to detect and destroy, making them the ideal platform for deterrence, since an aggressor managing to destroy UK population centers could expect swift retaliation in kind. To achieve this, it is necessary to always have at least one submarine on patrol (known as CASD, "Continuous At Sea Deterrence"), with four widely considered to be the minimum number of boats needed to achieve this. Otherwise, an aggressor aware of a window of vulnerability, with no submarines on patrol, may choose to strike at that particular time. This minimum number means that it is not really possible to cut the cost of the program by reducing the number of units deployed, since below this minimum the key objective of one submarine in patrol at all times would no longer be achievable. It should also be stressed that there is no absolute guarantee that a submarine is invulnerable, since technological developments may enable an enemy to track and destroy or otherwise neutralize them. In part three of our series we will discuss cyberwarfare and submarine drones, whose potential impact on Trident has been discussed over the last few months. It is also necessary to take into account that, while four is widely considered to suffice for the purposes of nuclear deterrence, this number comes from statistical studies and past experience, but does not amount to any iron-clad guarantee in the face of possible trouble from, among others, damage, malfunction, or cyber attacks.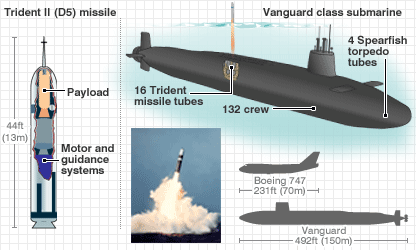 National, since it is owned and operated by Her Majesty's Government, being under national command. It must be noted though, as discussed later, that the technology employed is not exclusively British, being dependent to a considerable extent on the United States. The missiles are American, the submarines and warheads British. Second, British nuclear doctrine does not exclude the possibility of employing Trident to protect NATO Allies. The UK's 2010 Strategic Defence and Security Review states that "The UK has long been clear that we would only consider using our nuclear weapons in extreme circumstances of self-defence, including the defence of our NATO Allies, and we remain deliberately ambiguous about precisely when, how and at what scale we would contemplate their use."
Minimum, for a number of reasons. First, because it only features submarines, one of the legs of a possible "Nuclear Triad," the others being land-based missiles and aircraft-dropped bombs. Second, because the number of submarines is the smallest compatible with a continued patrol capability. Third, because these submarines only carry a fraction of the missiles and warheads they are capable of delivering (8 and 40 respectively, instead of 16 and 192 originally envisaged). Fourth, because British nuclear doctrine, while not going as far as ruling out, for example, a first nuclear strike, or an attack against a non-nuclear country, seeks to considerably restrict the scenarios in which atomic weapons may be employed. This is clear for example in the section on "Five Enduring Principles" in the 2006 white paper titled "The Future of the United Kingdom's Nuclear Deterrent." The 2006 white paper states that "the UK will retain only the minimum amount of destructive power required to achieve our deterrence objectives."
Trident can thus be seen as a compromise solution between, on the one hand, the perceived need for a nuclear deterrent, and on the other the wish to minimize its scope. This does not mean that it results from a simplistic calculation, since many other factors may have influenced the choice including inter-service considerations and relations with the US, just to mention two, and to be discussed later.
How Much Does Trident Cost?
Given that a key aspect of the debate is financial, it is necessary to bear in mind how much money we are talking about, both concerning the existing Trident system, and the possible replacement of its submarines. In 2012 the Secretary of State for Defence replied to two parliamentary questions covering these issues, saying that "As stated in the White Paper, The Future of the United Kingdom's Nuclear Deterrent (Cm 6994) published in December 2006, we expect that once the new successor nuclear deterrent submarine comes into service, the in-service costs of the UK's nuclear deterrent, which will include Atomic Weapons Establishment's costs, will be similar to today (around 5% to 6% of the defence budget)" and, concerning the estimate for "the cost of design and build for a replacement continuous at-sea nuclear deterrent system" that "current forecast costs, including planned Submarine Enterprise Performance Programme efficiency measures, indicate that we remain within the 2006 White Paper estimates of £11 billion to £14 billion (at 2006-07 prices) for the Successor platform costs (assuming a four boat fleet)."
With regard to the cost of the new submarines, the then coalition government officially confirmed in 2011 the 2006 estimate by the previous Labour administration. In present-day pounds, it would be "£20 billion to £25 billion at out-turn" according to then Secretary of State for Defence Liam Fox, who added "Between now and main gate [in 2016] we expect to spend about 15% of the total value of the programme. That is entirely consistent with defence procurement guidance. The cost of long lead items is expected to amount to about £500 million." As is generally the case with defence procurement, it may be difficult to provide accurate cost estimates given possible overruns, unexpected contingencies, and evolving technological and doctrinal changes. The long life span makes any calculation even more difficult, with London-based think-tank RUSI noting that "estimating total costs for a programme which will last beyond 2050 is a highly speculative exercise." What seems clear is that the sums involved are substantive, yet within the means of the UK. Thus, although cost may be used by detractors of the program or of nuclear deterrence in general, what matters the most from a defence policy perspective is first whether a more economic alternative may be found to provide the UK with an equivalent nuclear deterrent, and second the opportunity cost of Trident for conventional defence. Both will be covered later in our four-part series.
We should also note that in assessing the cost of alternatives to Trident, the schedule to replace the existing submarines must be taken into account. This means that some alternatives that may seem cheaper are no longer so when the time to develop them is taken into account. The Trident Alternatives Review admits that "The costs of delivering an alternative system could theoretically have been cheaper than procuring a like-for-like renewal of Trident" but adds "were it not for timing and the fact that the UK deterrent infrastructure is finely tuned to support a submarine-based Trident system. In particular, the time it would take to develop a new warhead (itself a costly and high risk exercise) is judged to be longer than the current Vanguard-class submarines can safely be operated." Also relevant is the fact that, as noted by think-tank BASIC, "Replacement of the submarines is already underway in several respects,"
What do we mean by "extending" Trident?
We should briefly note that the decision to be taken by the current parliament does not, strictly speaking, directly involve the Trident missiles or their warheads but the Vanguard class submarines carrying them. As noted by an observer, "The same Trident 2 D5 missiles currently in service will continue to be used at least out to 2042, so it is most definitely not a matter of replacing Trident. The warheads are also good out to 2032 at least, as they are subject to a life extension programme which brings them to MK4A standard" but "The four Vanguard submarines, on the other hand, can no longer be life extended safely and effectively. Their useful life has already been stretched and the first of the class is now due to soldier on until 2028, but it is assessed that extending further is not desirable."
Nuclear Deterrence: Still Needed?
The first question to answer when considering the future of Trident is whether the concept of nuclear deterrence is still current or has become obsolete. A second question is whether a country needs to be a nuclear weapons state in order to be a top diplomatic power. Third, we have the relationship between nuclear and non-nuclear defence, and more precisely whether nuclear weapons are necessary to wage conventional or asymmetric war.
As discussed later, an affirmative answer to these questions does not automatically mean we should support Trident, since other nuclear alternatives exist, but should we answer them in the negative then it would be logical to defend Trident's end.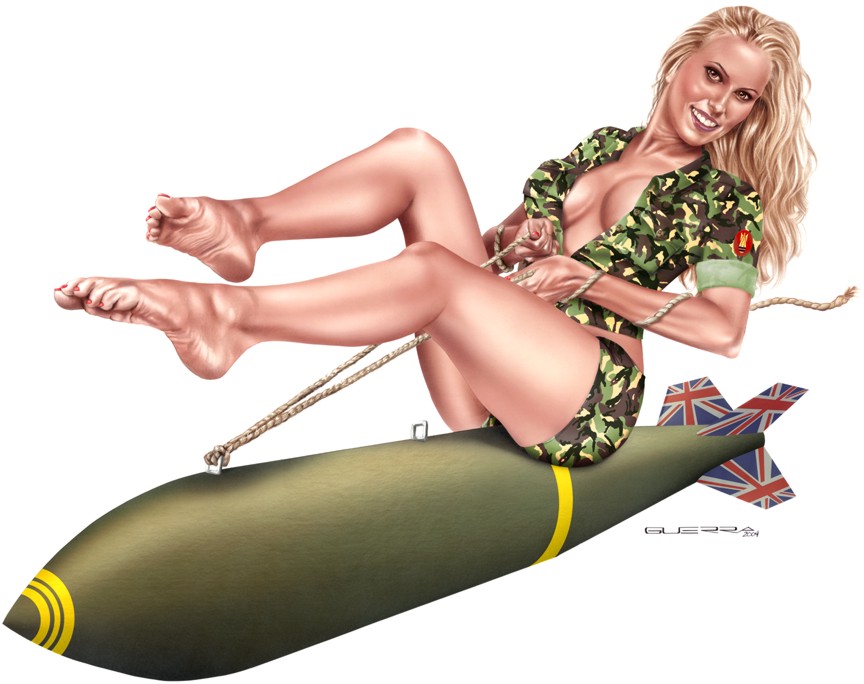 With regard to the first question, as long as other powers sport their own nuclear forces, and even more so if tensions or significant conflicts persist with some such powers, it is difficult to avoid the conclusion that it is indeed necessary for the UK to retain her own nuclear deterrent. Terminating it would mean that the country may become the victim of nuclear blackmail. It is true that the UK may seek to rely on extended deterrence (also known as the "nuclear umbrella") by the United States, but this would mean outsourcing national security, with the corresponding loss of power and influence on the one hand, and the risk that American authorities may not be ready (or may be perceived by a potential aggressor as not being ready) to risk American lives to preserve British ones. Some observers in Japan, which relies on US extended deterrence, have often posed the question whether America would be willing to "trade LA for Tokyo," and as noted by a Congressional Research Service paper "Since the threat of nuclear attack developed during the Cold War, Japan has been included under the U.S. 'nuclear umbrella,' although some ambiguity exists about whether the United States is committed to respond with nuclear weapons in the event of a nuclear attack on Japan." A similar question could be asked with regard to London, Manchester, or Birmingham.
Furthermore, it should be noted from a financial and industrial perspective that relying on extended deterrence may also directly or indirectly lead to the UK shouldering part of the cost of providing that protection, without the industrial benefits from having a national system. This may be another consideration against the nuclear umbrella as opposed to an independent deterrent.
It must be noted, though, that some observers doubt the value of a nuclear deterrent, and furthermore point at recent history as evidence that money should best be spent elsewhere. For example, writing for RUSI, Hugh Beach argues that "It cannot be shown that by virtue of its UK nuclear arsenal, Britain has been able to take any action vis-à-vis another country that it could not otherwise have undertaken, nor prevented action by any other country that it could not otherwise have prevented. British nuclear weapons did not deter Argentina from attempting to annex the Falkland Islands in 1982," a line of thought that he extends to other nuclear powers.
The Gap between the UK's Nuclear and Conventional Posture
In connection with the above, we should mention that, as noted by RUSI's Malcolm Chalmers, British conventional and nuclear defence policy may be seen as out of step. The former is based on the assumption that no state conflict involving the homeland is foreseeable, whereas the latter is posited on the opposite assumption. Chalmers wrote "Discussion of options for conventional capability in the Strategic Defence and Security Review (SDSR) is based on the assumption that the UK homeland does not face a significant threat of attack by other states. Nor, it is assumed, could one emerge without an extended period of strategic warning. While the UK plans to maintain and improve capabilities for a range of national tasks, including strategic intelligence, counter-terrorism, counter-cyber, and defence of dependent territories, these tasks do not include defence of the UK against military attack by other states. The main focus of conventional force planning, accordingly, is now on the appropriate size and shape of the UK's contribution to collective capabilities for intervention and stabilisation in other parts of the world. By contrast, the commitment to maintain a nuclear-armed missile submarine on patrol at all times (i.e., CASD) has remained largely unchanged since the 1960s, when a surprise attack on Western Europe by the Soviet Union was a central driver for UK force planning." Although this different posture is clearly in place and can be observed in the respective doctrinal documents, we should be careful before reaching any rushed conclusions. We should also be careful before imagining that the solution to the Trident debate is to put nuclear policy in line with conventional doctrine and forego or downgrade the British deterrent. Possibly because it is conventional doctrine that needs an in-depth review in a more realistic direction. Second, because there may not be, as discussed later, a gulf between conventional and non-conventional defence, but rather a continuous spectrum. In other words, any cuts in nuclear capabilities or credibility may have a negative impact on conventional deterrence and the ability to wage conventional, unconventional, and hybrid war.
In our second part, we shall first examine the impact of nuclear weapons on a country's hard and soft power, and then proceed to discuss "Hybrid warfare" under a nuclear umbrella. While this term has become a buzzword, it is often examined without taking into account its non-conventional dimension, thus failing to capture its complexity. We shall also cover Trident's opportunity cost and, as some opponents argue, whether it may constitute an obstacle for British conventional rearmament. This second installment concludes with a look at the connection between Trident and, on the one hand, the "special relationship" between London and Washington, and, on the other, the UK's place within the European Union, the subject of a referendum on 23 June.
Alex Calvo, a guest professor at Nagoya University, Japan, focuses on security and defense policy, international law, and military history in the Indian-Pacific Ocean Region. He tweets at Alex__Calvo and his papers can be found here. Previous work on British nuclear policy includes A. Calvo and O. Olsen, "Defending the Falklands: A role for nuclear weapons?" Strife Blog, 29 July 2014, available here.