There's been a fair bit of reporting regarding U.S. Chief of Naval Operations Admiral Greenert's supposed remarks that Malaysia was offering a base in East Malaysia for deploying US Navy P-8s. Despite the U.S. Navy clarifying his remarks and saying they've been taken out of a context, the "base offer" seems too good a story for the U.S. media to pass on. Unfortunately many of the reports miss the dynamics of how U.S.-Malaysia military cooperation actually works, as to anyone familiar with such the notion of Malaysia allowing the United States to regularly stage surveillance missions out of its airbases is fairly laughable.
The fact is, except under the ambit of the Five Power Defence Arrangement, every military cooperation activity by Malaysia with a foreign country is agreed to on a case-by-case basis. So the United States would have to ask for approval for, at a minimum, every deployment with no guarantee that Malaysia will approve. It might be hard for those outside the military-defence circle here to accept but military cooperation activities between Malaysia and other countries can often ad-hoc based on opportunities provided by a deployment that takes place close to or in the vicinity of Malaysia. For instance, last year when the U.S.S. Boxer was transiting through the Malacca Straits with no engagement activity or exercises with Malaysia planned, the United States then decided to offer to fly Malaysian military and defence officials via V-22 Ospreys to the ship to see U.S. Marines capabilities onboard and engage in briefings and discussions, an offer which was then accepted. Similarly in June last year, when the French LPD F.N.S. Tonnerre was on a deployment tour in the region, France put in a request to Malaysia's Joint Force Headquarters (JFHQ) for an amphibious landing exercise but JFHQ declined, saying it was tied up with the ongoing CARAT 2013 exercise with the United States but referred the French to the Malaysian Army Headquarters who could accommodate the request.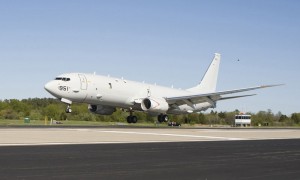 These two examples illustrate that Malaysia's military cooperation activities with other countries are often on an as-and-when basis, rather than occurring as part of a highly formalized arrangement. As Malaysia wishes to preserve its ambit of neutrality, any activity has to be offered in such a manner so that Malaysia can decide whether to allow it based on such criteria and whether the timing is suitable – requests to do something during the fasting month of Ramadan or the Eid Fitri celebration period for instance are typically going to be denied.
Indeed at the Asian Naval Warfare Conference in Kuala Lumpur on September 10, which was open to the media although very little media showed up, Vice Adm. Robert Thomas, Commander U.S. 7th Fleet, directly addressed the matter:
"There's no formal treaty with respect to Malaysia as far as military operations. In fact, we conduct operations with the Malaysian military on a case-by-case basis, when permission is granted. We have a lot of subject matter exchanges including in the maritime patrol reconnaissance aircraft area so we're doing more and more work in that regard, but that is not a formal policy document that says 'hey, this is what we're going to do and this is when we're going to do it,' this is really Admiral Kamarul [Vice Admiral Kamarulzaman, Deputy Royal Malaysian Navy (RMN) Chief who was the senior RMN officer at the conference] and Robert Thomas saying, 'hey what about this,' and 'can we get diplomatic clearance and permission to go work these exercises and this training.'"
And it's not as if P-8s, or for that matter P-3 Orions, have not flown in and out of RMAF bases in the past in East Malaysia. Check out any Malaysian planespotting forum and you'll see plenty of evidence, all related to cooperation activity and exercises between Malaysia and the United States. Part of the reason the United States is keen to have the P-8 Poseidon go to Malaysia is to highlight its capabilities to the Malaysian military given that Malaysia has long had an outstanding requirement for a long-range maritime patrol aircraft, and the P-8 could fill it.
Which raises another point, the ready assumption that anything to do with U.S. surveillance aircraft in East Malaysia has to be in regard to China. The fact is that Malaysia also has concerns on the state of security on the east coast of the state of Sabah in East Malaysia, which since last year's incursion by Sulu separatists has also been plagued by cross-border kidnappings by various groups from the Philippines so a P-8 or P-3 going to East Malaysia may not necessarily be doing surveillance in an area where China operates. It's not surprising that when the United States offers a chance for Malaysian personnel to fly aboard and see the P-8's capabilities, Malaysia would opt to use the familiarization flight to gauge how it performs in an area where the country expects to do the bulk of its maritime surveillance mission.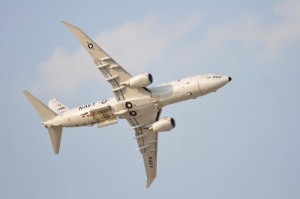 Still, for some in the media it makes a nice story to say that Malaysia is offering the United States a base to stage P-8 flights as an attempt to counterbalance China and in response to Chinese maneuvers near East Malaysia and its waters. But the reality is that the Malaysian government hasn't very much changed its position that it can resolve issues diplomatically with China. The New York Times report quoting "a senior Asian diplomat" saying that Malaysia has been in discussion with the United States on such has to be considered in context. There are some Asian countries that might see it as advantageous to draw a wedge between Malaysia and China, and thus tell the media something that may not be true for such a purpose. It also illustrates the danger of relying on a single source to determine the truth.
The Malaysian government is very much aware of how stretched the Malaysian Armed Forces are to cover the area in question. Allowing the United States to set up in East Malaysia for the purpose of monitoring China would only provoke the Chinese to step up their activities in the area, further taxing the RMN and RMAF, which makes it counter-productive, without mentioning the (domestic) political infeasibility. Unfortunately this type of context is seldom visible to those writing from Washington or New York, leading to narrative displaced from reality.
Dzirhan Mahadzir is a freelance defence journalist based in Malaysia and a regular writer on the Malaysian military and defence developments in Malaysia for a number of international defence publications groups including IHS Janes, Shephard Media, Mönch Publishing Group and Ventura Media.