By Scott Cheney-Peters
A chill's in the air with the season's first storms. This means it's time for CIMSEC's Winter Lightning Rounds: 5 minute presentations by CIMSEC members on their current work in the maritime security world or maritime security challenges they're grappling with. This summer's events went so well we're doing it again! Join us in the basement bar of St. Arnold's Mussel Bar in Cleveland Park.
If you're interested in participating as a presenter or would like to RSVP, please contact director@cimsec.org. All are welcome.
Time: Thursday, 01 Dec, 5:30-8:00pm; presentations will begin approximately 6:30.
Place: St. Arnold's Mussel Bar (basement bar), 3433 Connecticut Ave NW, Washington, DC 20008 (Cleveland Park Metro stop on the Red Line)
Save the Date! CIMSEC's Holiday Party will be Dec 13th 6pm-8pm at the Front Page DC.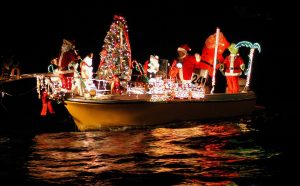 Featured Image: (starnoldsmusselbar.com)