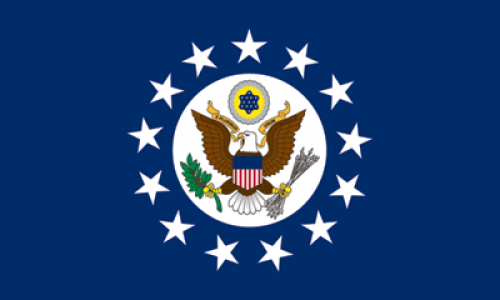 The events occurring throughout North Africa and elsewhere have sparked invective between many opposing sides on many issues. Any comment I could make on the strategic or policy implications of the tragic past 48 hours wouldn't rise above the din of voices clamoring to control the narrative of the assaults on our embassies in Libya, Egypt, and elsewhere. Public dignity should move us to memorialize those who have given their lives in the line of duty, and Rear Admiral Foggo does a better job than I could ever do over at the USNI Blog. If any immediate lesson should be drawn from our collective loss, it's that we need to move beyond supporting the troops and re-think our approach to celebrating public service.
America has become used to supporting the military over this past decade of war. Many Americans quietly give time, money, and other services to support servicemembers who are wounded, in dire financial straits, or just because they wear the cloth of the nation. This is a good thing – it speaks to a culture of dignity, humility, and generosity that forms an important, but oft-ignored, part of American character.
But when I go to the movies and receive a military discount, or when I get head-of-the-line privileges in an airport security line, or when I'm in uniform and someone picks up a bar tab for me, I wonder why we don't accord the same benefits to other public servants. Retired Army Colonel Paul Yingling expressed a similar thought in a Washginton Post op-ed late last year:
The iconic, life-preserving figures of the post-9/11 era — soldiers, police officers, firefighters — certainly deserve the adulation they receive. However, security is merely instrumental; peace and freedom make a good life possible but not inevitable. Especially in a democracy, we ought to respect most those who foster the character traits that make self-government attainable — parents and teachers, coaches and ministers, poets and protesters. When I hear the Army motto, "This We'll Defend," it's them I have in mind.
Yes, supporting members of the armed forces is important. But there are many, many Americans in dangerous or difficult postings across the globe, and their lives are often a great risk. The Libya case proves this clearly. I've worked with many Foreign Service Officers during my career and greatly respect their professionalism as they fulfill important duties with little thanks. The most recent issue of Proceedings discusses ways that Foreign Service Officers and the Navy can work together more closely. Secretary Gates repeatedly made calls to increase State Department funding during his time in office. Diplomats make important sacrifices for the United States, so why is the military one of the few groups that recognizes this? I don't think the public wants to ignore this kind of public service. Is it because that, unlike the armed forces, there are no political constituencies that support the State Department? Since they wear a coat and tie, is that why they're unlikely to have a bar tab paid by a philanthropic stranger?
My message is simple: Support our Diplomats. The professionals in the foreign service components of the Departments of State, Agriculture, and Commerce routinely sacrifice – and too often make the ultimate sacrifice – to support our nation. Service is service. To citizens who value the armed forces: think about ways you can support other kinds of public service in your community and across the globe.
LT Kurt Albaugh, USN is President of the Center for International Maritime Security, a Surface Warfare Officer and Instructor in the U.S. Naval Academy's English Department. The opinions and views expressed in this post are his alone and are presented in his personal capacity. They do not necessarily represent the views of U.S. Department of Defense or the U.S. Navy.