International Maritime Satire Week Warning: The following is a piece of fiction intended to elicit insight through the use of satire and written by those who do not make a living being funny – so it's not serious and very well might not be funny.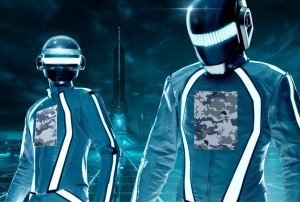 Secretary of Defense Leon Panetta announced today that the U.S. Navy's 10th Fleet will make a groundbreaking deployment directly into cyberspace later this month.  Citing a "clear and present danger" to the nation's cyber security, over 500 Sailors will enter the internet and confront cyber threats head on.  "We have a very real need to eliminate these threats to our national security," said Panetta.  "Nothing less than the full commitment of our forces will be sufficient."
New technologies will be used for the ground-breaking deployment, including an experimental laser developed by ENCOM Cyber Technologies, which will enable the Sailors direct access to cyberspace.  In a statement released by Vice Admiral Michael S. Rogers, 10th Fleet's Commander, he stressed the importance of cooperation between the Navy and ENCOM.  "Without access to this technology our warriors would not be able to confront our enemies," wrote Rogers.  "We thank our industry partners for their impressive developments."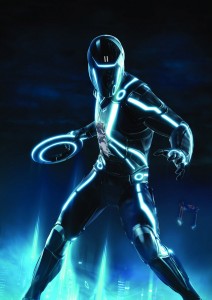 The deployment of 10th Fleet – expected to last six-months barring any emergent tasking – provides an exciting opportunity for the fleet's Sailors, including port calls in cyber cafes in Estonia, apartment blocks in Russia, and a military academy in China.  But it will be a challenge and strain on family ties.  Cryptologic Technician (Technical) Second Class Kevin Flynn of Grand Forks, ND will be one of the Sailors participating in the deployment.  "I didn't join the Navy to sit behind a desk" said Flynn, "even though I have to leave my family this is going to be an amazing few months."
While much of the deployment's goals are shrouded in secrecy, a DoD official who asked not to be named because she is not allowed to speak to the press did provide some details.  A specific piece of software known as the Master Control Program (MCP) is high on the list of targets due to its potential to harm highly vulnerable DoD cyber assets.
At a press conference yesterday President Obama commented briefly on the deployment.  "As Commander-in-Chief one of my most sobering duties is to ask our young men and women to go into harm's way," said Obama.  "But let me be clear, there is no other way to eliminate these grave threats to our freedom."
The U.S. Navy's 10th Fleet was reactivated in 2010 and is headquartered at Fort Meade, MD.