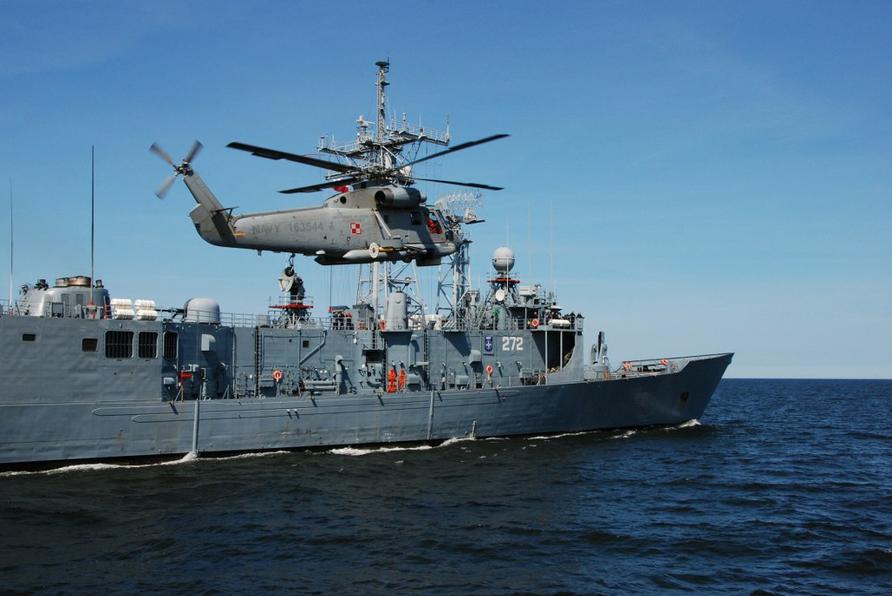 The Polish Navy is expected to receive 6 Anti-Submarine Warfare (ASW) and 6 Search and Rescue (SAR) helicopters starting in 2014-2015 as part of a much bigger yet-to-be-awarded deal, totaling 70 helicopters and more than $2.5 billion. The new fleet will replace 10 aging Mi-17 and 4 Kaman SH-2 helos used for ASW and SAR. Poland's Ministry of Defense announced its intention to purchase the helicopters as a result of National Security Review, which calls for higher mobility in the armed forces. Another 10 of the 70 helos will go to the Air Force in SAR configuration, but most of the fleet, 48 in the troop transport version, will be troop transport versions for the Army. The Polish military speaks (in Polish) about "common-base airframe," but it is not clear if that refers to all versions, as requirements between services differs significantly. It is also expected that the helicopters will at least in part be produced in Poland.
Potential contenders for the contract are Sikorsky, Eurocopter, Agusta Westland, and AW's Polish subsidiary, PZL Swidnik, bidding separately. A brief look at the actual range of aircraft makes it interesting to see what the sales strategies of the companies will be. Sikorsky and AW already have production lines in Poland. Sikorsky and Eurocopter (specifically NH Industries) could offer common-base airframes. The closest replacement to the Mi-17 in terms of size is the Super Cougar from Eurocopter, but the short lead time makes it difficult to integrate ASW gear into a new airframe.
New ASW helicopters, in contrast with the Mi-17, are more likely to operate from the decks of Coastal Defense Ships (CDS), for which specifications are being drafted and should be ready this year. Their rather enigmatic name, according to Commander in Chief means ships that differ from classic corvettes in mission priorities and equipment. The ship should also be able to operate as part of allied task groups beyond the Baltic. Such a definition will certainly will hangers with the necessary facilities to support air operations .
The first new assets in the modernization of the Polish Navy will not be ships, but helicopters. Additionally, the ill-fated Gawron corvette program seems to have come to a reasonable end as the MoD approved the final configuration for the unfinished Meko A-100 corvette as a patrol ship. Under the name Slazak she will join the fleet in first quarter 2016.
Przemek Krajewski alias Viribus Unitis is a blogger In Poland.  His area of interest is broad context of purpose and structure of Navy and promoting discussions on these subjects In his country