Welcome back to another edition of the Roundup. Topics covered by CIMSECians across the globe range from defining cyber attacks to an increase in the number of suicide attacks in 2014 compared to previous years. I am sure that these articles will provide interesting reading for the weekend.

Defense reporter, Dave Majumdar, returns for this edition of the Roundup with two articles. The first article reports that the tactical data link currently in use by NATO forces (Link 16) is causing concern for those in the aviation arm of the US military. There are integration issues between the different services and across various platforms which hinders communication. Technically-minded readers will find this article particularly interesting. Dave's second article is a roundup of his own; he analyses, what he considers to be, the Marine Corps' top 5 weapons in its arsenal. You can access both articles at The National Interest here and here.
Dean of the Fletcher School, James Stavridis, brings the focus to wider geopolitical and strategic issues. The first piece is an article featured in Signal Online and discusses the definition of a cyber attack. For those who are interested in the cyber debate, a quick peruse of the Admiral's article should provide a different way of viewing the problem.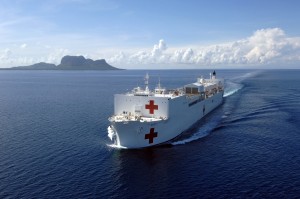 The second article is featured in the Huffington Post as part of the '90 Miles: Rethinking the future of US-Cuba relations' blog series. Stavridis puts forward suggestions of how Naval Station Guantanamo can be transformed into an international base with a view to assisting the region whilst aiding to thaw US-Cuba relations.
Finally, Zachary Keck returns this week with a post regarding a forthcoming report by an Israeli think tank (Institute for National Security Studies). The report found that the number of suicide bombings in the world increased by 94%. You can access the post here at The National Interest. 
As always we are always watching out for articles, blog posts and reviews that have been published by our members. We always welcome your support in collating our members' work and you can assist by emailing dmp@cimsec.org.