Welcome back to another edition of the Member Round-Up and the first for 2015. It has been two weeks since I last posted and CIMSECians have been busy across various blogs, journals and websites discussing all manner of topics. Whether it is a review of upcoming technology or discussion of hacking, there is an array of articles available to be enjoyed by all.
INTERNATIONAL RELATIONS & STRATEGY
With 2014 marking some positive steps to normalizing US-Cuban relations, the trade embargo still persists. Maryland-based CIMSECian, David Wise, writes that there are two key reasons why opportunities to speed up its removal were missed. Firstly, due to the influence of interest groups who benefit from the embargo and secondly, that an opportunity was lost in 1998 when the Pope's visit to Cuba was overshadowed by the Lewinsky scandal. You can access his post on the London School of Economics and Political Science blog here.
As always, The National Interest's Zachary Keck returns this edition with three articles, the third one will feature in a later section of this post. The first, assesses China and India's pursuit to deploy multiple independent reentry vehicles (MIRV) on their ballistic missiles. The second article comes in the wake of the Sony hacking scandal and aims to clarify some reports by media outlets suggesting that the DPRK threatened to blow up the White House.
Although the Canadian government unveiled its National Shipbuilding Procurement Strategy (NSPS) to the public in October 2011, the exact capabilities of Canada's future maritime forces have been largely a mystery. Over at the NATO Council of Canada, Paul Pryce gives some indications of possible contenders to build the ships. The long-term issue, however, is whether the first of the class will be ready by 2018.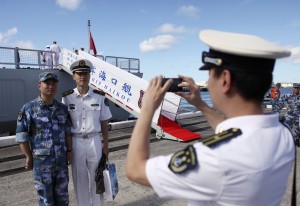 Military diplomacy has been graining traction in the IR and strategy debate recently. Over at Offiziere, Patrick Truffer writes that greater transparency in US-China military relationship may be one-sided. 'whether greater transparency of the US armed forces towards the Chinese armed forces is really profitable for the US must be critically examined,' writes Truffer.
Moving into the new year a common feature preceding the changing of calendars is, of course, the ubiquitous 'new year resolutions.' This rationale can be applied in the professional realm; debating reform within any organisation is an enduring aspect of being a professional. Before becoming a naysayer and condemning any reform into the 'too hard' basket, consider reading BJ Armstrong's article on innovation within the US military and its pursuit in amphibious warfare. The article can be accessed here at War on the Rocks.
TECHNOLOGY & HARDWARE
In the wake of the tragic AirAsia Flight 8501 accident many families, commentators and the general public have been raising questions such as: 'how could we lose an aircraft when Apple can find my iPhone?' Emotions run high during times of crisis and it is important during these times that information is delivered in a timely and accurate manner. On the MIT Technology Review, CIMSECian Dave Majumdar, explains the issues behind aircraft tracking.
Continuing with the aviation trend, Dave reports that Russia is developing a new strategic bomber called the PAK-DA as part of its post-Soviet military modernization plan. The article can be accessed here at The National Interest.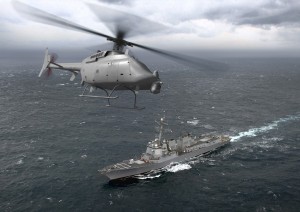 For the hardware fanatics a round-up of unmanned naval systems can be found over at Naval Drones and Zachary Keck is reporting that Iran has recently tested its first 'kamikaze drone.'
ENTERTAINMENT
Over at War on the Rocks we have our NextWar blog Director, Matthew Hipple, with a review of Sony's latest movie release: The Interview. 'No one promised Hitchcock,' writes Hipple, and the recent hacking affair may have actually increased interest in the movie. So if you were slightly skeptical of this film before forking out a few dollars to view it at an independent cinema then perhaps a quick peruse of this review will provide some assistance for your own expectation management.
IN REVIEW
One of our newest members, CNAS' Jacob Stokes, will have his essay 'Strategies of Competition' published in the next issue of Orbis (Volume 59 Issue 1). In it, Jacob reviews the following books:
Strategic Reassurance and Resolve, by Jim Steinberg and Mike O'Hanlon
The Contest of the Century, by Geoff Dyer
 Maximalist, by Stephen Sestanovich
Jacob's essay can be accessed here.
Jason Camlic provides his own round-up after attending the Chicago Maritime Museum Christmas party. You can find his post and some photos taken at the venue, here.
Finally, we also have two articles by CIMSEC members featured in Strategic Insights. Scott Cheney-Peters provides an analysis of the risks in the Taiwan Strait. Louis Bergeron analyses the chokepoint in the Mozambique Channel. They have been posted here and here on the NextWar blog.
As we begin a new year I wish to thank all of the contributions to this segment in 2014. As always please continue emailing dmp@cimsec.org so that we can all share and promote the great work that CIMSECians are producing. As a final note, if you are not yet a member and wish to be featured then simply apply to become one! Until next time.
Nam is a Maritime Warfare Officer in the Royal Australian Navy. He holds a Bachelor of Business and is currently completing a Master of Philosophy in International Security Studies at the University of New South Wales. Nam is the current Director of Member Publicity at CIMSEC.