Maritime security, specifically counter-piracy, has undergone an evolution. Spikes in piracy and changes in contemporary threat perception first introduced the 'Generation One' maritime security paradigm: the presence of armed guards and kinetic means to protect vessels, goods, and people at sea. Pushes by various groups and governments for increased regulation in this sector, however, quickly ushered 'Generation Two' onto the scene, marked by decreases in armed personnel along with rapid acquisition and deployment of high-tech equipment.
Increased reliance on technology increases vulnerabilities. The more components that exist in a system, the more chances the system has to break down or fail. Evaluating radio and satellite communications, vital for ship-to-shore and ship-to-ship communication creates a weak-link even in the most basic technology. Mostly unencrypted, these virtually open frequencies are susceptible to interception by hostile parties. Pirates, for example, can and do listen-in on radio communications, using gathered intelligence to plot ship courses and plan their attacks. They can wreak further havoc by interfering with communications, jamming signals, or even feeding misinformation. Thus, commercial maritime security has morphed from physical protection of assets to incorporate elements of signals intelligence, electronic, and cyber warfare.
More disturbing perhaps are reports of pirates, leveraging not only conventional communications, but Automatic Identification System (AIS) data to plan attacks. AIS, used for monitoring vessel movements, has now become an intelligence tool for pirates to locate and select targets. Unlike radar monitoring which requires sophisticated hardware and skill, AIS data is readily available online by a variety of commercial Geographic Information System (GIS) providers. Pirate planners, with standard computer and internet connection, or even just a smartphone, can view and monitor AIS connected vessels worldwide. They can then selectively evaluate potential targets, track their movements, and use gathered information to coordinate attacks. This exemplifies the double-edged sword that technology is: on one hand aiding safety and security, allowing precise positioning and geomapping of vessels to aid operators in their daily business and guide search-and-rescue teams should anything go wrong at sea. On the other hand, improvements in technology also open vulnerabilities that multiply risk, proliferating cheap hardware and valuable information to potential perpetrators.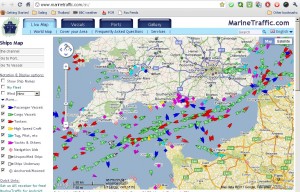 Interestingly, pirates, just like terrorists, drug-runners, and other criminals, are simultaneously employing low-tech, low-fi solutions to overcome or circumvent high-tech defenses. They are enhancing the performance of engines and hulls; are insulating outboard motors in (mostly unsuccessful) attempts to hide from thermal-imaging cameras; and, are even observed wearing ear-muffs to mitigate effects of Long Range Acoustic Devices (better known as LRADs or Sound-cannons). Such synthesis of simple, yet outside-the-box creative tactics and low-tech equipment, which together are capable of overcoming expensive and sophisticated systems is today's 'Generation Three' piracy/counter-piracy paradigm. It's exemplified by the continuation of asymmetric threats in the maritime domain, the widening of the technological divide between attacker and defender, and the carry-over of the debate about technology's ability to reduce risk at sea.
Although shiny kits and gizmos undoubtedly ease processes and enhance operators' technical situation, experts must evaluate if employment of such sophisticated hardware, whether on a ship, offshore installation, or even in ports will genuinely reduce risk while operationally remaining within legal constraints. They must consider how technology can enhance security, how it can fail, how it can be defeated, and moreover how it can be exploited by potential assailants.
Maritime security planners must not only seek to develop innovative products and procedures to enhance safety in this 'Generation Three' paradigm, but must also apply ingenuity in fusing high and low-tech solutions to counter asymmetric maritime threats. They must consider borrowing successful land based tactics from counter-terrorism, counter-insurgency, and other low intensity conflict operations and find applications for their use in the maritime environment. On land, this blend of hardening assets in conventional ways, maintaining an innovative yet 'low-tech-low-fi' profile, and preempting perpetrators actions through better understanding the rules and tactics of their own game has proven triumphant. Replicating this strategy at sea will be a crucial key to piracy threat reduction.
Simon O. Williams is a maritime security analyst specializing in offshore installation and port security, Arctic maritime challenges, naval capabilities, and multinational cooperation. He previously worked in the American and European private sector and US government, but now contributes independent analysis to industry, media, and policymakers while pursuing an LL.M. in Law of the Sea from University of Tromsø, Norway.