Maritime Satire Warning: The following is a work of satire in the spirit of our International Maritime Satire Week. It is a piece of fiction intended to elicit insight through the use of satire and written by those who do not make a living being funny – so it's not serious and very well might not be funny.
U.S. and DPRK relations improve after North Korea unexpectedly attacks rising sea levels in the Sea of Japan with short-range missiles.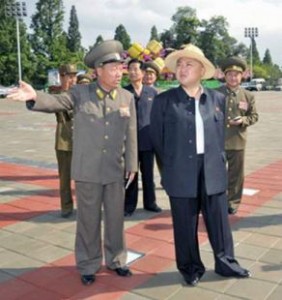 In a surprise development, North Korea has made the first move towards peace amid deteriorating relations. Over the past month, as the U.S. and China appear to have come to a consensus over North Korean sanctions, the regime's vitriol has convinced some North Korea's intentions for its nuclear program have turned ominous. Early on Friday the 15th, Kim Jung-un was seen to have extended an olive branch to American policymakers through unilateral military action against the rising sea levels in the Sea of Japan.
USPACOM, Admiral Samuel J. Locklear III, made statements 13 March 13 indicating global warming and rising sea levels as the U.S.'s greatest security concerns in the region. Not two days later, Kim Jong-un ordered a massive strike against the Sea of Japan with KN-02 short-range missiles. This is a particularly intriguing new development, since the DPRK has used her strike capabilities to both whip up domestic fervor and intimidate her increasing number of detractors. The use of the DPRK missile program as a tool of peace is a shock to veteran policy analysts.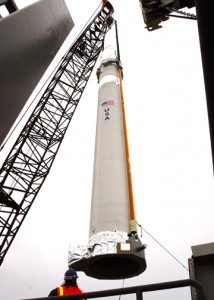 In an apparent sign of approval the U.S. has moved new interceptor missile batteries to Alaska, increasing the firepower aimed at the Gaian enemy. Admiral Locklear states, "Certainly weather patterns are more severe than they have been in the past. We are on super typhoon 27 or 28 this year in the Western Pacific. The average is about 17." As American, South Korean, and North Korean officials meet in private about the potential for coordinating military actions against threatening environmental change, word has already spread of the resumption of six-party talks next week. The U.S. and PRC have already announced that they plan to drop all talk of the new sanctions at the U.N.