By Richard Kuzma
Introduction
On May 5th the U.S. House of Representatives passed the Korean Interdiction and Modernization of Sanctions Act, to "modify and increase the President's authority to impose sanctions on persons in violation of certain U.N. Security Council resolutions regarding North Korea."1 This law, along with the White House's aggressive language and not ruling out "military options" on the peninsula, is merely political posturing and not constructive to curbing development of North Korea's ballistic missile or nuclear weapons programs. To do this, the United States must find the balance between carrots and sticks; making the existing sanctions regime effective while offering incentives for Kim Jong Un to negotiate a freeze of the intercontinental ballistic missile (ICBM) program.
A military solution in North Korea is unfeasible. A preemptive U.S. strike would not destroy North Korea's entire nuclear arsenal. One has only to look at the mobile off-road platforms on display at the military Day of the Sun parade commemorating the birthday of Kim Il Sung.2 Following a U.S. strike, Kim Jong Un would likely bombard Seoul, South Korea's capital located only 35 miles from the demilitarized zone. The artillery strikes would kill many of the 25 million citizens of the city.
Forceful elimination of North Korea's entire nuclear program would require troops on the ground. The RAND Corporation estimates that 273,000 U.S. troops would be needed to secure all nuclear sites in a high-threat environment. This number does not include any forces conducting combat operations or humanitarian assistance.3 There is little political backing for a ground war in North Korea, and let us not forget what happened the last time U.S. forces crossed the 38th parallel. U.S. intervention—even in the event of regime collapse—would be viewed as threatening by China.
There are two main tools left in the U.S. arsenal: economic sanctions and diplomacy. The first has been attempted, and leaves much to be desired. The second has received little play because it is politically unpopular to look "weak" against North Korea.
Economic Sanctions
In response to North Korea's fourth nuclear test and violation of the Treaty on Non-Proliferation of Nuclear Weapons (NPT), the United Nations Security Council unanimously adopted UNSCR 2270 in March 2016.4 This resolution was the most comprehensive sanctions regime against the Democratic People's Republic of Korea (DPRK) in twenty years and mandated the following: (1) all flagged North Korean planes and ships carrying cargo be inspected; (2) banned North Korea from exporting most of its natural resources; (3) asked UN member states to prohibit the opening of North Korean banks within their borders, and shut down banks associated with DPRK nuclear and missile programs; (4) directed member states to expel DPRK diplomats and foreign nationals engaged in illicit activities; (5) prohibited members states from training DPRK nationals in fields that might benefit their nuclear or missile programs (ex. Physics, aerospace engineering); (6) banned member states from allowing DPRK to charter foreign aircraft or ships; and (7) prohibited the sale of rocket fuel and small arms to DPRK.5
The sanctions never reached full force. In February 2017, a UN Panel of Experts report showed that despite being the most heavily sanctioned country in the world, DPRK and its ruling elites were not being squeezed by U.S. and UN efforts.6 Some UN member states failed to implement sanctions on the books, China has not leveraged its full potential to influence North Korea, and the government of North Korea has found ways to evade sanctions using sophisticated corporate networks.7
Earlier this year, China suspended coal imports from North Korea, which is a strong step.8 Banning fuel and crude oil exports to North Korea would truly put a squeeze on the DPRK economy. This could cause instability, threatening the Kim government with collapse.9 China has a strategic interest in keeping a stable North Korea, rather than allowing loose nukes on its borders that may invite a large American military presence beyond the 38th Parallel and lead to a possible reunification of the peninsula under a government friendly to the United States. China has enough economic weight to not be swayed by U.S. pressure to cut oil exports, especially at the cost of China's national interest.
DPRK Adaptations
Counterintuitively, sanctions have made it easier for North Korea's to procure components for its nuclear and missile programs through state-sponsored front companies and Chinese intermediaries.10 Imagine a bacterium that gains antibiotic resistance. UN sanctions target and eliminate the least skilled sources of procurement, and raise the cost of doing business. The most sophisticated actors survive, and the Kim regime is forced to pay higher fees to Chinese intermediate companies. This attracts even more sophisticated actors to the game.11 These actors are more discrete and have wider procurement networks, which provides more opportunities for North Korea to do business in the outside world without being detected.12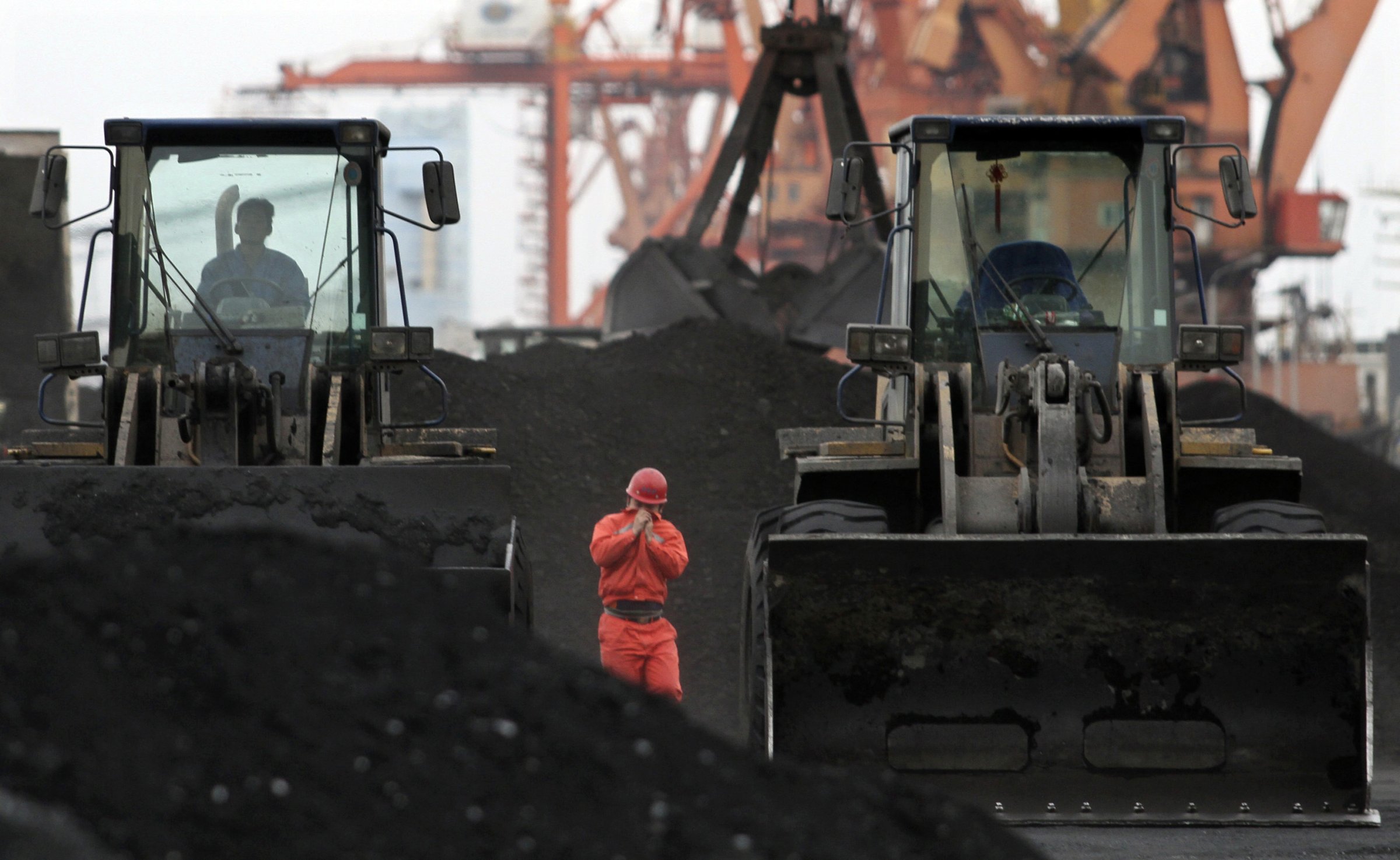 In addition to these Chinese networks, North Korea state-owned enterprises have established footholds in financial hubs like Hong Kong, Singapore, and Kuala Lumpur via "Hwa-gyos," ethnically Han Chinese North Korean citizens or their descendants, usually wealthy businessmen.13 Finally, North Korea hides its businessmen in embassies, declaring them as diplomats. These middlemen are allowed free passage in and out of North Korea and surrounding nations and build connections that becomes commercial nodes for the larger illicit networks.14
Diplomacy
American politicians routinely take a hardline stance against North Korea, with little results. Each threat only forces the Kim regime into a more defensive and mistrustful posture. The United States should stop its goal of regime change, peninsula reunification, and its refusal to come to the negotiating table unless nuclear disarmament is guaranteed. Kim Jung Un sees the maintenance of his nuclear program as paramount to his regime's survival. This is entirely rational, given America's interventions in non-nuclear states Iraq and Libya, and subsequent regime change. Though the North Korean government is abhorrent, ensuring its security is key to any freezing and elimination of the grave threat that comes from its nuclear and missile programs.
Real progress on North Korea's nuclear and missile programs can only come through diplomatic processes. The United States and North Korea distrust one another, so tit-for-tat negotiations seem unlikely.  Social psychologist Charles Osgood offers a model of graduated reciprocation in tension-reduction (GRIT) where the stronger party offers a small concession that does not show weakness, while expressing interest that the adversarial party offers something commensurate.15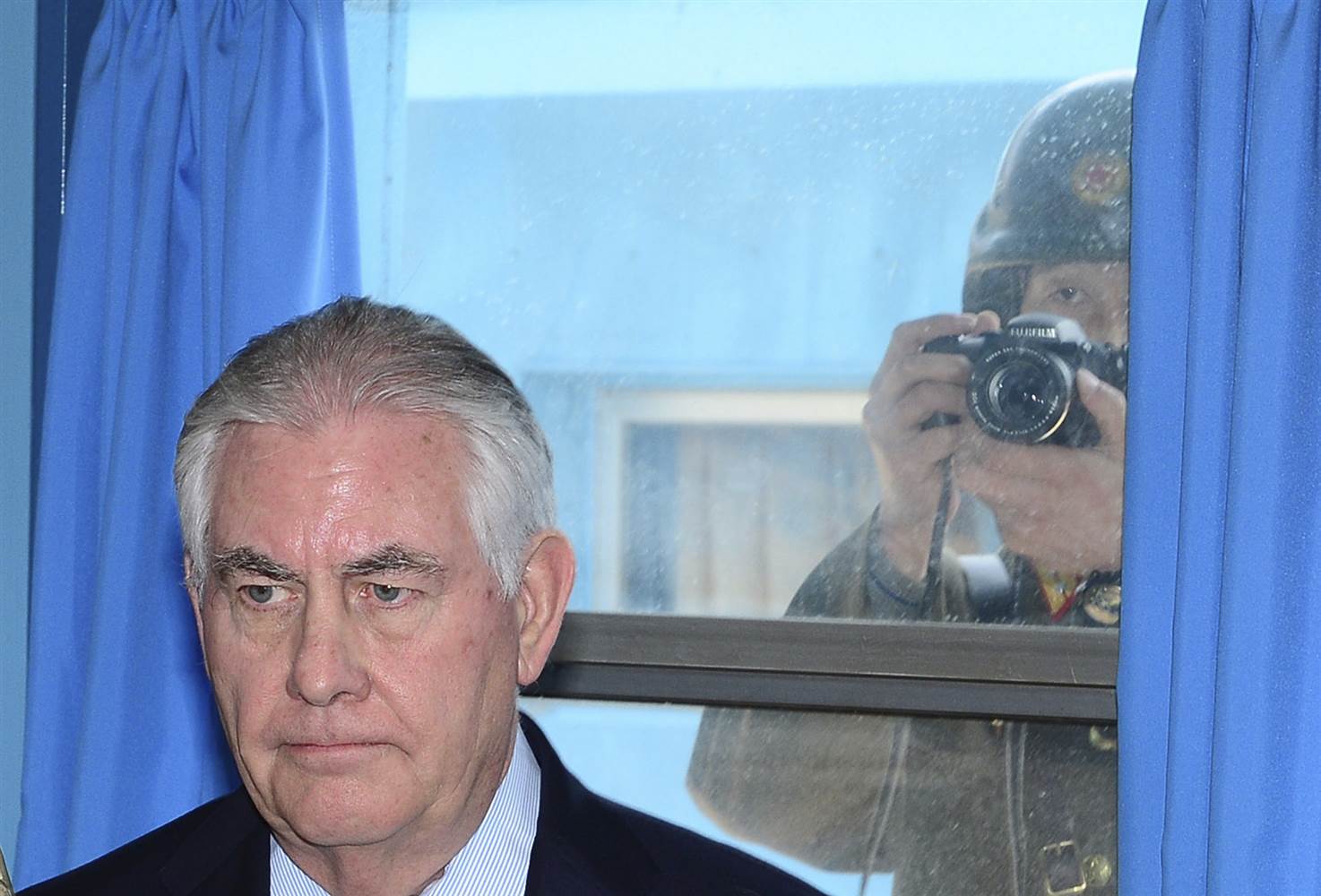 The power asymmetry between the United States and North Korea dictates that the U.S. be the first to make a move. An example of this might be removing overflights of the Korean Peninsula by American B-1B bombers or perhaps suspending the annual Foal Eagle exercise between the U.S. and South Korea. If North Korea reciprocates with a similar concession, the two countries can enter what U.S. Naval War College Professor Lyle Goldstein calls a "cooperation spiral," the opposite of an escalation spiral.16 The end hope of this spiral is increased relations with North Korea, more fruitful multilateral negotiations, and a security guarantee for North Korea that preserves the regime while preventing further development of North Korean ICBMs that could hold America and her allies at risk.
Moving Forward
The United States can be both tough and productive by helping the UN better enforce its sanctions regime while also pursuing diplomatic relations and trust-building measures with North Korea. Immediate measures are needed to support the UN Panel of Experts recommendations to improve the economic sanctions, while a longer-term change in dialog—both in domestic political discourse and internationally—is needed to make the relationship with North Korea more productive.
The U.S. and UN should empower nations in Southeast Asia to enforce the sanctions regimes. The UN Panel of Experts report "named names" of actors and state-owned companies involved in some capacity with North Korea's illicit trade. Most of these revelations were not new. The same players are involved in key positions and act as hubs within the network. Empowering countries like Malaysia and Singapore through intelligence sharing will help them expel North Korean intermediaries and diplomats, concentrating the illicit network to mainland China.
The U.S. should then improve cooperation with China. Reframing the elimination of Chinese intermediaries as an anti-corruption issue will make the cause more amenable to the Chinese government.17 The United States should challenge the Chinese government to enforce its domestic laws and international agreements, setting the example as a responsible rising power. American leaders must show that that enforcing sanctions will squeeze, but not destabilize, North Korea, and demonstrate the United States is willing to engage diplomatically rather than militarily to curb North Korean weapons programs. To truly generate Chinese cooperation, the United States may have to consider concessions on South China Sea issues, which are unpalatable, but perhaps necessary in combating the larger threat of a North Korean nuclear strike.
Conclusions
More effective sanctions are not the answer to the world's problems with North Korea. However, by first understanding the nature of our failures in implementing these sanctions we can pursue more effective methods that will open the door to a potential freezing of the intercontinental ballistic missile program. Political bluster is counterproductive. Diplomatic concessions are needed to change the status quo. If the Trump administration wants to move away from "strategic patience," the way forward is not with force, but diplomacy.
Richard Kuzma is an Ensign and Master in Public Policy Candidate at the Harvard Kennedy School. His research focuses on North Korea's business networks and their adaptations to UN sanctions.
1. https://www.congress.gov/bill/115th-congress/house-bill/1644
2. https://www.nytimes.com/2017/04/18/world/asia/north-korea-parade-missiles.html
3. https://www.rand.org/content/dam/rand/pubs/research_briefs/RB9800/RB9805/RAND_RB9805.pdf
4. "Security Council Imposes Fresh Sanctions on Democratic People's Republic of Korea, Unanimously Adopting Resolution 2270 (2016)," March 2, 2016, https://www.un.org/press/en/2016/sc12267.doc.htm
5. Richard Roth, "U.N. Security Council Approves Tough Sanctions on North Korea," March 3, 2016, http://www.cnn.com/2016/03/02/world/un-north-korea-sanctions-vote/
6. UN Panel of Experts Report, http://www.un.org/ga/search/view_doc.asp?symbol=S/2017/150 
7. https://www.nytimes.com/2016/03/10/opinion/to-stop-the-missiles-stop-north-korea-inc.html
8. http://www.reuters.com/article/us-northkorea-usa-oil-idUSKBN17U1I1
9. http://www.reuters.com/article/us-northkorea-usa-oil-idUSKBN17U1I1
10. https://www.nytimes.com/2016/03/10/opinion/to-stop-the-missiles-stop-north-korea-inc.html
11. John Park and Jim Walsh, "Stopping North Korea, Inc.: Sanctions Effectiveness and Unintended Consequences," MIT Security Studies Program, August 2016, https://drive.google.com/file/d/0B_ph0c6i87C_eGhCOGRhUVFaU28/view, 22.
12. Park and Walsh, 23
13. Park and Walsh, 26
14. Park and Walsh, 26
15. Charles E. Osgood, An Alternative to War or Surrender (Urbana, IL: University of Illinois Press, 1962).
16. http://press.georgetown.edu/book/georgetown/meeting-china-halfway
17. https://www.nytimes.com/2016/03/10/opinion/to-stop-the-missiles-stop-north-korea-inc.html
Featured Image: People take part in an oath-taking meeting before the statues of late North Korean leaders Kim Il-sung and Kim Jong-il on Mansudae Hill in Pyongyang April 10, 2013 in this photo distributed by North Korea's Korean Central News Agency (KCNA).  Sign reads: "Let's become faithful youth vanguard of our party!"