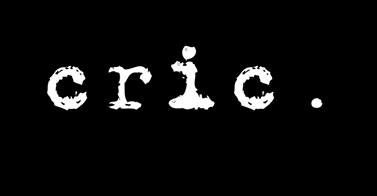 Apropos of the most recent episode of Sea Control, Scott has given me an opportunity to introduce the CNO's Rapid Innovation Cell (CRIC) podcast to the readers of cimsec.org. The CRIC is an organization of 15 junior officers and enlisted. Our goal is to empower and enable emerging U.S. Naval leaders to rapidly create, develop and implement disruptive solutions that tackle warfighter needs while advocating for, and inspiring, deckplate innovation throughout the Fleet.
Part of fostering a culture of innovation is bringing stories of innovation, as well as information on the projects that are being worked on, out into the open. With that said, the CRIC podcast has been created. The CRIC podcast features discussions with innovators and CRIC members across the Fleet, both military and civilian, and shares their stories and projects. If Sea Control is the Economist, we're Wired! (And if you're enjoying Sea Control, you can help spread the word by going on iTunes, subscribing, and rating them the star review you think they deserve [ed. note: obviously 5 stars each])
We hope you'll take a moment to check out the CRIC podcast on iTunes (also available here: http://navycric.libsyn.com/rss). Also, if you're interested in further information about the CRIC, we can be found on facebook and twitter: @navycric.
We don't pretend to know all the answers, but we're not afraid to ask the tough questions and encourage our shipmates to innovate and keep the American spirit alive in our military.
Jeff Anderson is an electronics technician assigned to LCS 2 (USS Independence). The opinions and views expressed in this post are his alone and are presented in his personal capacity. They do not necessarily represent the views of U.S. Department of Defense or the U.S. Navy.