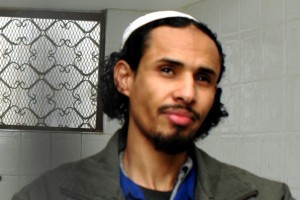 The U.S. took another step towards closure on the 2000 U.S.S. Cole bombing on Sunday. A year after a SEALs strike took down Osama bin Laden, one of al-Qaeda's local operators for the Cole bombing, an American drone strike killed Fahd al Quso in Yemen with the Yemeni government's blessing.
Quso's death leaves only Jamal al-Badawi at large, another al-Qaeda local operator in the bombing and fellow FBI Top 10 Most Wanted Lister. The U.S. military is holding Abd al Rahim al-Nashiri, the Cole mastermind and field commander in Guantanamo Bay, and will bring him before a military commission trial in November where he faces the death penalty.
Quso escaped a Yemeni prison in 2003, was re-imprisoned after he turned himself in and in 2004 sentenced to 10 years. He served 5 until Yemen secretly released him in 2007. In May 2010, Quso issued a statement again threatening U.S. warships. Later that year the U.S. State Department designated him a global terrorist, but he had always faced U.S. charges and had a bounty on his head.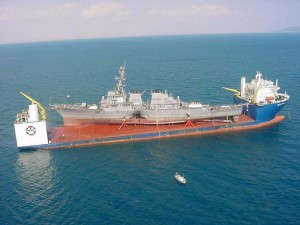 While not belittling the serious threat posed by Quso, his efforts had a touch of the slapstick. The Cole was the second bombing attempt – the first failed to strike the USS The Sullivans when the plotters overloaded the boat, which sank before hitting its mark. According to the 9/11 Commission Report, the Cole bombing was also less than the propaganda coup al-Qaeda hoped for as Quso, who was to film the attack from an apartment nearby, overslept and missed the action.
Sunday's actions bring the U.S. Navy once step closer to book-ending the Cole bombing in a similar way achieved with 9/11 last year. But as the world is forever a changed place since that day in September, the significant increase in anti-terrorism / force protection measures implemented since the Cole will remain in place long after the U.S. reaches closure on that October.
Top Photo: Yahya Arhab. Bottom Photo: U.S. Navy