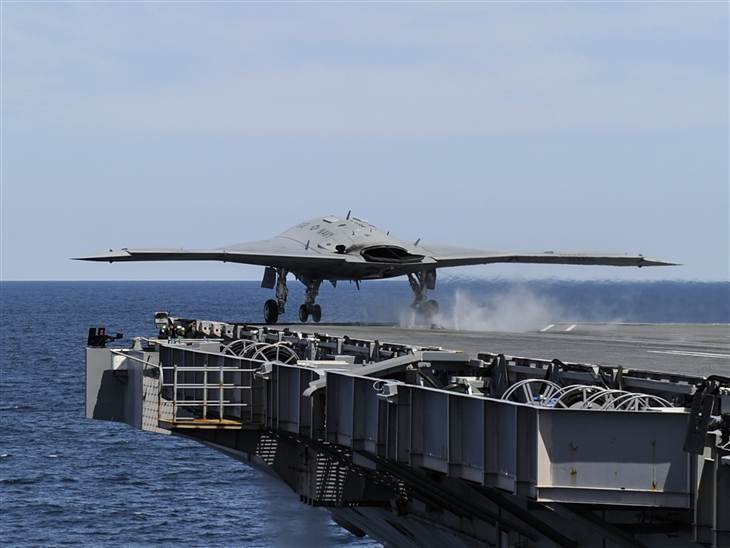 My twitter feed was abuzz today with statements lauding this morning's launch of the U.S. Navy's X-47B unmanned carrier air system from USS George H. W. Bush (CVN 77):
"…another great first for naval aviation…History has just been made…Momento histórico…History has just been made…the Next Era of Naval Aviation…Launch Catapults Naval Aviation into the Future…New era in warfare…MOMENTOUS…Watershed…a pivotal milestone in naval aviation…game-changing technology," etc.
There is a bit of truth in all of these.  Though perhaps the event is best summarized in the words of Vice President Biden.
This article was re-posted by permission from, and appeared in its original form at NavalDrones.com.