By Dmitry Filipoff
Week Dates: May 29-June 2, 2017
Articles Due: May 24, 2017
Article Length: 1000-3000 words 
Submit to: Nextwar@cimsec.org
North Korea's ongoing ballistic missile development program and nuclear testing has continued unabated despite international sanctions and pressure. A highly-secretive state with thousands of tons of chemical weapons, a populace cut off from the world, and over a million men under arms, North Korea poses a grave challenge for any attempting to shape its behavior or contain its potential collapse.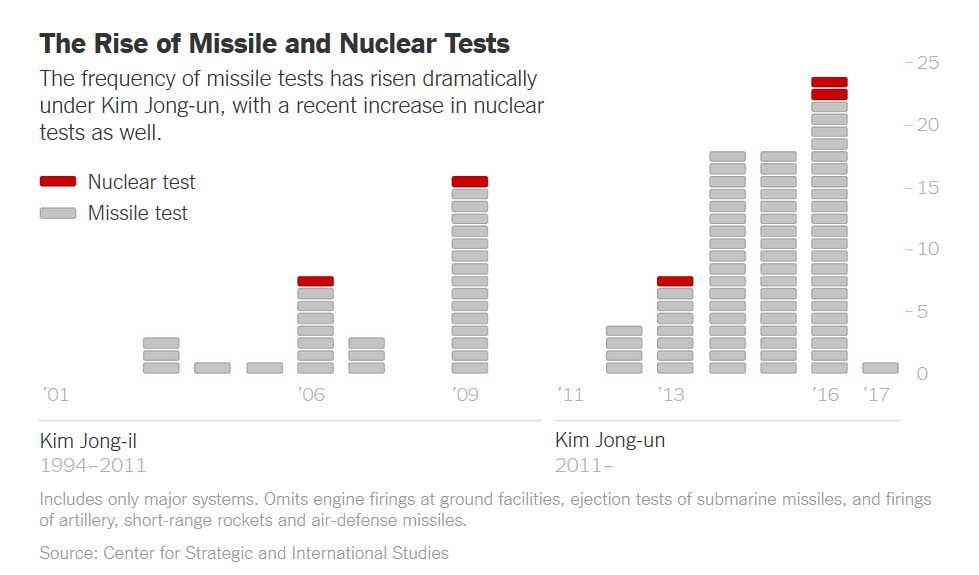 How could a military contingency unfold and what are its considerations? How does the U.S.-China relationship affect North Korea? How could North Korea resolve its strategic predicament? Submissions can answer these questions and more to help understand and mitigate the threat North Korea poses.
Dmitry Filipoff is CIMSEC's Director of Online Content. Contact him at Nextwar@cimsec.org. 
Featured Image: A flag with a portrait of North Korea's late leader Kim Il Sung is displayed as soldiers march during a massive military parade at Kim Il Sung Square in Pyongyang, North Korea, Wednesday, April 25, 2007, to mark the 75th anniversary of the Korean People's Army. (AP Photo/Korean Central News Agency via Korea News Service)