Welcome back to another edition of the weekly roundup, where we disseminate the recent blog posts, journal articles, web articles, books, and podcasts that CIMSEC members have published elsewhere. This week we have topics that range from narco-submarines to swarming tactics in future naval warfare. I am certain the articles presented here will make great weekend reading in case you missed any of them in the past week.
The first article mentioned here is by Armando Heredia, on the US Naval Institute's website, who analyses the Philippines' naval buildup.   The buildup under the leadership of President Aquino include, but is not limited to, the acquisition of new helicopters as well as the boost to Philippines' sealift capability with the donation of two ex-Royal Australian Navy Landing Craft Heavies. It is still unclear, however, when a decision will be made regarding the acquisition of two new multi-role frigates. Even with these 'new' platforms, however, the realities of historical challenges to their naval service will need to be considered in order to establishing a credible defence. Armando's article can be accessed here.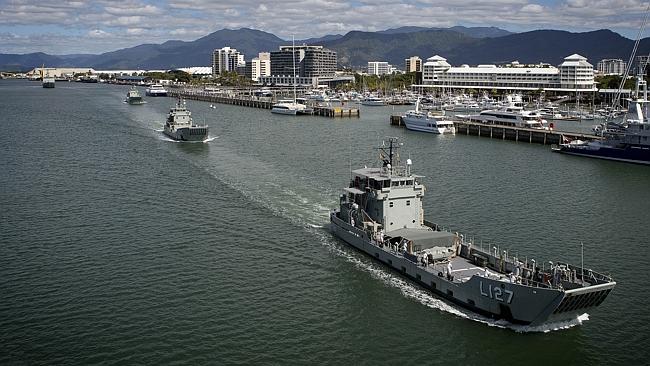 Sri Lanka's political landscape has significantly shifted with President Maithripala Sirisena's surprise electoral victory. Sri Lankan politics was dominated by President Mahinda Rajapaksa, who strengthened the executive presidency system, placed members of his family in key positions of power, and maintained a loyal political party. In this Q&A, CIMSECian Nilanthi Samaranayake tells us why Sirisena's victory represents an opportunity for changes in Sri Lanka's domestic policies, as well as its foreign relationships with China, India, and the United States, which could significantly alter regional political and security dynamics in South Asia.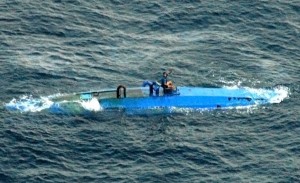 CIMSECian Byron Ramirez recently co-edited a new Foreign Military Studies Office paper titled 'Narco-Submarines: Specially Fabricated Vessels Used For Drug Smuggling Purposes.' Maritime drug smuggling accounts for a significant portion of illicit substance transportation and special fabricated vessels are becoming increasingly prevalent in this field. Additionally, the foreword is written by another CIMSECian, James Stavridis, of the Fletcher School. You can access this publication here.
At The National Interest, defence reporter Dave Majumdar continues his series of 'Top Fives' with an analysis of the Most Overrated Weapons of War. From the mighty battleship to the next generation of stealth fighters, Dave provides his arguments on why these costly platforms do not provide value-for-money in war. Fanatics and history buffs may not necessarily agree with Dave's conclusions, but he does make a strong case why it is easy to fall into the trap of purchasing the sexier, but less-useful, option. You can also access Dave's other National Interest articles here.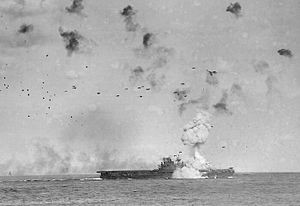 Over at Information Dissemination Chris Rawley continues the carrier debate with his view on the future of naval warfare: swarming. Chris has written about this concept previously, and other elements of the US Navy is researching how to employ autonomous and unmanned platforms, in conjunction with manned platforms, to fight and win the battle at sea. History provides examples of how the swarming tactic has been employed at sea. The Japanese kamikaze attacks, for example, had devastating consequences for the sailors who faced them in battle. The tactic can also be adapted to other elements of the Navy and will need to be multi-domain to achieve its goal. Find out more by reading Chris' article here.
Zachary Keck returns in this edition of the roundup with the following articles. Firstly,  that Russia will be holding Joint Military Drills with North Korea and Cuba. Secondly, the US Navy's 6th Generation Fighter jets will be slow and unstealthy.  Third,  Ghosts of Imperialism Past: How Colonialism Still Haunts the World Today.  Finally,  how North Korea is practicing to sink US Carriers.
As a side note, I recently published an article for an Australian-based organisation called Young Australians in International Affairs for their new 'Insights' blog. In it, I analyse the top five defence and national security items to watch closely in 2015. From new submarines to what can be considered an 'Australianised Department of Homeland Security', these projects will need to be carefully implemented to ensure that the next few years are not spent correcting avoidable mistakes. Thus, positive outcomes this year will prevent exposing a capability gap or security risk for Australia. My post can be accessed here.
At CIMSEC we encourage members to continue writing, either here on the NextWar blog or through other means. You can assist us by emailing your works to dmp@cimsec.org.