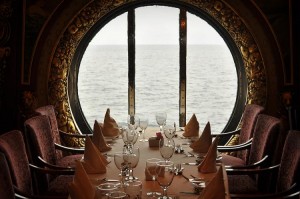 While we often discuss danger to international shipping, we more rarely discuss the dangers arising from it. With 90% of global trade crossing the world's oceans, it is the lynchpin in our world-straddling logistics chain. Like delicious red meat, sea-borne trade makes life better for everyone… but if poorly managed, can lead to great discomfort or chronic illness.
E.Coli
In the juicy steak of global sea-borne trade, there are hidden threats to the health of global security. In the latest example, Panama has charged the crew of the North Korean transport ship Chong Chon Gang with endangering public security for illegally transporting war materials. Registered as a humanitarian aide shipment of sugar from Cuba to North Korea, Panamanian officials found fighter jets, two anti-aircraft missile batteries, 15 jet engines, and nine dissembled rockets underneath 220,000 sacks of brown sugar… and that's only the first cargo deck. From crew members carrying disease, conventional weapons en-route to unstable regimes, to the potential for nuclear material smuggling, the disease of instability can spread undetected amongst the colossal volume of oceanic traffic.
International Shipping Week
Like a USDA Prime steak, global trade requires both spot inspections and institutional system-wide analysis and control in order to ensure the bad meat doesn't get through. For the week of 12 August, CIMSEC will ponder the ways in which international shipping is, and should be, processed to better guarantee our safety and security. If you'd like to contribute, please contact Matt Hipple at nextwar@cimsec.org.
Matt Hipple is a surface warfare officer in the U.S. Navy.  The opinions and views expressed in this post are his alone and are presented in his personal capacity.  They do not necessarily represent the views of U.S. Department of Defense or the U.S. Navy.