By Guest Author LCDR Craig Allen Jr., USCG for our "Border Control Week"

Border security presently headlines national policy discussions following the influx of child and teenage immigrants fleeing poverty and violence in Central America, the outbreak of Ebola in Western Africa, and warnings from the commander of U.S. Southern Command, General John Kelly, that the activities of transnational criminal organizations operating in the Western hemisphere pose an existential threat to the United States. The confluence of events has reinvigorated scrutiny of our border control programs, including the effectiveness of our deterrence and interdiction capability and the balance between humanitarian, law enforcement and national security interests at stake.
Although the 2,000 mile land border with Mexico garners much of the recent attention, identifying, tracking and interdicting threats along more than 12,000 miles of coast line that comprises America's maritime border poses an even more challenging endeavor. Adding to the complexity is the fact that responsibility for maritime border security is shared by several US Government federal agencies with separate, overlapping, and occasionally competing authorities, capabilities and priorities.
The sword designed to cut through the Gordian knot of interagency friction in the maritime domain is the Maritime Operational Threat Response (MOTR) Plan. MOTR seeks to integrate the capabilities and expertise of all USG agencies that have a role in responding to a given maritime threat to achieve a unity of effort through a process of "compelled coordination." Although perfect synergy often proves elusive, MOTR provides an effective forum to align efforts and facilitate early resolution of interagency conflicts. The Global MOTR Coordination Center (GMCC) located in Washington, DC, serves as the nucleus by providing relevant information and connecting all concerned agencies together when an event triggers the MOTR process.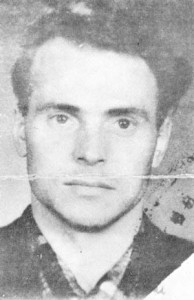 Like many cross-cutting federal policies, the impetus to improve interagency coordination that led to the present MOTR plan began with a high profile disaster. Most Coast Guardsmen are familiar with the Simas Kudirka debacle, in which a Lithuanian radio operator attempted to defect to the United States by leaping from a Soviet fishing vessel onto a Coast Guard cutter off the coast of Martha's Vineyard in 1970. The inability of Federal agencies to agree on an appropriate response in time (and poor tactical-level decision making) resulted in Kudirka being severely beaten and forcibly removed from the cutter by the Soviets. The resulting outrage at the stain on American prestige led to several Congressional hearings, a movie, and Presidential Directive 27 (PD-27) "Procedures for Dealing with Non-military Incidents." PD-27 required several federal departments to maintain a 24-hour watch and coordinate a USG response to non-military incidents that could have an adverse impact on the conduct of US foreign relations. The PD-27 process significantly improved interagency coordination, but the reinvigorated focus on coordinated USG response to the elevated terrorist threat after 9/11 identified a need for further refinement.
The MOTR Plan, approved in 2006, expanded upon PD-27 by directing a whole-of-government response to threats in the maritime domain. The MOTR process address a wide spectrum of maritime threats, including terrorism, piracy, drug and migrant interdiction, piracy, and fisheries incursions. Interestingly, there is no command and control relationship within its structure. It requires coordination and cooperation, but no agency has the ability to compel another to do its bidding. Despite its coalition nature, sometimes described as "used by all, owned by none," MOTR has proven successful. Since its inception, it has been an effective mechanism for responding to thousands of incidents, including high-profile events such as the Somali pirate attack on the Maersk Alabama.
To illustrate the value of the MOTR process, consider the following fictional but plausible scenario- an overloaded vessel departs from Haiti and appears headed for the United States. So far, nothing out of the ordinary, the Coast Guard responds to similar events all the time. But suppose recently there have been reports of Ebola in Haiti and reports indicate that several possible Ebola victims are fleeing Haiti hoping to seek treatment in the US. Add to that reports from a maritime patrol aircraft that it appears that there are several children onboard the vessel. Now the interest of other agencies is piqued, including (among others) Department of State, Health and Human Services, and Center for Disease Control. From all of the interests involved must emerge a single "desired national outcome" to guide the response. Depending on where the vessel was initially located, its stability and on-scene weather, and many other factors, the timeline for coordinating and carrying out the response might range from days to hours.
Maritime border security is a Herculean endeavor that continues to evolve in its complexity. Threats in the maritime domain range from primitive vessels: "sail freighters" from Haiti, "chugs" and "rusticas" from Cuba, and "yolas" from the Dominican Republic- to submarines manufactured in Andean jungles that can transit from Ecuador to Los Angles while thirty feet below the surface. The nature of the threat varies widely as well- terrorism, pandemic, narcotics, humanitarian crisis, etc. MOTR is an important evolutionary lead towards enhancing the US ability to respond to these threats more quickly and efficiently.