Recent U.S. Navy guidance directed at least 85% of new officers must come from technical degree programs commonly known as STEM (science, technology, engineering, and mathematics). This has rightfully generated a fair amount of discussion in Navy circles. What I find surprising, and insulting, is degree to which a good portion of the discussion is one-sided. The superiority of liberal arts and humanities degrees are touted and accusations flow that STEM degree-holders are all socially awkward, pocket protector-wearing poindexters who – when they are not underway – still live in their parents' basements.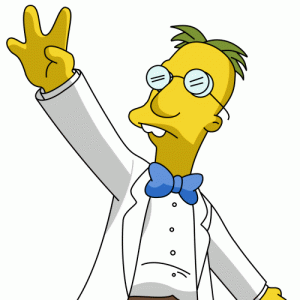 Some even claim this to be the end of the U.S. Navy officer corps' ability to critically analyze and think strategically on matters of policy or foreign affairs. They imply that STEM majors could never understand the complexities of the liberal arts while in almost the same breath they claim that any lack of technical knowledge and understanding from humanities majors can be easily overcome with additional studying and on-the-job training.
In an effort to remove as much ambiguity as possible, and for brevity, I will take a moment to directly state some of what I think on this subject:
– Possessing an intellectual curiosity is much more important than what someone already knows when developing as a naval officer.
– Being a naval officer is a diverse and complex profession that changes as you progress in your career, so one single major or type of major does not best prepare someone for the job in its entirety.
– There are an incredible number of open-source resources available (e.g. subscriptions to Foreign Policy, The Diplomat, The Economist, and countless lectures from major universities available on the internet) for someone with a STEM degree to broaden their horizons beyond the technical. In fact, anyone desiring a career as a naval officer should do just that.
– I neither agree nor disagree with the current technical-to-humanities degree percentages required at commissioning. I do not have an adequate enough knowledge of the statistical analysis behind that decision to comment one way or the other on the specific percentage.
– And lastly, although a STEM degree is not the end-all, be-all for developing a naval officer, it does provide a good basis to develop a successful division officer immediately out of college.
It is worth asking what the U.S. Navy needs from the majority of officers immediately after commissioning. It needs them to be division officers. They need to lead a division and a watch team. The U.S. Navy does not immediately need someone to write the next volume of The Influence of Sea Power Upon History. It does need people who can do that within its ranks, so it is important to ensure they are recognized and promoted. That is a long-term issue that should not and cannot be solved by simply adjusting what types of majors are commissioned. It is a separate discussion for how the Navy manages its evaluation processes and selection boards.
The dynamic nature and remoteness of the maritime environment has always made naval warfare more complex than its land counterpart. Present ships and aircraft are extremely complex technical systems, so a firm basis in technical knowledge can be advantageous. To effectively drive and fight a ship, a division officer should have an understanding of topics like buoyancy, stability, sonar propagation, radar propagation, electrical generation and distribution, thermodynamics, and potentially nuclear engineering. Clearly many humanities majors have mastered all of these things in the past and will continue to do so in the future. A STEM degree is not essential to being a successful division officer, but it can help with initial success.
Alfred Thayer Mahan may have possessed one of the greatest strategic maritime minds in the history of the U.S. Navy. There can be no doubt that his works had an incredible influence on naval thought. But just as some assume that too technical of a mind detracts from effective performance as a naval officer, so to can too literary of one. Maybe if Mahan had a more diverse mind he may have been able to avoid such an evaluation when commanding USS Chicago:
"[Captain Mahan's] interests are entirely outside the service, for which, I am satisfied, he cares but little, and is therefore not a good naval officer.  He is not at all observant regarding officers tending to the ship's general welfare or appearance, nor does he inspire or suggest anything in this connection.  In fact, the first few weeks of the cruise she [that is, USS Chicago] was positively discreditable.  In fact, CAPT Mahan's interests lie wholly in the direction of literary work and in no other way connected with the service."
In closing I will respond to the claim that having an 85% STEM requirement for commissioning will result in the same percentage across the entire officer corps. This is ridiculous because everyone who commissions does not continue to promote. As I discussed above, a solid technical understanding can help at the lower tactical levels, but as one progresses, a much broader understanding of the world is necessary. Individuals with these capabilities and understanding should be recognized and advanced regardless of their academic degree. Performance at lower levels can serve as part of advancement and selection, but previous success does not guarantee effective future performance. This is not a problem to find a solution for at commissioning. It is a dynamic issue to be evaluated throughout the personnel system at all levels of command. Just as the history or philosophy major can end up being the best Engineering Officer of the Watch (EOOW) in the wardroom, so too can the physics or chemistry major end up writing the next revolutionary strategic or operational concept for the Navy.
LT Jason H. Chuma is a U.S. Navy submarine officer who has deployed to the U.S. 4th Fleet and U.S. 6th Fleet areas of responsibility. He is a graduate of the Citadel, holds a master's degree from Old Dominion University, and has completed the Intermediate Command and Staff Course from the U.S. Naval War College. His current assignment is to the Navy Warfare Development Command where he serves as a member of the CNO's Rapid Innovation Cell. He can be followed on Twitter @Jason_Chuma.
The opinions and views expressed in this post are his alone and are presented in his personal capacity. They do not necessarily represent the views of U.S. Department of Defense or the U.S. Navy.