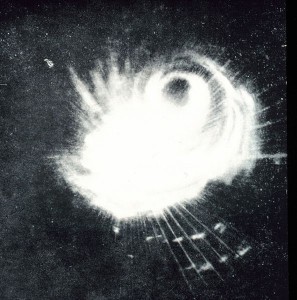 An interesting post on gCaptain for professional mariners as we enter hurricane season proposes an update to the Mariner's 1-2-3 Rule. 
I admit that unlike its 3-2-1 Rule brother for operating with aircraft carriers, I'd never heard of the 1-2-3 Rule. Most of the hurricane tracking, forecasting, and avoidance in the U.S. Navy is distributed to ships  by the Fleet Numerical Meteorology and Oceanography Center in Monterey in conjunction with Fleet Weather Centers Norfolk and San Diego, established in 2010 to consolidate weather services for their respective U.S. fleets (2nd, 4th, and 6th from Norfolk, the rest from San Diego). Officer training focuses on interpreting and using the distributed products rather than understanding how they were developed, but a fundamental education in basic meteorology and oceanography is still taught as part of required naval science courses. 
As it should be. While thanks to satellite imagery, much more accurate weather reporting, and advances in communication technology we're unlikely to see a repeat of the Cobra Typhoon disaster in World War II (picture above), understanding the seas plays an important role in things such as predicting the range of pirate skiff attacks.