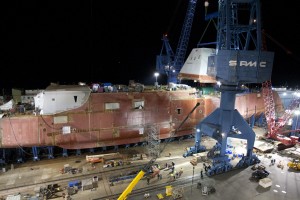 As a small note, will be posting to the NextWar blog only sporadically over the holiday season to give everyone some time to clean off their running rust and run off shore power for awhile. In early January we'll resume our normal flow with something we're calling the Maritime Futures Project.
We'll be making predictions about the future challenges, opportunities, and technologies for maritime professionals – as well as things we'd like to see come to pass. If you'd like a great preview of what we hope to have in store, check out friend-of-the-blog, Prof. James Holmes' post at The Naval Diplomat. The post is a reply a question about advice on the maritime investments a smaller nation should pursue. If you'd like to participate in this project, feel free to email us at director@cimsec.org.
In the meantime, from all of us here at CIMSEC, happy holidays!