By Wilder Alejandro Sánchez
The Southern Tide
Written by Wilder Alejandro Sanchez, The Southern Tide addresses maritime security issues throughout Latin America and the Caribbean. It discusses the challenges regional navies face including limited defense budgets, inter-state tensions, and transnational crimes. It also examines how these challenges influence current and future defense strategies, platform acquisitions, and relations with global powers.
"Whether [working] against COVID, transnational criminal organizations, the predatory actions of China, the malign influence of Russia, or natural disasters, there's nothing we cannot overcome or achieve through an integrated response with our interagency allies and partners." –General Laura J. Richardson, Commander, U.S. Southern Command
The hospital ship USNS Comfort (T-AH-20) has returned to Latin American waters, as the vessel carried out a medical assistance mission across the Caribbean from October to December 2022. This is the first time in years Comfort has been in the region since the pandemic begun. Other South American navies also have hospital vessels that carry out similar missions, primarily for their domestic populations. Hospital ships are some of the region's most vital yet underappreciated assets, while also being one of the most tangible elements of how many regional populations interact with navies. The U.S. and regional countries should consider the benefits of hospital ship operations with a view toward potentially investing in more of these valuable vessels.
Comfort Returns
As part of Operation Continuing Promise 2022 (CP2022), organized by U.S. Naval Forces Southern Command/U.S. 4th Fleet, the 1,000-bed hospital ship commissioned in 1986 visited Colombia, the Dominican Republic (DR), Guatemala, Haiti, and Honduras. The ship departed Naval Station Norfolk on October 19 and returned to Norfolk on December 21. As SOUTHCOM explained during the operation, "During these mission stops, Continuing Promise medical teams will focus on working alongside partner nation medical personnel to provide care on board and at land-based medical sites to increase medical readiness."
Some medical services offered to Latin American and Caribbean citizens include preventive medicine, optometry screenings, general surgery, eye-wear distribution, and public health training. Comfort's crew for CP2022 had military personnel from U.S. partners, including "Canada, Chile, the Dominican Republic, Ecuador, Netherlands, the United Kingdom, and more than a dozen non-governmental organizations."
General Laura Richardson, who took command of SOUTHCOM in 2021, personally participated in the humanitarian mission. She traveled to Colombia when Comfort was there and visited the Dominican Republic to observe "the #USNSComfort's #ContinuingPromise humanitarian mission & meet with security officials to discuss the USUS-#DominicanRepublic partnership," SOUTHCOM tweeted on November 29.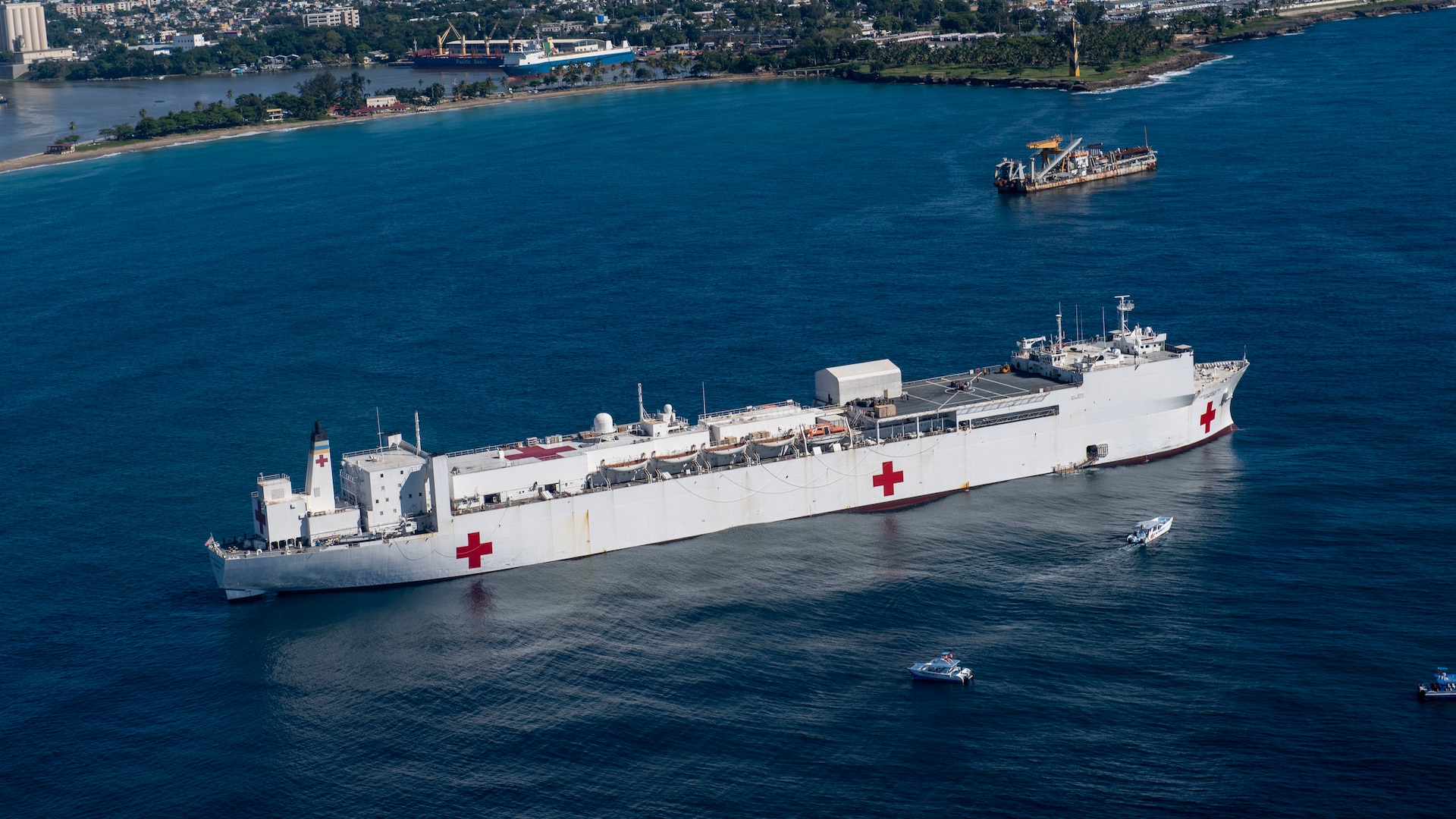 The CP2022 was Comfort's eighth deployment to the region since 2007. Since 2007, Continuing Promise medical personnel have treated more than 582,000 people, and conducted more than 7,000 surgeries, SOUTHCOM notes.
Hospital Ships in South America
Comfort is not the only hospital vessel that operates in Latin American waters. A quick perusal finds several of these invaluable assets across regional navies.
Peru is a good example. The country's shipyard SIMA has built a fleet of medical and social service ships (Plataformas Itinerantes de Acción Social: PIAS) that operate throughout Peru's various rivers, with one platform, PIAS Lago Titicaca I, exclusively assigned to sail in Lake Titicaca, which Peru shares with Bolivia. The ships provide medical and state services, like issuing national IDs, and bank services. For example, Lago Titicaca set sail on November 14 from Puno port to assist the populations of Moho, Yunguyo, and Puno with 14 stops. This was the ship's fourth tour in 2022 alone.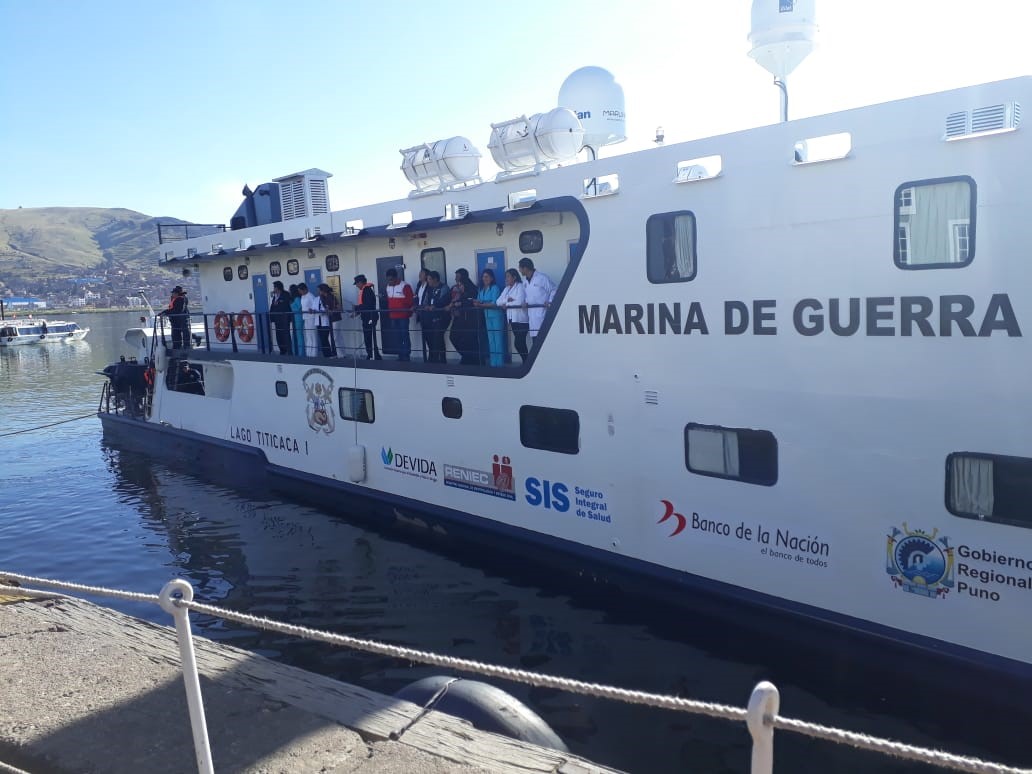 The Brazilian Navy operates several hospital ships (Navios de Assistência Hospitalar: NAsH): Doutor Montenegro (U16), Oswaldo Cruz (U19), Carlos Chagas (U19), Soares de Meirelles (U21), and Tenente Maximiano (U28). A new vessel, Anna Nery (U170), is currently in construction. Like Peru's PIAS, these ships regularly sail through Brazilian rivers, providing medical assistance to isolated riverine communities.
Andrea Resende, Ph.D., an Associate Professor at the University Center of Belo Horizonte (UNIBH), explained to the author, four vessels operate in the Amazonian region, comprised by the 4th and 9th naval districts, and the NAsH Tenente Maximiano operates in the 6th District, the pantanal region. Doutor Montenegro carried out Operation Acre XXII in 2022, visiting indigenous and riverine communities in Acre and Amazonas states. With a crew of 85 military personnel and 29 health experts, the vessel provided a variety of services, like X-ray tests, surgeries, mammograms, testing for HIV, dengue, and malaria, and also providing vaccines.
Resende highlighted the importance of this fleet – "They are the main source of medical support for indigenous people and the 'Riberinhos,' a traditional population in Brazil… Considering that the Pantanal and the Amazonian region have large masses of water but low demographic distribution, the NAsH fleet is the only source of medical assistance that can reach those populations." Helicopters can reach these communities with vital equipment and supplies, but the ships carry more personnel and capacity to provide services aboard.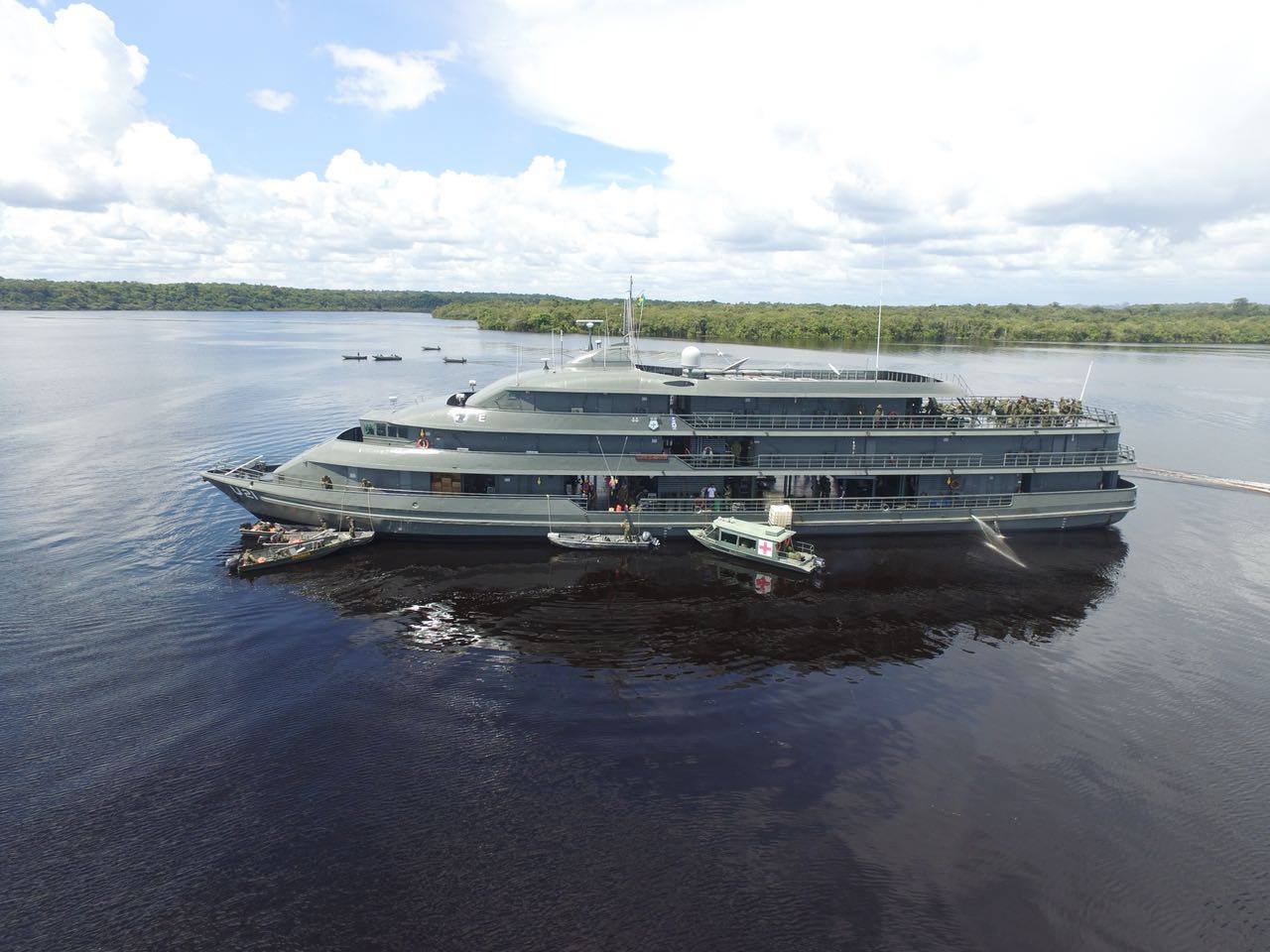 Resende noted that humanitarian operations carried out by the Brazilian Navy also rely on partnerships: "The Navy performs operations with the Unified Health System (SUS – the public health care system) and NGOs. For example, in November 2022, the NAsH Carlos Chagas operated with the NGO Operation Smile, bringing a multidisciplinary crew to treat patients with cleft lips/palate in the Amazonian Region," she explained.
Another example is the Chilean Navy, which operates a medical patrol boat (Patrullero Médico Dental-74), Cirujano Videla. The vessel was commissioned in 1994 as a patrol vessel but was modified by the Chilean state-run shipyard ASMAR. In 2006, it was renamed and tasked with carrying out medical duties, in addition to other missions. From November 15-19, Videla assisted communities in Quellón and Queilen, Southern Chile. Since its recommissioning over a decade and a half ago, the vessel has provided "over 80,000 medical services " to assist the population of Chile's Chiloé archipelago.
Mario Pedreros, a retired officer of the Chilean Navy and vice president of the Washington DC-based The Georgetown Consulting Group, explained to this author that the Chilean Navy and the Chiloé health service signed a cooperation agreement via which Videla sails the archipelago composed of some 50 islands to assist local communities that can range from 20 to 200 people each. "The medical services provided in the Chiloé archipelago by PMD Videla are the only option residents have" to access medical services, Pedreros noted. Hence Videla's deployments are "essential and an operation only the Navy can provide, and that is recognized and appreciated by residents."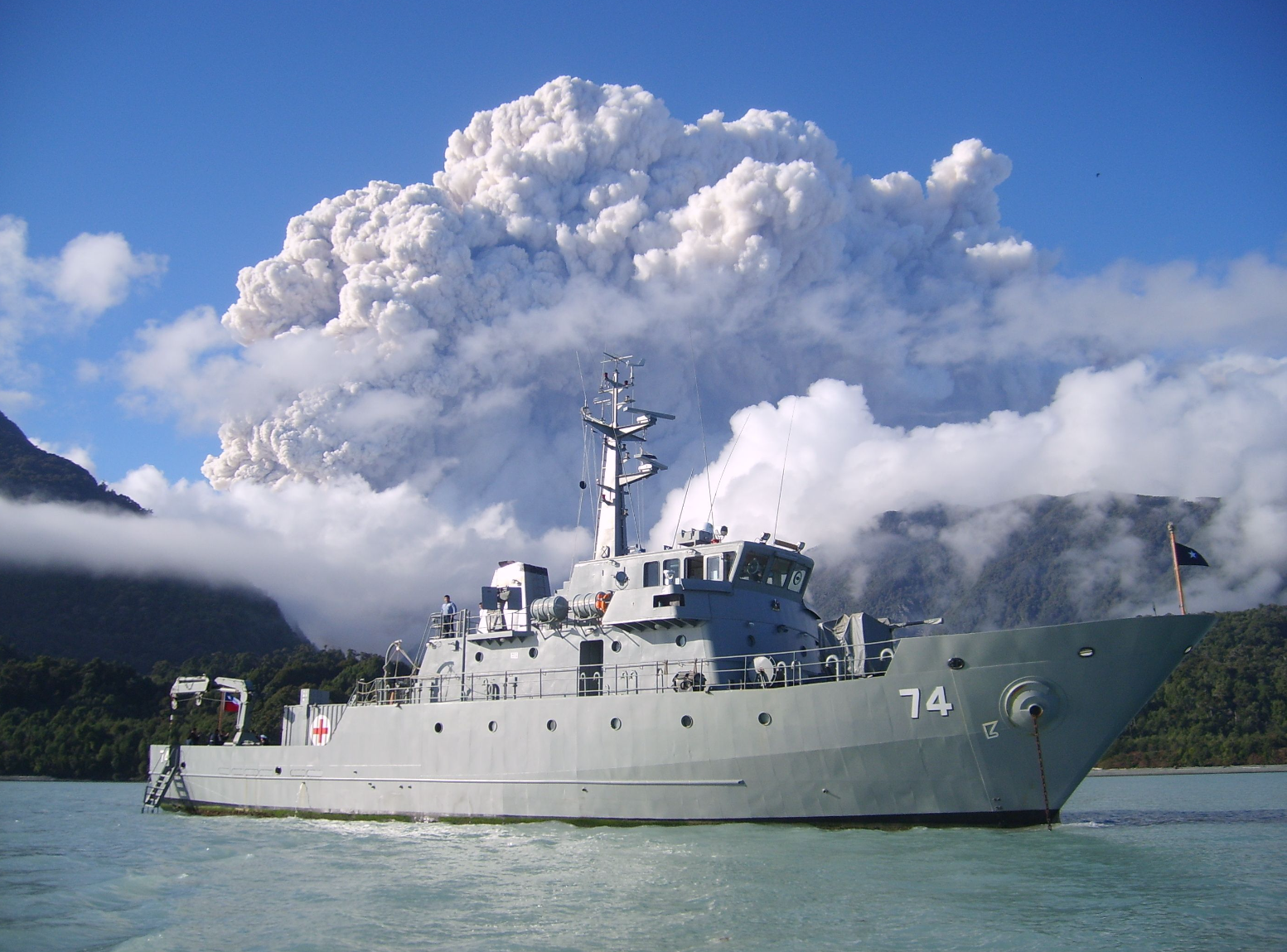 Sailing Forward
Having hospital ships in a fleet brings obvious advantages during times of war. However, the navies of Brazil, Chile, and Peru utilize their hospital ships to routinely assist their fellow citizens. Similarly, Comfort is a significant expression of the U.S. desire to help people in need throughout the hemisphere. But more can be done to leverage these platforms and capitalize on the goodwill they have earned.
In a previous commentary, this author argued that SOUTHCOM should have a permanently-assigned hospital vessel. A similar argument can be made for Latin American navies. For Brazil and Peru, more riverine hospital ships are certainly welcome. It is a positive development that the PIAS fleet in Peru is fairly modern, as it was built over the past decade (an idea of former President Ollanta Humala), while Brazil is building Anna Nery – the first of the active fleet to have a female name, another positive development. Therefore, it is not unthinkable that Peru's SIMA and a Brazilian shipyard could team in a joint venture to design a new model of riverine hospital ships. Similarly, as the Chilean Navy looks to upgrade its fleet of transportation vessels by domestically building new platforms at the Chilean state-run shipyard ASMAR, constructing an additional hospital ship is an idea that should not be overlooked. 
That said, regional navies indeed have multipurpose vessels that can be utilized for HA/DR operations or medical assistance. Peru has the Landing Platform Dock BAP Pisco (AMP-156), and its sister ship BAP Paita was launched on December 9. Similarly, Chile has other logistical platforms like transport vessel Aquiles (AP-41), Sargento Aldea (LSDH-91), Chacabuco (LST-95), and Rancagua (LST-92); "these are all logistical vessels with medical capabilities of varying degrees," Pedreros noted. "Even the icebreaker [which local shipyard ASMAR is currently building] also has medical facilities," the retired naval officer added.
When asked by the author if the Chilean Navy should invest in another hospital vessel like Videla, Pedreros noted, "nowadays, logistical vessels have various roles… and the new vessels of project Escotillón IV [a shipbuilding project also carried out by ASMAR] will have the capacity to carry medical beds for patients, and also medical equipment onboard, therefore increasing their [medical] capabilities."
Building a hospital vessel is a complicated matter from a budgetary standpoint. Each Latin American Navy must consider its area of responsibilities and debate the requirements for hospital ships, including whether a single vessel is sufficient for distant operations. For Peru, having a fleet of PIAS is beneficial to cover the country's vast Amazonian territory and Lake Titicaca, but multipurpose vessels are arguably sufficient for coastal HA/DR operations. The Brazilian Navy is in a similar situation. Nevertheless, acquiring at least one single but modern hospital ship that is capable of open-water operations could be vastly beneficial for several countries and fleets.
The work carried out by hospital ships throughout the Western Hemisphere has proven invaluable and delivered tangible humanitarian benefit. SOUTHCOM and Latin American navies should consider supporting the construction of more of these assets. The many civilians whose ailments will be addressed by the medical personnel aboard these vital maritime assets will undoubtedly thank them.
Wilder Alejandro Sánchez is an analyst who focuses on international security and geopolitics. He is the President of the new consulting firm Second Floor Strategies. Follow him on Twitter: @W_Alex_Sanchez.
Featured Image: Brazilian Navy Hospital Assistance Vessel Doutor Montenegro (U16) (Photo via Wikimedia Commons).