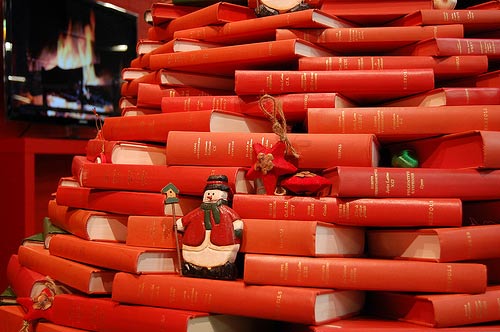 Dear CIMSEC Readers,
It's Christmas, and the time of gifting is here.  Although we try to provide our readers with the best naval and maritime security articles, we are also providing a Holiday Reading list put together by various CIMSEC members.  Great ways to use your Amazon and Barnes & Noble gift cards. Additions to this list are welcome via the comments section:
Annie George
The Cleanest Race:  How North Koreans See Themselves and Why It Matters
–By B.R. Meyers
A psychological look into the why and the what of North Korea.  Gets past the propaganda machine – a great read for folks interested in navigating the "but why?" of DPRK regime decisions.
Les Miserables
–By Victor Hugo
I'm a lit major by heart, and I believe that every once in a while, reading should be a labored endeavor.  Hence Les Beautiful read.
Thank You For Your Service
–By David Finkel
Going past the horrors of war, he delves into the horrors of the post-war reduction to "normality."  I'm not finished with this one yet.
Bret Perry
Brave New War:  The Next Stage of Terrorism and End of Globalization
–By John Robb
Although I may have picked up this one a little late, John Robb forces the read to think about conflict differently.
Four Ball, One Tracer:  Commanding Executive Outcomes in Angola and Sierra Leone
–By Roelf van Heerden and Andrew Hudson
A recap of Executive Outcome's operations from a tactical perspective shedding light on the mentality of those training the Puntland Maritime Police Force.
The New Machiavelli:  How to Wield Power in the Modern World
–By Jonathan Powell
Tony Blair's Chief of Staff (who is a Machiavelli scholar) explores this philosopher's misinterpreted concepts and demonstrates their applicability in today's world with his experiences.
Dan De Wit
The Terrorist's Dilemma:  Managing Violent Covert Organizations
–By Jacob N. Shapiro
Drew Perciballi
The Battle for the Falklands
–By Max Hastings and Simon Jenkins
Victory at Sea:  World War II in the Pacific
–By James F. Dunnigan and Albert A. Nofi
Lucas Schleusener
Pakistan:  A Hard Country
–By Anatol Lieven
21st Century Mahan:  Sound Military Conclusions for the Modern Era
–By Benjamin Armstrong
Matt Hipple
Spymaster:  My Thirty-two Years in Intelligence and Espionage Against the West
–Oleg Kalugin
We rarely see intelligence operations from the other side, especially in such fine and personal detail. Oleg Kalugin's book is not only the story of the KGB, but a stalwart Soviet slowly realizing how flawed the communist system truly was.
Brown Water, Black Berets:  Coastal and Riverine Warfare in Vietnam
–By Thomas J. Cutler
Three years ago, I found this to be a formative book. In a world where excel sheets can cause people around you to panic, reading about the leadership, dander, heroism, and suffering of real sailors at war put life into perspective.
Great Naval Blunders
–By Geoffrey Regan
A collection of humorous and horrible anecdotes about the absolute worst ideas and executions in naval history.
Michael Junge
Second-Party Counterinsurgency
–By Mark O'Neill
Miha Hribernik
The Grand Strategy of the Byzantine Empire
–By Edward N. Luttwak
Scott Cheney-Peters
War and Peace
–By Leo Tolstoy
I'm halfway through War and Peace by Tolstoy-not because I'm pretentious, but because I am a slow reader.  The great Pevear and Volokhonsky translation makes fresh the insights on the nature of human relationships and war.
Handbook of Practical Program Evaluation
–By Joseph S. Wholey, Harry P. Hatry, and Kathryn E. Newcomer
So that I have some idea what I'm doing as CIMSEC's Director and your elected VP.
I am also looking forward to some sci-fi, The Economist, and CNA/CMSI pleasure reading. I will not be reading the nutrition labels of everything I eat over the holidays.
Sebastian Bruns
Navies and Foreign Policy
–By Ken Booth
The point of departure for anyone who wants to understand the use (and limitations) for navies in foreign affairs of any state.
Seapower:  A Guide for the Twenty-First Century
–By Geoffrey Till
The masterwork textbook on seapower and what it can do in this century.
Maritime Sicherheit –By Sebastian Bruns, Kerstin Petretto, and David Petrovic
William Yale:
Forgotten Ally:  China's World War II:  1937-1945
–By Rana Mitter
Shanghai 1937:  Stalingrad on the Yangtze
–By Peter Harmsen
Eisenhower:  In War and Peace
–By Jean Edward Smith