By Christopher Nelson
Author Larry Paterson joins us to discuss his new book, Otto Kretschmer: The Life of the Third Reich's Highest Scoring U-Boat Commander.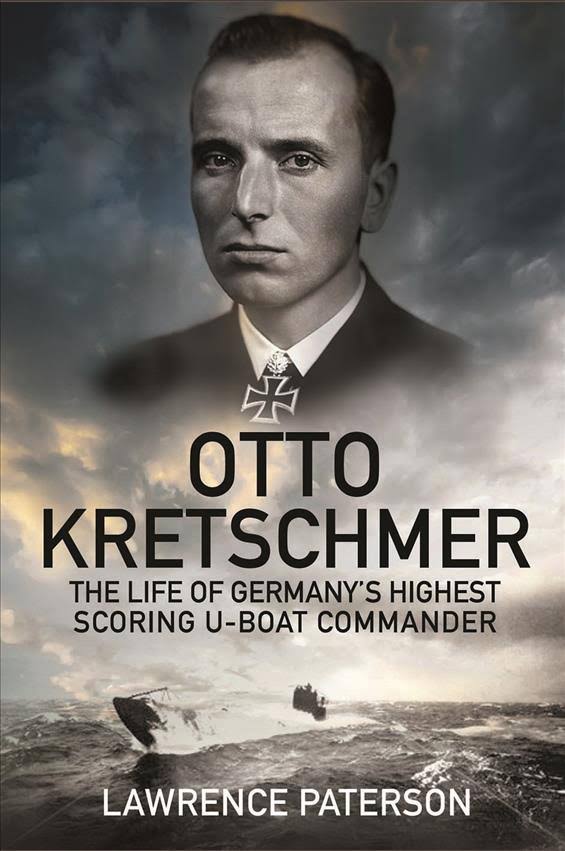 Nelson: Let's start with you. You live in Italy, you're a SCUBA instructor, a drummer for a heavy metal band, and you write books about naval history. I'll admit, it is one of the more interesting author bios I've read on a book flap. So how did you end up writing books on naval history?
Paterson: It does seem to surprise people sometimes! Growing up in New Zealand, a lot of people we knew had served in Second World War and even the previous war. One of my grandfathers had gone ashore on the first day of Gallipoli in 1915 and then gone through the Somme, Passchendaele, and so on, while the other was ex-Royal Navy and Royal New Zealand Navy, and fought in the Mediterranean Sea, Atlantic, and Indian Oceans. So, the subject of military history was always around, and both of them taught me that it was never as simple as black and white, good and bad, when it came to warfare. Most people hated Germans, while both my grandfathers respected them. I suppose that my interest in the German side of Second World War stems from that.
I left New Zealand in 1988 to be a drummer in the UK (and to see Iron Maiden live because they kept canceling New Zealand tours), so found myself near most of the battlefields I had read about. I've been diving since I was a teenager, and I became an instructor, eventually running my own little operation in Brittany, France, which is littered with Kriegsmarine wrecks. The U-boat bunkers and Atlantic Wall are all still there and a friend of mine called Jon Gawne sent me a copy of the First U-Boat Flotilla's War Diary, who were based in my area. The rest just seemed to come together after that really.   
Nelson: Your newest book is about one of the Nazi's most successful U-Boat commanders. U-boats, I believe, are a subject in some of your other work. What is it about the German Navy of World War II, particularly U-boats, that fascinates you?
Paterson: I have studied – and continue to study –  all aspects of the Third Reich's military machine, and specializing in the Kriegsmarine kind of came around by accident after receiving the War Diary and diving on a lot of Kriegsmarine wrecks. Of course, you can't study one side of a military and political conflict in isolation, so Second World War warfare, in general, is fascinating. I'm glad I was able to know so many people that were actually there, because most are gone now.
Why am I fascinated with U-boats? I don't honestly know. It's an intensely interesting subject, as is the whole of the Wehrmacht. What motivated people to fight against such odds? I do not for one minute subscribe to the 'all Germans were Nazis' idea that people keep saying, as that provides purely political motivation as a driving factor. There were undoubtedly some like that, as there are now in overly nationalistic people, but in general, the Wehrmacht was made up of ordinary working people. Even the Waffen SS can't be explained by running home to the 'Nazi' label. It was an extraordinary phenomenon, the military services of the Third Reich.
One of my all-time favorite historians Max Hastings writes very lucidly about it and claims, with (I believe) great validity, that the German forces were probably, as a whole and in general terms, the most militarily adept of the war. It's hard to deny the fact though they were frequently led by chaotic orders, and with such finite resources and a regime despicable in its treatment of subjugated people (even their own) they were always bound to fail. This in no way denigrates other nations' military. For example, I now live in Italy, a nation whose efforts in the Second World War are roundly mocked, and yet who had superb Special Forces, paratroopers, and torpedo bomber pilots. So…going back to your original question before I got sidetracked into the complexities of it all…why am I fascinated? I have no idea!      
Nelson: Who was Otto Kretschmer? Where does he sit in the ranking of other U-boat commanders when you refer to "scoring" in the subtitle of your book?
Paterson: Kretschmer was the most successful U-boat captain of the Second World War, and the term 'scoring' relates to the total tonnage of shipping that he sank while commander of both U23 and U99. It's terminology that is frequently used in military books dealing with all branches of service, be it tank commanders, fighter pilots or U-boat skippers, but in reality, it is a rather glib way of putting it. Counting tonnage sunk was at the heart of Dönitz's entire U-boat campaign which, in effect, was designed to sink more merchant shipping carrying capacity tonnage than could be replaced, thereby reducing the cargo carrying potential to Great Britain and correspondingly succeed in enforcing a blockade that could starve Britain into submission.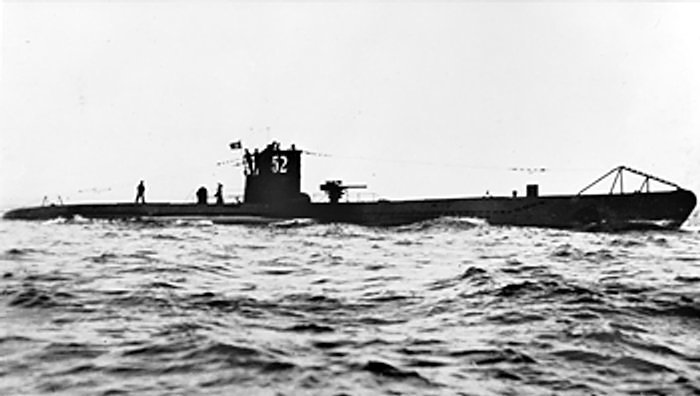 However, it has probably become a term that is used too freely in books that deal with the U-boat war. Every ship that was sunk was the home of those crewmen, and even those that went down with no casualties frequently involved a lot of fear, panic, the loss of belongings and even the stoppage of wages for many merchant seamen! Then there are the other ships that sank in flames with men killed and injured and frequently left to die. The other side of the coin is identical: U-boats being sunk with men trapped inside the hull and crushed by extreme pressure or dying through air starvation or the myriad other ways that killed three-quarters of the men of the U-boat service. As always, that is the reality of such a war, which can be somewhat 'anesthetized' by talking about a U-boat commander's 'score.' Nevertheless, it is a quantifiable measure of military success, and Kretschmer ranks at the very top of that 'league table.' 
Having dived on many wrecks which are war graves, that moment gives you a sense of humility and gravity that I think is very important to remember. The same as standing at the cemetery near Omaha Beach. Truly sobering, and an important feeling for anybody who studies and writes about war to be aware of.
Nelson: What was the standard path for a German submariner to become a captain of their own boat? Did it differ greatly from the allies?
Paterson: Not particularly, though it accelerated greatly as the war dragged on and the 'old guard' were either posted ashore or lost in action. In the early stages, men enlisted as officer cadets, served as midshipmen, then junior officers before — if judged competent — given their own command. Often a training boat at first, though that morphed into a combat boat involved in training and trials before heading to the front. Kretschmer was amongst the 'first wave' of young captains, the men that served as his First Watch Officer amongst the 'second wave' and beyond that the entire process got quicker and quicker. Men were sometimes going to sea with little command experience, and with crews that had been drafted into the U-boats. The mythology of a force of volunteers is just that, a myth.     
Nelson: Did the Germans have better submarines than the allies? How quickly were the German's able to innovate and field new submarines, and what types of submarines did Kretschmer serve on?
Paterson: Perhaps the Germans possessed better submarines in the early stages of the war. Certainly, the Type VIIB (like Kretschmer's U99) was a finely-honed weapon, and the larger Type IX cruiser submarines well-suited to more distant operations. However, there hadn't really been that much development between the wars and the types were reminiscent of those that served in the First World War. The Type II that Kretschmer started on a was a good coastal boat, but of limited endurance and weapon load. The Type VII was the backbone, particularly the later Type VIIC. These had excellent seakeeping qualities and a well-designed hull that gave it quite an extreme depth capability for a boat of its time. Creature comforts were few, but then that can be the story of the Wehrmacht. Conditions aboard a combat boat were difficult, particularly on a long voyage where living and working space was sacrificed for supplies, and yet people just dealt with it.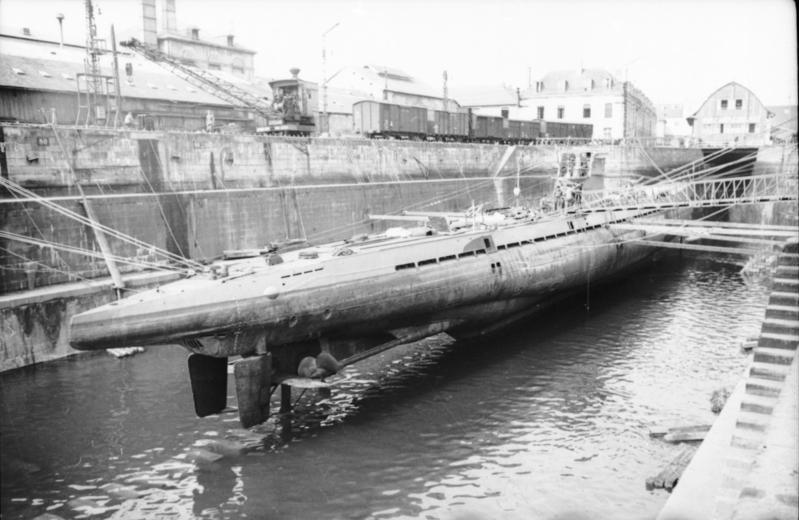 As far as development after the war had begun, that proved a major stumbling block. Rather than create a completely new design, modifications to the existing frames were made so that by 1943 the boats were virtually obsolete. The Germans failed in the cypher war most spectacularly when they refused to concede the possibility of compromised codes and were frequently one step behind Allied countermeasures such as radar, the Leigh Light, and air superiority.
The finite resources that Germany waged war with sealed the fate of the entire Wehrmacht; the Luftwaffe declining quickly and unable to counterbalance Allied material and tactical strength. Things like the snorkel helped briefly but were never going to swing the tide of war, much as the German attack that became the Battle of the Bulge was never going to alter the outcome of the war but gave the Allies a momentary fright. The development of the Walther propulsion system never came to fruition and the Type XXI electro-boats would have had to come into service in early 1944 to make any appreciable difference, and even then it would be doubtful. They too were deeply flawed in their construction, due to the dislocation caused by Allied bombing. The Type XXIII electro-boat saw service and was an effective machine, but carried only two torpedoes! The same loadout as a Seehund midget submarine — and not really of much greater endurance. 
So, before the war had gone past 1941, the Germans were reacting to Allied technological and tactical advances rather than leading the field. Dönitz never had enough boats in action during the early years when they could have made a difference. He wanted 300 before war was declared — he started with 57. By the time he had the numbers, the U-boat war was already lost and the 'greats' who had captained the 'Ace' boats were gone.    
Nelson: I was fascinated to learn in your book that the Germans had their own problems with torpedoes. I've read about our own challenges with U.S. torpedoes in the early part of the war, but I wasn't aware of the Kriegsmarine's troubles. What exactly was the problem with German torpedo performance? Kretschmer experienced some of this, did he not?
Paterson: German torpedo performance was abysmal. It wasn't just the Kriegsmarine that suffered this problem, it was the same with aerial torpedoes for the short-lived naval air arm and the Luftwaffe. A lack of rigorous testing and technological development rendered them next to useless. It was really a combination of things that damned the German torpedoes.
First, while the contact detonator that had been used during the First World War was simple and reliable, it had been redesigned between the wars to an overly complex series of levers that were supposed to provide a wider angle in which the trigger would fire, but in effect did not work. It was tested only twice before being issued, and even those tests did not go well.
So, U-boat skippers were advised to use magnetic pistols. However, not only did Allied degaussing provide a problem for them but geographical variations in the earth's magnetic fields rendered them inoperable — as in Norwegian waters during 1940.
However, even if they had worked, the triggering of a magnetic detonator required the torpedo to pass beneath a ship's keel at a set depth and German torpedo depth keeping was compromised by a leaking balance chamber. Original tests of the torpedo's depth keeping had been done at ordinary atmospheric pressure, but the internal pressure of a U-boat differed, and this differential leaked into the chamber and caused torpedoes to run deeper than set and thereby not triggering. This problem wasn't remedied until the end of 1942! Instead, commanders began to rely on pattern running and, later, acoustic-homing torpedoes that could be countered.      
Nelson: Another thing I read with fascination – again, because it is something that can plague any Joint Force today – and that's Germany's challenge of coordination between the navy and the air force. You write that on one deployment, the Luftwaffe attacks Kretschmer's boat. What happened? And was this a problem throughout the entire war?
Paterson: Yes, indeed…For an effective military, they were extremely ineffective sometimes! The relationship between the Luftwaffe and Kriegsmarine was frequently strained; a situation that stemmed from the very top as Göring was vainglorious and boastful and despised the 'cold' and aristocratic Raeder. It is true that Raeder did not really value the U-boat service as much as his 'big ships' but he also failed to understand the potential of aircraft as an offensive maritime weapon, soon demonstrated by most other countries' navies. Göring, on the other hand, wanted tight control of everything that flew in Germany and frequently engaged in the kind of petty political maneuvering that was rife within the upper echelons of the Wehrmacht and Third Reich as a whole, often at the expense of operational necessity.
Kretschmer's U-boat was actually attacked by a floatplane from the Scharnhorst after it strayed unintentionally into a prescribed search and attack radius given by the battleship's reconnaissance aircraft who were guarding against British submarines. But there were more deadly examples of the lack of cooperation between the two services such as when two destroyers were sunk as a result of a German bomber attack. That example was a combination of faulty Luftwaffe navigation — most of their crews not properly trained in nautical navigation — and lack of communication between Luftwaffe and Kriegsmarine commands as neither was made fully aware of the other's movements in time to brief operational crews.   
It's an interesting topic in itself and I'm actually working on a book about Luftwaffe maritime forces, a long and complicated story! The reality is that although aircraft like the Focke Wulf 200 Condor are (in)famous for their role in the Battle of the Atlantic, they were woefully unprepared, unsuitable, undertrained and underequipped. Thankfully, for the Allies! Proper air and sea coordination between better led, better equipped, and better-supplied forces could have been devastating.   
Nelson: How good was Kretschmer as a tactician? Did he prefer the surfaced night attack? If so, why?
Paterson: He was very good. He was unwilling to follow the norm and obey whatever operational protocol was being promoted. Like many of his generation of U-boat commanders, he thought outside the box and always had two overriding motivating factors: combat effectiveness (i.e. results) and crew welfare. He would not jeopardize his boat or crew without a good chance of survival and success.
His preference was to penetrate the convoy body itself, at night and on the surface. Once submerged, the U-boat was slow, detectable, and unwieldy. On the surface it was fast, well-armed, maneuverable and hard to see as he would sail with the hull trimmed as low as feasible providing very little silhouette. It took great concentration, quick thinking, efficient lookouts, and a good torpedo officer as the First Watch Officer actually aimed and fired while surfaced as the captain maintained the 'overall look.'
He was not the only commander to adhere to the 'one torpedo, one ship' mantra, as Erich Topp and Günther Prien did, to name but two. But their methods were far more successful than the prevailing operational advice of firing a spread of torpedoes from outside the convoy escort screen and hoping for one or two hits.   
Nelson: He's eventually captured and taken into captivity in Canada. Yet he almost escaped. Can you briefly tell us about that episode?
Paterson: He was captured and did end up in Canada. The escape attempt was relatively far-fetched as it required traversing a great distance to be picked up by a U-boat off the Canadian coast. Not impossible, though as it transpired, not workable either. The tunnel was discovered, although one man did make it over the wire in a separate attempt and managed to reach the area of the rendezvous. Of course, the Allies had discovered the entire plan, and were waiting to trap the U-boat, U536, that had been sent to rescue them. The U-boat skipper sensed the trap and retreated, and the single escaped prisoner was caught. In fact, U536 was soon sunk thereafter as well.  
Nelson: Kretschmer was never a fervid Nazi, was he? What did he do after the war?
Paterson: He wasn't a particularly politically motivated man, though he was undoubtedly nationalistic. His roots were in Silesia so he would have felt the fractious relationship with Poland resulting from the previous war and was probably in favor of the Third Reich's stated ambition of reuniting and reinvigorating Germany. But, I don't want to guess at his thoughts on the matter, as it is indeed a complex area which is also, of course, very sensitive for people. After the war he returned to Germany, studied maritime law, and then joined the navy once more. That in itself would have been a difficult time for such veterans as the Germans attempted to distance themselves from militarism, and yet some of their senior officers were ex-Wehrmacht and extremely militaristic. Tricky.    
Nelson: Das Boot (the film) – underrated or overrated?
Paterson: Brilliant. I actually prefer it to the book. One of my stock questions for U-boat veterans was what they thought of the film. In general, they were all very positive, give or take a few scenes. Many did not like the bar scene and said they would have little respect for officers who passed out and vomited on themselves. Others said there was too much noise from the crew during depth charging, but in general, the consensus was that it is as close to reality as any film has been. Personally, I think it is a superb film in every way. I was lucky enough to get a private tour of the film sets that are at the Bavarian Film Studios and open to the public, and it is remarkably like being inside U995 at Kiel. On the other hand, the movie U571 is junk of the worst kind, in every possible way, apart from a great U-boat model!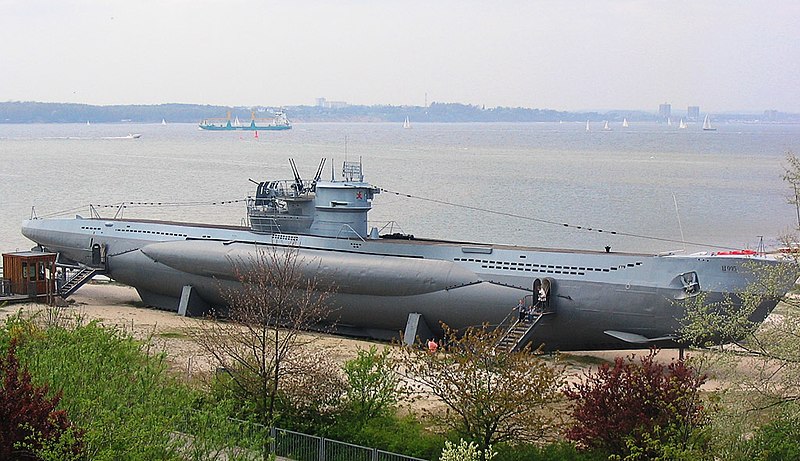 Nelson: Das Boot (the book) – underrated or overrated?
Paterson: Great book but prefer the film. More U-boat men that I spoke to don't like the book so much. Sometimes that is because they could not stand the author Buchheim, an ex-propaganda reporter during Second World War. A man that certainly divided opinion amongst the veterans I have spoken to!
Nelson: Who, in your opinion, are some of the other naval historians writing about the German Navy during World War II whose work you admire?
Paterson: There are a lot, I'm not really sure who to name. As I've said before, I really like the work done by Max Hastings, though his books are not specifically naval at all. But his studies of aspects of the entire war are truly excellent. He has a refreshing ability to apply clarity and reasoned argument to subjects that are often considered done and unalterable. His views are forthright, accurate, and well presented and I find his books inspirational as he is not afraid to approach subjects as they actually are, rather than repeating the 'party line.' It's hard to make a voluminous study of the war so readable, but he does it. In a similar way that Cornelius Ryan used to with such great books as A Bridge Too Far and so on. Also, Chester Wilmot's The Struggle For Europe takes some beating. My favorite authors about U-boats? Very hard to say…maybe Jak Mallmann Showell's older books, Jordan Vause, Eberhard Rössler… I would find it easier to say which books I don't like…but I'm not going to! 
Nelson: This is great. Thank you.
New Zealander Lawrence Paterson has written fifteen books related to the Wehrmacht during the Second World War – predominantly concerning German naval operations – and one about his time on the road as part of the Blaze Bayley band. He is working on two more books which mark something of a new direction; the first being a history of Luftwaffe maritime operations, and the other detailing Operation Colossus, the first British parachute drop of the war. He is also a scuba diving instructor after having first learnt to dive in New Zealand in 1984, and a touring heavy metal drummer, a career that he started at about the same time! He now lives in Puglia, Italy, with his wife, three cats, two drum kits and a library of books.
Christopher Nelson is a U.S. naval officer stationed at the U.S. Pacific Fleet Headquarters in Pearl Harbor, Hawaii. He is a graduate of the U.S. Naval War College and the Maritime Advanced Warfighting School in Newport, RI. He is a regular contributor to CIMSEC. The questions above are his own and do not reflect those of the U.S. Department of Defense or the U.S. Navy.
Featured Image: German U-boat attack, World War II. Artwork of German sailors on the conning tower of a U-boat (submarine) that has surfaced after sinking a British cargo ship during World War II (1939-1945). This 1941 painting is by German artist Adolf Bock (1890-1968).