Join our DC chapter on August 12th for its screening of the critically acclaimed film "Pentagon Wars" with teleplay co-author, Jamie Malanowski.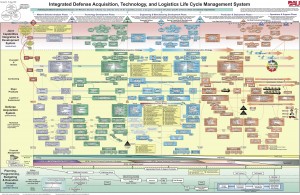 Pentagon Wars is a dark comedy (based on the similarly named James G. Burton book ) describing the development of the M2 Bradley fighting vehicle. The film stars Kelsey Grammer, Cary Elwes, Viola Davis, and John C. McGinley. The Center for International Maritime Security (CIMSEC) organized this event to foster discussion on defense acquisition reform. Mr. Malanowski will also have his latest work "Commander Will Cushing: Daredevil Hero of the Civil War" on hand.
As CIMSEC's first ever film screening, this event will be a great opportunity to appreciate all the finer aspects of the defense acquisition process (and to share a few laughs)!
DATE: Wednesday, August 12, 2015
TIME: 5:30 PM; Anticipate film start 6:00pm but late arrivals okay!
VENUE: The Heritage Foundation, 214 Mass Ave NE, Washington, DC 20002
RSVP: RSVPs appreciated but not required (Email operations@cimsec.org)