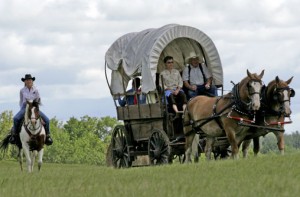 Sea-based Nations (SBNs) are only a small manifestation of much larger trends in the post-Westphalian world.  Libertarians, anarcho-capitalists, and panarchists have long discussed different options – from colonizing the sea or space to simply creating non-territorial nations – as alternatives to the current nation-state system.
These aspirations found a home amongst Silicon Valley millionaires and billionaires, with Peter Thiel, one of the co-founders of Paypal, at the forefront.  Peter initially built Paypal to be a new, international currency similar to Bitcoin, but was hindered by legislation.  Nonetheless, the aspiration to create non-state options remains – and more importantly, those pursuing such this vision seem to have both the brainpower and the money to bring it to fruition.
Hence, operating on the assumption that new states will at some point appear in one shape or another, it's in the interests of the U.S. to embrace them rather than alienate them.  And, we have a golden opportunity to do so through the seasteading movement.  Even though Peter Thiel & Co are libertarians seeking to escape the grips of the government, they're also U.S. citizens and affluent, having contributed a great deal to the U.S. economy and its corporate leverage around the world.  As Ian Sundstrom pointed out in his post on the subject, "Who would benefit most from Seasteading?" every ocean-going vessel must fly the flag of an existing nation.  It would be tempting for libertarians to choose a country with basically no law – let's say Somalia – but if the U.S. Government offers some degree of legislative autonomy in combination with a security pact, that's likely to be a more tempting option.
Experiments of this sort have been continuing in the U.S. for hundreds of years, the best-known example being the Navajo Nation, a semi-autonomous Native Tribal territory occupying parts of Arizona, Utah, and New Mexico.  The Navajo Nation has its own constitution and laws, but the United States still asserts plenary power.  Likewise the U.S. and many small Pacific maritime entities have entered into various forms of Compacts of Free Association, providing near-autonomy and legal and foreign defense in exchange for relatively small set of prescribed laws and limitations on their actions.  Somaliland is another interesting experiment of semi-autonomous semi-anarchism that works, in the regional context, surprisingly well.  To be sure, there are plenty of areas of potential conflict between the U.S. Government and new SBNs in addition to the host of other problems previous CIMSEC bloggers duly pointed out – including security, international competition etc.  However, there are also many benefits.  It's easy to see the pragmatic possibilities of expansion in the seas for overcrowded nations or those threatened by rising sea levels, as well as the worth of strategic outposts for others.  But the core benefit for America is vastly different in my opinion…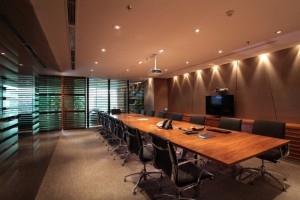 America is a pioneering nation, which was built on the virtue of individual entrepreneurs innovating and exploring.  Now these individual have taken that spirit of innovation and seek to apply it to new forms of governance.  As Randy Hencken, the Director of the Seasteading Institute, mentioned in his CIMSEC interview earlier this week, seasteads might provide the ideal opportunity to test new governance models.  The traditional form of the nation-state is slowly losing its momentum due to globalization, which helps humans bypass the controls of and necessities for states, we want to be on the leading edge of what comes next – however the post-Westphalian transition happens.  It may be seasteading, or it may be other forms of governments – and in whatever shape or color they come, they'll still need to work with, and to a degree rely on, current nation states.  The seasteading movement is in its very early, shaky phase, and now is the ideal time for the U.S. Government to lend it a hand, work to form coherent legislation, and help the movement to influence international conventions.  Just like the pioneers once discovered America, it's now time to discover other forms of governance.
Susanne Tarkowski Tempelhof (CEO, Shabakat Corporation and President, SIC Group) is a Swedish research and communications entrepreneur.  She began a strategic communication company carrying out campaigns for the U.S. Military in Afghanistan, Wise Strategic Communication (WSC), and started a second company in Libya and Egypt, Shabakat Corporation, during the Arab Spring.