If you're worried you're in for a boring Friday, fear not! Two great presentations were recently released to help explain the tensions and background of Asia's maritime disputes and can easily fill a good portion of the day. (Note – both work better on computers running latest browsers to take advantage of full functionality, rather than mobile devices)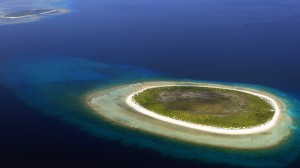 The first, China's Maritime Disputes is an interactive guide from the Council on Foreign Relations that details the history and policy options for dealing with China's maritime claims. It includes videos, charts, and reading.
The second, A Game of Shark and Minnow – Who Will Control the South China Sea? by the New York Times Magazine edges out the first on presentation with a design that really sets readers/viewers in the middle of seas. It's more focused on context and narrative flow than the mechanics of dispute resolution, but provides a whirlwind tour of the front lines in the face-offs.
Both are highly engaging and show the extent to which think tanks and journalism can use internet-enabled multimedia to maximum effect. Check 'em out!
LT Scott Cheney-Peters is a surface warfare officer in the U.S. Navy Reserve and the former editor of Surface Warfare magazine. He is the founding director of the Center for International Maritime Security and holds a master's degree in National Security and Strategic Studies from the U.S. Naval War College. The opinions and views expressed in this post are his alone and are presented in his personal capacity. They do not necessarily represent the views of U.S. Department of Defense or the U.S. Navy.