And now, for something completely different… of sorts. If you want to expand audience for your ideas, look no further than Strategic Insights, the global maritime security analysis journal of Risk Intelligence from Denmark. Strategic Insights often goes by the short-hand SI, but it should not to be confused with the sports magazine of the same acronym, for it focuses on up-to-date and in-depth studies of contemporary maritime risks rather than on professional athletics or even swimsuit-clad beauties. So if you look like I do in a bikini, it will be much easier to publish in this version of SI! Each one of the six issues per year features an external contributor, and the SI editorial board is soliciting contributions for the 2014-2015 cycle for its new series on maritime chokepoints.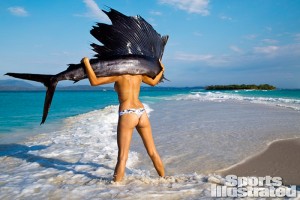 Anyone with an interest in writing a piece on a major maritime bottleneck of their choice (The Bosporus and Strait of Taiwan have already been taken, sorry) should send a short note Sebastian Bruns, member of the SI editorial board and fellow CIMSECian, at sb@riskintelligence.eu. Please include a short bullet-point list of your take on the maritime security situation and threats to shipping at the chokepoint of your choice (ex: Strait of Gibraltar, Strait of Hormuz, Suez Canal, Panama Canal, or others you may come up with), and 2-3 sentences on your professional background. If your article is accepted for publication – and there is little doubt that the cumulative intellect of CIMSEC members and readers of the NextWar blog will be willing and able to cover all major global choke points – remuneration is 300.00 € (or 400.00 USD) per article and will be paid via bank transfer on the first of the month after publication of the respective issue.
Strategic Insights draws on the focus and geographical coverage of Risk Intelligence's MaRisk maritime security monitor, but takes a wider look at the nature of maritime risk in different threat locations around the world. Each issue goes beyond facts and figures to consider the drivers of maritime security challenges and how these challenges will evolve in the future.
The focus of Strategic Insights is on security threats and political-military developments with a maritime dimension, particularly non-traditional security issues such as piracy, maritime terrorism, insurgency, smuggling, and port security. The journal is read by players in the maritime industry, law enforcement agencies, think tanks and institutions, and inter-governmental regional security bodies. A particular emphasis is placed on articles that offer policy-relevant and operational analysis relevant to the maritime community. The style is a mix of journalism and academic, length about 2,500-3,000 words. Visit the website for more info and to download your complimentary free issue.
Sebastian Bruns is a doctoral candidate at the University of Kiel, Institute for Political Science/ Institute for Security Policy (Germany). His dissertation analyses U.S. Navy strategy. On the side, he is supporting Risk Intelligence and hoping to one day become a member of the Sports Illustrated editorial board.