The following article is special to our International Maritime Shipping Week. While we often discuss the threats to maritime shipping, this week looks at dangers arising from such global trade, and possible mitigations.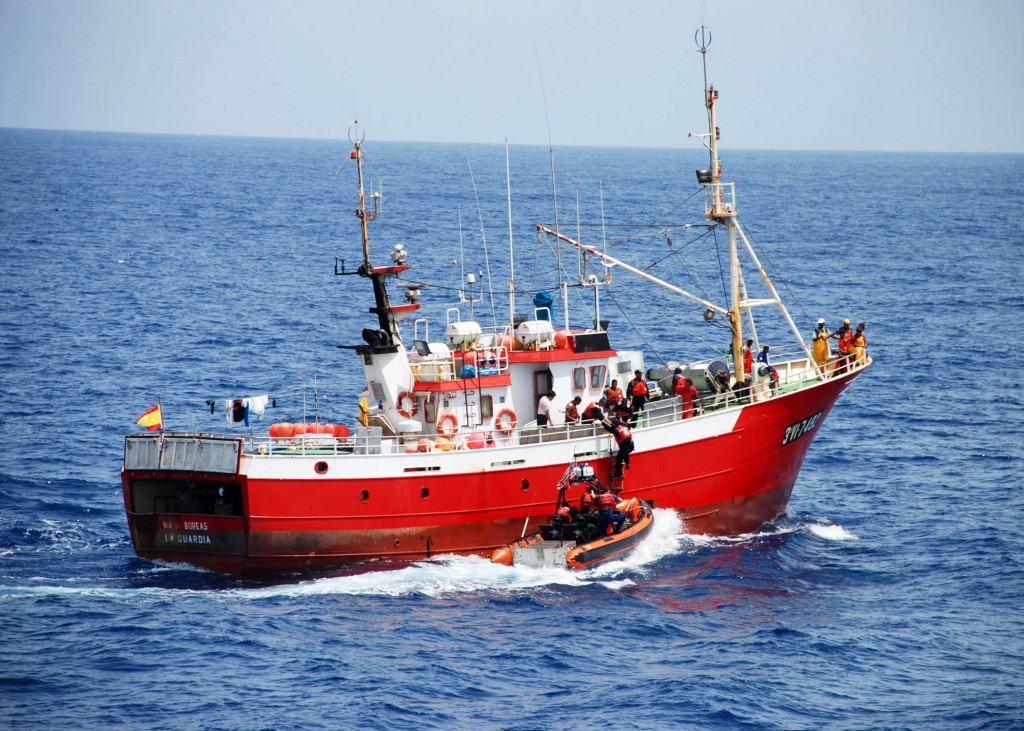 U.S. Navy publications often describe the sea as a global commons; the idea being that the oceans represent a resource to be shared for the benefit of all.  The reality, however, is that although the world's oceans facilitate billions of dollars of legitimate commerce and trade every day, criminal networks, insurgent groups, and transnational terrorist organizations exploit sea lanes for more nefarious ends. The same ports and ocean routes used by sailors for thousands of years also provide today's afloat highways, over which both legal and illicit cargoes move. These routes – or "ratlines", when used for illicit traffic – exist amid a complex international patchwork of intertwined economies, diverse cultures, and varying legal authorities and levels of governance.
Disrupting these ratlines requires teamwork and a networked approach.  Accordingly, a number of U.S. government agencies have responsibility of some sort or another for stemming the flow of illegal shipments at sea. Obvious players are Department of Homeland Security organizations, including the U.S. Coast Guard, Immigrations and Customs Enforcement, U.S. Navy, and the U.S. Drug Enforcement Agency. The Human Smuggling and Trafficking Center is a relatively new agency charged by Congress to work against smuggling, illegal trafficking of people against their will, and terrorist travel. Many other agencies play an important role in supporting interdiction efforts with intelligence and law enforcement expertise.
 
Many readers are familiar with the efforts of the Joint Interagency Task Force South, at Naval Air Station Key West, Fla. This long-standing organization consists of several U.S. agencies working with numerous partner nations to counter narcotics trafficking moving through the Caribbean and Eastern Pacific into North America. In addition to this major drug transit zone, lesser-known maritime facilitation routes throughout the world move people, money, and materials illicitly for both financial profit and malign intent.
One example is Islamic foreign fighters who leave their home country and travel over sea, land, and air routes to train and take up arms in conflict zones. The foreign fighter pipeline has supported numerous jihadi battlefields, including Afghanistan, Iraq, Pakistan, Chechnya, Bosnia, Kashmir, Somalia, Yemen, Libya, and Syria. The relatively short ocean crossing connecting Yemen and Somalia, and their long coastlines, has resulted in significant foreign fighter flow between two countries, further destabilizing the region. Estimates of the number of foreigners who traveled in the late 2000s to train and fight with Somalia's Al Shabaab militant Islamist group range from 200 to more than 1,000. Several of these foreign fighters were westerners from the United States and United Kingdom, including the first known U.S. suicide bomber. The problem garnered significant attention, such that the African Union's commissioner for peace and security pressed the U.N. Security Council to authorize a naval blockade in order to prevent the entry of foreign fighters into Somalia.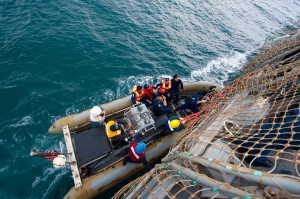 A more-obscure maritime ratline involves Afghani hashish and heroin smuggled from Pakistan's Makran Coast to the Gulf States and East Africa. These smuggling routes reflect a nexus between criminal drug-trafficking and the funding of ongoing conflict and corruption in Afghanistan. In 2009, a U.S. Navy cruiser patrolling in the Gulf of Aden seized a skiff carrying 4 tons of hashish with a street value of $28 million. In all, international naval forces operating in the Indian Ocean seized 53 tons of drugs along the "hashish highway" in 2008 and more than 22 tons during 2009. This success notwithstanding, a lack of maritime patrol and reconnaissance assets combined with lax customs laws, and competing priorities of the various countries involved make narcotics interdiction along these sea routes a challenging proposition.
A different facet of illicit maritime networks is the transport of weapons and bomb-making materials into war zones. This usually involves a combination of legitimate businesses from source countries where electronics or other "dual-use" improvised explosive device (IED) components are produced and witting smugglers, who ship the goods sometimes hidden in legitimate cargoes.
In an operation a few years back (in which this author was personally involved), a non-DOD intelligence tipper on possible maritime facilitation of IED components was passed to a U.S. military special operations task force, which pushed the information to conventional naval forces. The Navy teams interdicted the vessel of interest, boarded it, and conducted an exhaustive search. Though they did not find the incriminating cargo, irregularities in the cargo manifest warranted further investigation. The ship was allowed to proceed to the next port of call where the host nation's authorities, assisted by U.S. officials, conducted additional inspections. Through these searches the dual-use material was found and host nation authorities seized the cargo, with disruptive effects on the IED network. Moreover, because the effort required coordination between at least five U.S. government agencies, multiple DOD commands, and several countries, valuable lessons were learned that will pave the way for success in future counter-maritime facilitation actions. 
Above all, countering illicit maritime networks requires open and flat communications at multiple levels – both interagency and international. Traditional command-and-control structures that are comfortable to most military operators are not appropriate for an interdiction effort involving multiple agencies and countries. Rather, early and frequent meetings – such as secure teleconferences – will foster an environment of collaboration and coordination.  Because maritime targets are dynamic, rapid dissemination of intelligence and intent is necessary for a successful interdiction. In the above example, only about 12 hours passed between the initial intelligence tipper and the vessel's identification, boarding, and interdiction. In some cases, the vessel of interest must be intercepted and boarded before it passes into territorial waters. At other times, coordinating for partner nation authorities at the next port of call to inspect the cargo ashore might be more feasible.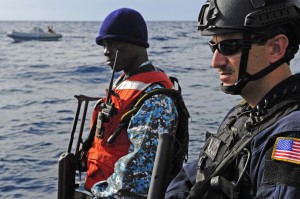 Differing security classifications and communication systems between agencies and countries complicate the flow of information, but these obstacles can be overcome by persistent outreach and liaison. While advances in technology have certainly helped ease information-sharing blockages, it is often viewed as a panacea. Nothing beats the information flow that can be achieved from a closely tied liaison network working towards a common end state. Along these lines, countering illicit maritime facilitation requires a careful balance between various military, agency, and partner-nation equities. Sometimes these equities are competing; in other cases they are complementary. Law enforcement agencies often require that the chain of custody for any evidence seized during a maritime interdiction be carefully preserved in order to build a legal case against an individual facilitator. These efforts are sometimes at odds with the exploitation of a seizure for intelligence purposes and the need to maintain operational security. Meanwhile, a partner nation may see broadcasting the results of a successful interdiction effort through information operations as a way to gain legitimacy in the eyes of its population. Finally, internecine struggles and political friction between various institutions often stifle coordination despite the best efforts and intentions of those involved.
The maritime facilitation networks of criminals and terrorists present serious challenges to the security interests of the United States and friendly governments. Disrupting these ratlines requires a thoughtful and integrated approach by various organizations focusing on all aspects of the interdiction problem: intelligence, legal, diplomatic, and physical.
CDR Chris Rawley serves in the special operations community. He led boarding teams during maritime interception operations against oil smugglers in the Persian Gulf and coordinated operational level maritime interdiction efforts in the Middle East and the Horn of Africa. He is the author of Unconventional Warfare 2.0: A Better Path to Regime Change in the Twenty-First Century and blogs regularly at Information Dissemination. The above opinions are his own.
For more articles in our International Maritime Shipping Week, click here.