By Andrew Chisholm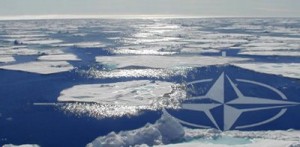 Canada's recent assumption of the Chairmanship of the Arctic Council prompted much discussion of Arctic issues, including security, an important element of which is the ongoing tug-and-pull over whether NATO should play a role in the region. Russia is, unsurprisingly, opposed. But there is division within NATO itself: Canada against, Norway and other Nordic states for, and the United States seemingly unsure. These divisions are rooted in the varied nature of the Arctic security challenges that each state or group faces. Therefore Arctic security solutions must be equally tailored.
According to Rob Huebert of the University of Calgary, both Russia and the U.S. are viewing the Arctic in military-strategic terms. Russia aims to maintain its nuclear deterrent, including in the Arctic, through submarine-based missiles to be deployed in its Northern Fleet. Meanwhile the U.S. has bolstered its ballistic missile defence forces in Alaska, and maintains fighter and airlift squadrons as well as a naval submarine presence. Both see their own moves as crucial to national security, but likely view the other with concern, a mindset also prevalent among the Nordic states.
Norway has prioritized Northern defence, moving its operational headquarters to the High North in 2009 and working closely with other circumpolar states, including Russia. But Norway has also been pushing for a NATO presence there because of the importance of the Arctic and increasing interest around the world. It has likewise made clear that as Russia continues its military modernization, Norway sees an Arctic presence of NATO as crucial to continued Norway-Russia cooperation.
Norway's concerns are similarly felt by Sweden and Finland, which have hosted U.S. and NATO training exercises and deepened ties with the Alliance, as well as by the Baltic states (Latvia, Lithuania, Estonia). This has lead to talk of a Nordic-Baltic alliance or perhaps even of British involvement. Regardless, it is clear that real deterrence of the interested countries' more powerful neighbour depends on the wider NATO organization.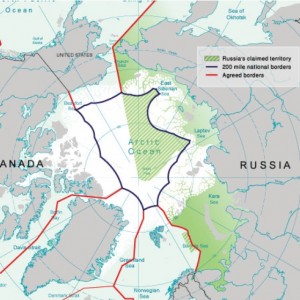 These actions have caused concern in Russia where NATO, not to mention its expansion, has historically been viewed with suspicion. It is important that after a recent visit to Norway, NATO Secretary-General Anders Fogh Rasmussen said that NATO would not increase its presence in the region. He also noted, though, the legitimacy of Norway's expectation that NATO principles apply to all NATO territory, including its northern reaches. So it seems that while no increase in activity is imminent, neither is a reduction, and the Nordic states will almost certainly continue to seek greater NATO involvement. But while Norway and others have good reason to look to NATO, Canada has good reason to not want an Alliance presence.
With boundary disputes set to be resolved through the U.N. Convention on the Law of the Sea and all Arctic states saying that military activities are mainly to support of commercial and other civilian priorities, Canada's desire, especially under the current government, is to see Arctic states focus primarily on economic development. Furthermore, despite sometimes harsh public rhetoric, Canada has a good economic working relationship with Russia it wishes to maintain, as the two countries have much to offer one another. Burgeoning NATO-Russia competition in the Arctic would undermine both those goals. But Canada cannot block U.S., Russian, or Nordic strategic aims, and so it must simply do what it can to defuse Arctic tensions: work to influence the means by which security is organized in the Arctic.
Whether or not the Nordic states achieve their goal of a greater northern NATO presence will depend on the keystone of the Alliance, the United States. In some ways NATO is an attractive option for the Americans, as five of the eight circumpolar states (Canada, Norway, Denmark, Iceland, the U.S.) are member states and the Nordic-Baltic states seem fully willing to contribute to the extent of their (relatively limited) capabilities. But, as its National Strategy for the Arctic Region indicates, the United States is no more interested in de-stabilizing the region than is Canada. Therefore a tension-creating NATO presence is neither ideal nor a foregone conclusion.
This presents Canada with an opportunity to promote an alternative to NATO: NORAD, the North American Aerospace Defence Command. The NORAD option is attractive for several reasons. In concrete terms, NORAD boasts a North America-specific defence architecture (NATO does not), a connection to ballistic missile defence, and an emerging focus on the maritime domain. Through these capacities, it can support both military-strategic and economic activities. In terms of perceptions, NORAD, while closely linked to NATO, is a separate organization. Whereas a NATO presence would stretch solidly from Alaska to the Nordic region, a degree of separation between northern North American and northern European security may present a less anti-Russian and less threatening posture. In the same vein, although it was established during the Cold War NORAD lacks some of the legacy of NATO, which for decades stood at the symbolic heart of East-West competition.
It is important to remember that warfare among the Arctic states is highly unlikely. And, while there will always be disagreements and competition among all states, much of the current Arctic tension is the result of uncertainty about the shape of the Arctic security structure going forward. The task for now is to ensure that the final shape settled on is the best one to calm existing tensions and manage future disputes.
Andrew Chisholm is a Junior Research Fellow at the Atlantic Council of Canada. He recently graduated from the University of King's College with a B.A., Combined Honours, in Political Science and History, and studied Conflict Resolution at the Rothberg International School at Hebrew University in Jerusalem. Andrew focuses his writing on contemporary Canadian foreign, defence, and security policy. His wider interests include sovereignty and governance, international diplomacy, and emerging security threats. Contact: andrewmchisholm@gmail.com
This article was cross-posted by permission from and appeared in its original form at the Atlantic Council of Canada. Any views or opinions expressed in this article are solely those of the authors and the news agencies and do not necessarily represent those of the Atlantic Council of Canada.