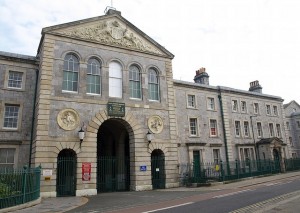 Two Events Bookend CIMSEC's UK Chapter Meet-Up:
Courtesy of the Royal Marines the UK Chapter of CIMSEC is hosting an informal meet-up at Stonehouse Barracks in Plymouth on Saturday 8th November. Come and join us to meet some very interesting people, have a tour of the barracks and discuss all things maritime.
The Sergeant's Mess, where the meeting will be held, has very kindly offered to provide a buffet for the evening for the price of £5 per person. The event is due to start at around 6pm and finish around 10.30 pm.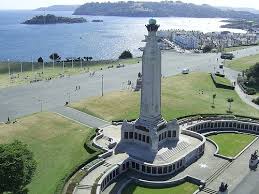 We have also been invited to accompany the Royal Marines for the Remembrance Day Service on the Hoe on Sunday 9th November. This is scheduled to commence at 10.30 am, but due to limited parking it is advised to arrive early. If you are able to join us it would be great to see you and it promises to be a most memorable occasion.
Day 1: Saturday 8th November  (6pm – 10pm)
Informal meet-up at the Stonehouse Royal Marine Barracks (PL1 3QS). (Buffet £5 per person.)
Day 2: Sunday 9th November (10am – onwards)
Attend the Remembrance Day Service at Plymouth Hoe with the Royal Marines. (PL1 2LR)
Dress code: Smart casual would be preferred for both occasions.
Due to space and base security restrictions at Stonehouse RSVP's are required, so if you would like to come please contact me on cjstockdalegarbutt@gmail.com preferably no later than November 2nd.
If you have any questions about the event or would like to suggest a future venue please send me an email on the above address.