As I conduct turnover with Chris Barber, CIMSEC's new 2013-14 Director of Membership, I have found it exciting to reflect on the growth that CIMSEC has seen in the last year.
Upon assuming the inaugural position of Membership Director in June of last year, I found CIMSEC to have a whopping 30 'official' members. But this was not an insurmountable challenge: Scott C-P, Matt Hipple, and other CIMSEC leaders were actively engaged through social media and other outlets. There were many great candidates corresponding and participating in our discussions. The great aspect of CIMSEC is that we have been very open and flexible to the topics discussed here, and I personally believe that this fundamental strength has drawn in many more interested participants and willing blog posters. This angle of CIMSEC, along with social gatherings, membership recruiting, social media feeds, hat-tips from other bloggers, CIMSEC published works, and down-right good articles – has expanded membership to an exciting level.
In the last year, CIMSEC has grown by 99 members (I could not hold out writing this post any longer for that milestone 100) and the physical locations and areas of expertise are vast: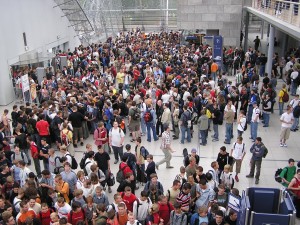 USN, USNR, and USMCR
USN and USCG (Retired)
E-5 to 4-star Admirals
CEOs of various companies
PhDs, MBAs, Masters, Bachelors, and Midshipmen
Contractors, Government Employees, and Congressional Aides
International Military Officers (Philippines, Cameroon, Uruguay, Norway, Poland, Royal Navy)
US and International Organization members (UN, ACC, EIAS, ICWA, NOAA, USNI, Institute for Security Policy, and Pew Trust)
Other international locations: Japan, Canada, Germany, Australia, Lebanon, India, Portugal, Belgium, Italy, Switzerland, Egypt, Hong Kong, R.O.K, Djibouti, and New Caledonia)
Despite this great growth of membership, we know that there are many more interested CIMSEC followers out there. They may just need a slight incentive or urging to apply for membership and start participating. I ask all current members to reach out to their family, friends, and co-workers who have the potential of providing valuable articles, counter-points, or comments to consider joining CIMSEC – strengthen the discussion of International Maritime Security.
I know Chris will do an outstanding job as the new Director of Membership and with our member's assistance I believe we can see membership increase threefold in the next year.
A.J. "Squared-Away" is a husband, father, U.S. Navy Surface Warfare Officer, and is currently a joint planner at a US combatant command.  He has completed multiple deployments to the Mediterranean Sea and Arabian Gulf on patrol boats, destroyers, aircraft carriers and aboard an Iraqi oil terminal.  He is a graduate of the USMC School of Advanced Warfighting (SAW) and holds two master's degrees from Marine Corps University.  The opinions and views expressed in this post are his alone and are presented in his personal capacity. They do not necessarily represent the views of U.S. Department of Defense or the U.S. Navy.